In today's working world more women are breaking free from their corporate jobs and turning their dreams into reality. A recent study indicated that 1 out of every 11 adult women is an entrepreneur in the United States. Every day there are different women empowerment events popping up to encourage, inspire, and boost networking amongst women. Being an entrepreneur myself, I have put it on my to-do list to attend a few and The Crowned Brunch Series popped up at the right time. The Crowned Brunch based in Houston, TX is an interactive series that presents an amazing platform for female entrepreneurs and influencers to network, empower, and inspire each other.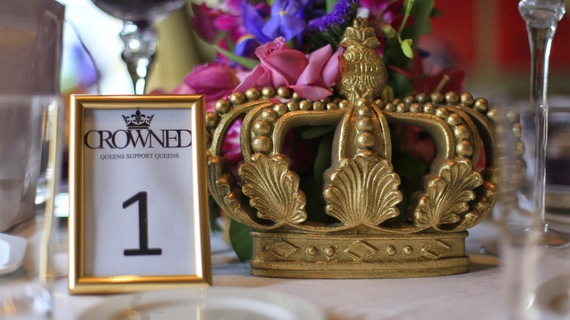 They decided to give Dallas a taste of the series on Sunday and I must say it was a really great event. We were able to enjoy a delicious brunch hosted at The Adolphus Hotel featuring special guest Michael Costello. Many of you may remember Costello from Project Runway but I personally love to start with him designing some of the most fabulous designs to Queen Bey. Although we touched on his fabulous stories on designing for some of the most fabulous stars, Costello also gave us an insight on growing up in the Gypsy culture and even being set up for an arranged marriage.As we listened to Costello and his many fascinating stories the audience was also able to chime in on a Q&A and photo opportunities. During this time, guest also made their rounds to the amazing dessert table sponsored by a local bakery, "Sweet Thangs By Lo Michelle" and they were so delicious!!
Events like this are great ways for women to get together and network and also inspire each other on many different levels. Being the first event that I have attended on this level I would love to see more like this in Dallas. Women helping Women. There's so much to be done in the world and so much everyone can learn from each other there shouldn't be a competition for anything. I hope that everyone took not only from this brunch but also any event they attend in the future to always build each other up instead of falling to societies level and thinking we have to tear down the next woman to feel and be better.
Popular in the Community