I was lucky enough to sit down with two very successful and prominent female entrepreneurs, Olga Gomonova and Victoria Janashvili (Nelson), co-founders of the emerging fashion company, Chic Cartel. Here's what these two incredible women had to say.
Olga has a classic American Dream story. She was born and raised in a small town near Moscow. Olga came to the US alone at the age of 19 to work as a maid in a hotel in Laconia, New Hampshire.
In the following years, she went to Tufts University in Boston where she received a degree in International Relations, worked for several Fortune 500 companies and went to Harvard Business School.
She developed expertise in sales and operations while working for State Street Corporation, grew her strategy skills with McKinsey & Co, and developed knowledge of the technology industry while working for Microsoft Corporation. Olga also spent time with a VC community before joining ChicCartel as a COO.
Olga is obsessed with politics and spends most of her free time keeping up with the current affairs.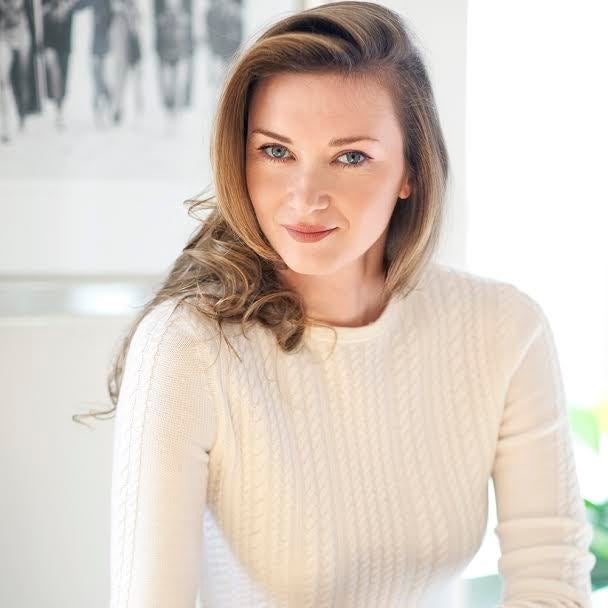 Victoria started her career in fashion by assisting fashion photographers in London, UK. After dropping off from the London College of Fashion she moved to NYC and started doing test shoots for models.
Her work became an immediate hit with glossy magazines and in the following years she shot covers and spreads for GQ, Cosmopolitan, ELLE, Maxim, L'Officiel and many other publications. Commercially she took pictures for Macy's, Badgley Mischka, Lord and Taylor, Guess, MiracleSuit, AdoreMe and many other retailers.
She is mostly known for her work in women's empowerment. Victoria's nude portraits of plus size models pioneered the body image movement in fashion in 2010 and have had a huge success in the press. In 2014, Victoria published an art book "Curves" celebrating women of all shapes and sizes that was internationally acclaimed and was a subject of TV segments and articles in media such as: ABC news and ABC's Today Show, CNN, BBC, Canal +, Fox News, NY Post, Cosmopolitan, ELLE, Glamour, The Times and many others.
Today, Victoria works as CMO and photographer for ChicCartel, an ethical fashion company she co-founded with Olga Gomonova in 2016.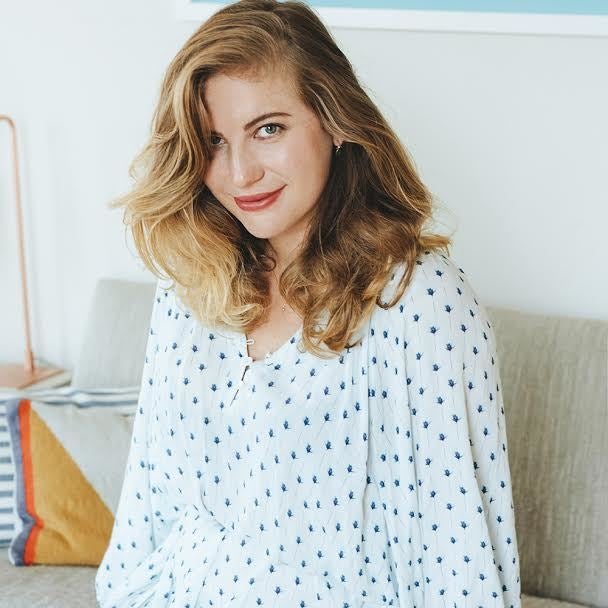 How did you and Olga come up with the concept for Chic Cartel?
VICTORIA - I worked in the fashion industry my whole life. On the surface, my job description sounded like a fairy tale: show up to work 2-3 times a week, take photographs of gorgeous and famous women wearing the latest fashion - and this is not even mentioning all the travel to the exotic locations which happened very frequently.
But somehow the more I accomplished, the emptier it felt. Overtime, I developed an itch to do something with a real meaning behind it. My first step was publishing a book "Curves" that celebrated women of all shapes and sizes. The book received incredibly positive public response and empowered me personally. I started believing that I had the power to make a real impact.
But what was the next step? Going back to my superficial and over-glamorized job felt impossible, so I hit the road and spent months traveling the world looking for inspiration. As a part of it, I went to India and Indonesia where I visited sweatshops that produce most of fashion apparel that I popularized as a photographer. I was shocked by the reality of what happened before most of the clothing end up in our closets. Something had to be done about it and I felt that I had the power to do it. Instead of glamorizing the mass produced fast fashion, I could use my skills to support designers who made beautiful things without ruining Mother Earth.
In essence, I wanted to support "do good" fashion brands and the challenge was that "do good" companies are never cool and glam so most people don't get on board. The idea was to create a community that promoted ethical fashion and sustainability while looking hotter than anything you've ever seen. Making "the right choice" should not be a sacrifice.
But I knew was that I couldn't take this task alone, I needed a partner that I could bet my life on - a dream that huge required me to quit my job and go "full in". I met Olga by a lucky chance around the time I came back to NYC after my travel. We both attended a party and somehow started talking about our desire to do something meaningful with our lives. This was a "meet cute" that was more important than either of us could have predicted.
OLGA: By the time I met Victoria, I spent several years in corporate America working for Fortune 500 companies. I graduated from Harvard Business School and tried my hand in everything from finance to strategy consulting to tech. But nothing felt right. I had this overwhelming energy that would poison me if left bottled up. So overtime it became obvious that unless I started my own business I would never be able to apply myself in full force.
By the time I met Victoria, I was ready to make a move into a start-up world. My work with a VC firm gave me the start-up infrastructure, relationships with business leaders, and financing at my fingertips. Now I needed to pick a direction. So when Victoria and I spoke, I liked the idea and got excited by the prospect of turning a concept into a viable business using all the skills and knowledge that I accumulated over the years in business.
Interestingly, after meeting for the first time, we both thought that the other one was "way too intense". The truth is that we are both inpatient, self-critical, and tend to shoot for the stars. I had the business mindset, sales and operations experience as well as funding at my disposal. She had the idea, creative experience and a network of designers and models. This was a perfect match.
After a few months of iterating we had the concept - Chic Cartel is a one stop fashion destination for thinking women who want to look gorgeous, buy quality clothing and make a positive impact by doing so.
What makes Chic Cartel unique from the rest of the competition?
VICTORIA: We are making a fashion company for smart and forward thinking women who care about their impact on the world. And that's a tough task - our customer is hard to please. Here's just some of the things that we do:
· We feature not just ethical fashion but ethical fashion that is stunning, well made, and reasonably priced.
· We support female run small businesses by making them part of our community and by investing into giving their collections the highest quality photography and a marketing push.
· We support healthy body image movement by being inclusive about our model selection.
· We invest into building a community of like-minded women by hosting pop up events and we pride ourselves on making these events fun: good drinks and delicious bites are a must and conversations are always on topics we all care about, like "Why - if fashion is mostly a female prerogative - the absolute majority of mainstream fashion businesses are run by men?"
We believe that our mission is far more than selling sweaters online - we believe in creating a community for forward thinking women to support each other and innovation in fashion.
How did you determine whether Chic Cartel would be a viable business model? What did you do to validate the concept?
OLGA: We knew that there was a growing need in having a one-stop shop for women who cared about what happened to their dress before it landed on a rack in a store. So many real-life events that happened in the past year alone prove that there's a systemic shift in women's willingness to question foundations. Women's March on Washington, heightened attention to equality at work, women's ability to speak up against harassment - all these developments point to the fact that women are waking up in all sorts of ways. We knew so many women who are already eating healthy, exercising, participating in political process. It was only a matter of time - a short time - before they point their attention to fashion and say: "What do my choices in fashion say about me as an individual?"
So, this was our bet - we believed that enough women were ready to put premium on the idea that it matters where our clothes are coming from. It matters who made them. It matters who benefited from us wearing them. And it makes us feel good that by buying a dress we cause a ripple effect that helps communities, environment and other women. Bottom line is, every time we make a purchase - we vote with our wallet. That's the most powerful vote of all.
Once we settled on the idea and business model, it was time to evaluate whether some of the more non-traditional angles would be well received and well timed. The biggest one, of course, was the fact that every item on the website is sustainable - which means it has low ecological cost combined with high economic impact. Another angle was that we wanted to photograph all items on a mix of slim and curvy models to represent real women. Third angle was that we wanted to work exclusively with women-owned fashion brands. Those were all good ideas, but would anyone care as much as we did?
To answer that question, we took several approaches. We run focus groups and asked women about their level of interest in related issues. We pitched the idea to VCs and business leaders whom we knew and got an honest feedback. We also run test ads to flash out our audience. At the end, we learned that our girl is politically active, fashionable without being flashy and hasn't found her go-to place for all her shopping needs. Yet :-)
There was always some risk involved but the final validation came exactly at the time of our launch in September. The New York Fashion Week was marked with the greatest number plus size models walking the runway to date and more brands than ever adding sustainable lines to their collections.
What is the most important lesson you've learned in business?
OLGA: It's the age-old lesson "if you want to do something well, do it yourself". In the past months, we brought in-house digital marketing, PR, and creative production. The truth is - as an entrepreneur, nobody will ever care as much as you do. Plus, to survive in this highly competitive industry, you need to be hyper agile, meaning you need to analyze and re-evaluate approach every single day. We found that simply paying digital marketing agency didn't give us fast enough response time. So our sincere advice for a new entrepreneur - assume that you will have to have a baseline knowledge of every aspect of your business, no exceptions.
What are your secrets to work/life balance?
OLGA and VICTORIA: This is a great question for us since we are just now developing "best practices" when it comes to work life balance. For months, we skipped weekends and worked late nights. You know something is off when you are having a torturous night and texting your partner at 3 am: "Dude, what about completely changing approach to marketing?" and you barely hit send before you see: "I thought about this...we should totally do it".
So, a couple months ago, we established a rule: we don't communicate on the weekends unless it's force majeure circumstances. By Sunday night, we both have a major itch to start working but at least we show up on Monday rested and exploding at the seams with new ideas as opposed to frustrated and exhausted from working all weekend.
Another important lesson is to keep perspective. At the end of the summer, we went through a period where nothing was working as it should and we both started getting so stressed that it was impossible to focus. One day was particularly brutal so we went downstairs and smoked a bunch of cigarettes - and neither of us is a smoker!
In the middle of that heinous act, a parking loft security guy came over and yelled at us to move away. For a second we froze...we suddenly saw ourselves from the outside and the picture was ridiculous! We dropped our cigarettes, went upstairs, and wrote a set of "truths" that would keep us balanced when the times were tough. The most important one was this: "Keep perspective. No matter the outcome, you are building your knowledge, skill set, stamina and ultimately - career. No matter the outcome, you are growing, developing yourself and shooting for the stars. Years from now, you will see this dark time as the most meaningful and productive time in your life". We feel this is a solid advice to any entrepreneur. It helps us, for sure.
Who are your female role models and why?
OLGA: I love political figures. For me, there's no greater thrill than to see a woman in a power suit calling shots. And no field is more power related than politics. So, Madeline Albright, Michelle Obama, Margaret Thatcher, and Hillary Clinton are my favorites. From outside of politics, I love women who overcame crippling challenges and failures in life before hitting it out of the park - Coco Chanel who created an empire as a single woman, Frida Khalo - for unforgettable art and perseverance through pain and, of course, Elizabeth Gilbert the author of Eat, Pray, Love. It makes me excited just to think about these women. Someday, I am going to have an office where all the walls are covered by portraits of groundbreaking women in different fields.
VICTORIA: Recently we met Sarah LeFleur, the CEO and founder of MM LeFleur. She not only inspired us to keep on growing with her words, but she also set up some meetings with her best people so they could give us the advice that we needed. She is my inspiration now - a woman who succeeds and actively helps other women find their ways asking nothing in return. That's huge. My dream is to pass this on one day.
It's so beyond important to me to see inspiring women. When they succeed it feels like my own "impossible dreams" become a bit more possible. Us - girls - we need to believe in each other!
What advice can you offer to aspiring female entrepreneurs who want to start an online fashion business?
OLGA: Focus on your customer and know who she is before focusing on your online platform. Many entrepreneurs think that building a great product is all it takes to succeed. This is not true - even though the business is online your customer is real, so the best way to meet her is actually offline. This sounds counter intuitive but we found it to be incredibly true. The best success we had building out our customer base was when we left our home office and went to meet real women in real settings.
VICTORIA: Only do it if you cannot not do it. It's so much harder than it seems ;)
REAL LIFE. REAL NEWS. REAL VOICES.
Help us tell more of the stories that matter from voices that too often remain unheard.
This post was published on the now-closed HuffPost Contributor platform. Contributors control their own work and posted freely to our site. If you need to flag this entry as abusive,
send us an email
.