Kari Warberg Block's path to entrepreneurship didn't start with a bang, but with a scream.
While on a date in rural North Dakota in the mid-'90s, Block was helping her boyfriend pull-start a truck. As the chains began to tighten, a mouse bolted from the floorboard and ran up her bare leg. She grabbed the first thing she could think of: a bottle of perfume. She sprayed, the rodent ran, and Block had an "aha" moment that birthed a business.
Her botanical rodent repellant company, Earth-Kind, is now pulling in $10 million in annual revenue, making Block one of many female entrepreneurs planting a stake in the business world.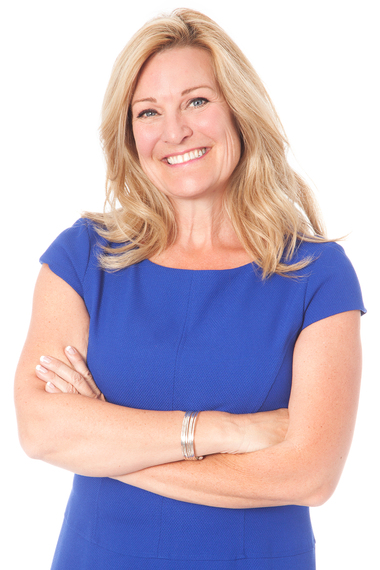 Kari Warberg Block

But Block, like many female entrepreneurs, has faced gender barriers to getting ahead in business: undercapitalization and sexism. These struggles, combined with a lack of confidence among many women in their own business acumen, leaves the road to female entrepreneurship riddled with potholes -- but ones that can be avoided.
NerdWallet interviewed experts and business owners to help highlight, and tackle, some of the most pressing issues.
Undercapitalization: Go for the ask
A 2009 study found that women-led companies were started with 64% of the capital of businesses owned by men. And although myriad factors such as credit history and business credit scores muddy the water, studies have shown women are more likely to be turned down for loans or receive less favorable terms than their male counterparts.
Amanda Brown, executive director of the National Women's Business Council, notes that personnel at traditional banks may not reflect the diversity of their communities, leading to bias in lending practices and discrimination in interactions with female customers. The discrimination is not always intentional, she concedes. But it can be discouraging.
"A woman will walk in and ask for a loan," Brown says, and the bank employee will "go in the back and pull out the pink pamphlet. It's like, here's everything you need to know --  but it's on pink paper."
Block, who speaks to female business owners on behalf of the National Women's Business Council, says women don't "go for the ask."
Female entrepreneurs will go into a bank or investors office, she says, "and the men are sitting around the table -- it's all men -- and they get intimidated like they don't deserve to be there. It's terrifying, and some women say they would rather leave than ask for the loan."
Lack of credit history, bad credit and lack of collateral, all characteristics women are more likely to struggle with than men, will make a loan a greater risk for traditional lenders. Alternative lenders may be an option for women with poor credit history, but the rates will be less favorable than those of a traditional bank loan.
This makes women more likely than men to finance a business with personal savings and credit cards, and although that might work for some women, Brown warns about the negative effects that can have on a business.
"When you are riddled with debt" at the outset, she says, "it's hard to make up that ground later on." After using up your savings and maxing out a business credit card, Brown adds, the extra debt will make it even more difficult to qualify for a traditional loan: "It can destroy your credit history in a short amount of time."
Improve your chances of success:
Look to community banks or work with the Small Business Administration. Brown advises female entrepreneurs to work with local banks that may be more diverse and invested in the success of neighborhood businesses. Women's access to SBA loans increased 18% in fiscal year 2015 over the previous year.
Sexism: Find people who believe in your ideas
Aimee Kandrac, CEO and cofounder of WhatFriendsDo, encountered bias while seeking investors for her business, a cloud-based software platform that allows caregivers to coordinate help from the friends and loved ones of people going through a major life event or illness.
"Someone outright said to me, 'Well I'd be interested in investing, but I just don't know how you're going to do this when you have two kids,'" she says.
Another would-be investor decided to make business strategy easier for her to understand by putting it in the context of playing with Lego blocks with her children, emphasizing that the ideas must "click together."
"He explained it like I wasn't going to understand anything but small toys with children," she says. It was infuriating and degrading, she adds, and she spent the rest of the meeting with her jaw clamped, ready to move on to the next investor.
"I look at it now as a way to just cross that one off my list," she said. "There was no need to follow up."
Improve your chances of success:
Consider alternative lenders. Crowdfunding platforms in particular have helped launch successful female-led ventures, with IndieGoGo reporting that 42% of its campaigns are run by women, and that women-led products and services consistently raise more money than those offered by men.
In 2013, Yael Krigman launched a Kickstarter campaign for Baked by Yael, her gourmet bakery specializing in cake pops and bagels. After only a month, Krigman had earned more than $74,000 to put toward her first brick-and-mortar location, which opened in January 2015 in Washington, D.C. "I was able to raise a lot of money from it, but I also had 669 backers, all of whom pre-ordered cake pops," she says. "They did that because they wanted to help me and they believed in my vision and my product."
Underconfidence: Reach out for support
Although the number of women-owned businesses has continued to rise, an examination of their receipts shows an alarming inability to scale. Dubbed the "missing middle," only 1.8% of women-owned businesses scale successfully past the $1 million revenue mark, compared with 6.3% of men's companies.
"I think where things are falling apart and where we need to be doubling down on our resources and our efforts," Brown says, "is helping women not just start these businesses, but really sustain themselves over the long term."
The drive is there. According to the Global Entrepreneurship Monitor, 36% of women want to grow their businesses. So what's the problem? Like EarthKind entrepreneur Block, some point to a lack of self-confidence; others cite a lack of vision.
"I want women to have the confidence to go for it," says Kandrac of WhatFriendsDo. "They often have scalable ideas, they just need to think of them in a scalable ways." In other words: Have the confidence to think big.
Kandrac is among women entrepreneurs who thought big. When starting her business, she relied on personal savings and family contributions for funding. Then she decided to take it to the next level and  began seeking investors. Despite the bias she encountered along the way, she went on to become one of the first female CEOs in Indiana to close a $500,000 round of funding.
"I think so often women don't think big enough," she says. Once they do, "they realize the potential."
Improve your chances of success: 
Find yourself a cheerleader. When Krigman was worried she wouldn't reach her Kickstarter goal, a friend and mentor encouraged her to get on the phone with every single person she knew and ask for support.
"I was nervous about asking people for favors," she said, "but what I found was that people really wanted to help me and they were more than willing to help me. I just had to get the courage to actually directly ask them."
Jackie Zimmermann is a staff writer at NerdWallet, a personal finance website. Email: jzimmermann@nerdwallet.com. Twitter: @jackie_zm
Calling all HuffPost superfans!
Sign up for membership to become a founding member and help shape HuffPost's next chapter