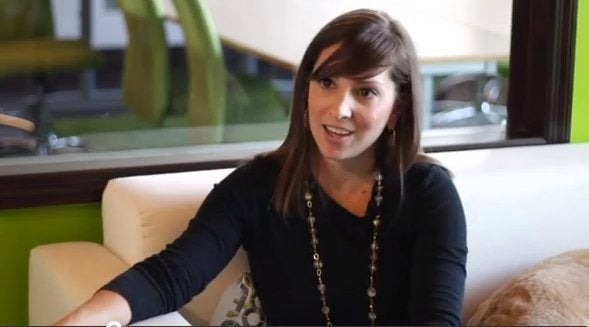 What do Gilt, Foodspotting and TaskRabbit all have in common? They were all co-founded by women. This is an encouraging sign in a field that has too few female entrepreneurs.
A recent article in San Francisco Magazine highlights a new crop of women-led startups in the Bay Area.
The next challenge will be to see more women as partners in VC firms. Here is a list of venture firms that have female partners, and here is a list of VC firms that have no female partners. Women represent only 6 percent of all partners at venture firms, though Kleiner Perkins, Mohr Davidow and Starvest are notable in their higher percentage of female partners.
At the angel stage there have been a number of promising developments. A network of angels focused on women-led startups, Golden Seeds, has been expanding. Successful female businesswomen are starting their own angel and early stage investment platforms including Cindy Padnos at Illuminate. Padnos prepared a white paper demonstrating that there is a large pool of women in the U.S. trained and ready for tech entrepreneurship.
A promising development in the area of women angel funders is the new focus of the Inforum women's group in Michigan to focus on women angels. By tapping existing networks of successful businesswomen, Inforum aims to bring many new women into the practice of angel funding.
A new organization, Women Inspiration, Enterprise (WIE) is making a big push in NY and London to promote women entrepreneurship. WIE is hosted by Donna Karan, Arianna Huffington, Sarah Brown and is led by @junesarpong and @deepoku. Their London gathering is coming up soon.
Another organization amping up the volume for women entrepreneurship is Women 2.0 started by Shaherose Charania (@shaherose). Recently, Women 2.0 held a business plan pitch gathering for more with more than 900 people attending. Here are some of the notable startups from that event. A number of key speakers adressed the event. Robin Chase (@rmchase), co-founder of ZipCar, shared her advice: "Aspire to be a company people write love notes to." It sounds simple, but I'm pretty sure that's one of the greatest challenges you can set for a company.
Caterina Fake (@Caterina), Co-Founder of Flickr and Hunch, pointed to the essential focus on technology that can connect people: "Take the lead from the Amish. Ask -- does the technology bring us closer together or drive us apart?"
Another company presenting, Buyosphere, bring a new approach to online commerce by bringing a quora model to shopping. Users can ask about what they are looking to buy and the community helps guide them to great products.
It is interesting to contrast the state of women entrepreneurship in the US with that of the developing world. If you look at startup activity there you find women dominate the scene. More than 80 percent of most microfinance loan portfolios go to fund women-led startups. Kiva also sees 80 percent of the loans on its side go to women. Granted, these are very different kinds of startups than US-based tech companies, but it is quite a contrast nonetheless.
On the tech front in the US, we are seeing encouraging signs for women entrepreneurship, but there is much more to go. What else can the tech world do to engage more women to start and lead companies?
Calling all HuffPost superfans!
Sign up for membership to become a founding member and help shape HuffPost's next chapter