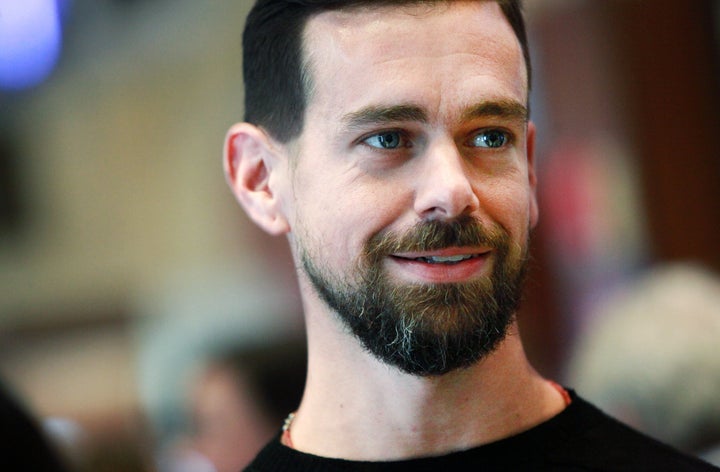 Ten major companies just went public with their gender parity problems, openly sharing internal data on how few women they employ in a report released Friday by the U.N. Women's HeForShe campaign.
The numbers, as you might expect, are not great.
Women represent close to 40 percent of new hires at the companies, mostly at the entry level. And they are much harder to find at the top. Men comprise 73 percent of senior management, on average, at these companies, a list that includes AccorHotels, Barclays, Koc Holding, McKinsey & Company, PwC, Schneider Electric, Tupperware Brands, Twitter, Unilever and Vodafone.
The firms, which collectively employ more than 1 million people in 190 countries, break out the percentages of women overall, in the boardroom and at the new hire, entry and senior levels.
All are publicly sharing this data for the first time, with the exception of Twitter. Their leaders -- all men -- are publicly committing to do better and are sharing goals for increasing the numbers of women at all levels in their companies.
"We wanted to broaden the constituency that takes responsibility for fighting for gender equality," U.N. Women executive director Phumzile Mlambo-Ngcuka told The Huffington Post. That means the group is reaching out to men in the push to advance women in the private sector, in governments and in academia.
It's not just women who need to fight for gender equality, she said, noting that change happens faster when leaders take responsibility for making change.
"CEOs are critical. One person can change the trajectory of the institution," she said.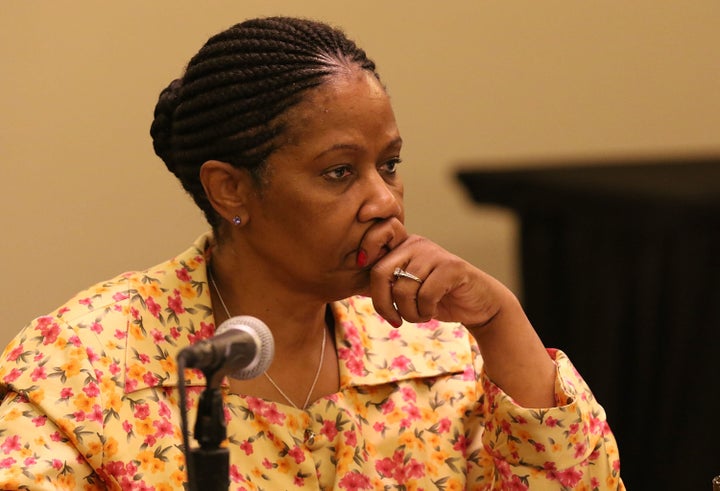 It's 2015, but at the upper echelons of Corporate America, when it comes to gender parity, it might as well be 1965. More than 95 percent of chief executives at the world's largest companies are men, according to data cited in the U.N. report. Women hold only 14 percent of executive-office roles and just 17 percent of corporate board seats.
To be perfectly clear: This isn't because as a group men are more qualified than women. This about systemic bias in the business world, Mlambo-Ngcuka said.
"What we have now is affirmative action for men," she said.
Men aren't only at the leadership level because of their qualifications. It is because the system has offered them more opportunity, she said. A man is competent until proven otherwise. A women, on the other hand, must prove she is capable.
Mlambo-Ngcuka intends the report to be a call to action for other CEOs. Each of the 10 companies, in addition to openly sharing their numbers, outlines some strategies for doing better.
Twitter wants to bring the overall percentage of women at the company up to 35 percent by the end of this year. The numbers are less ambitious at the senior level, where the goal is 25 percent. The company says it's tracking promotion and attrition rates, as well as compensation by gender.
Twitter also touts the benefits it offers women -- including 20 weeks paid leave for new mothers, a service that enables women who travel to ship their breast milk home for free and includes a dinners-to-go program that lets employees (men and women) take home meals for their whole family.

McKinsey wants to reach gender parity at the entry level by 2020. Right now only 39 percent of new hires are women, and 89 percent of the top roles at the firm are held by men.
Barclays requires that senior women be considered for director and management director positions. Unilever, aims to reach parity in management by 2020. AccorHotels is targeting pay equality for its 180,000 employees by 2020, the New York Times first reported.

Other companies have convened workshops and training so that employees understand the role unconscious bias plays in holding women back from promotions and simply to raise awareness of the issue.
The report is being released at the World Economic Forum in Davos, Switzerland -- perhaps ground zero for the business world's embarrassing women problem. Women comprise only 17.8 percent of the elite attendees at Davos -- the roster includes guys like JPMorgan Chase CEO Jamie Dimon and actor Leonardo DiCaprio.
The nonprofit WEF, which runs the gathering, could do a lot more to move the needle on gender parity, Mlambo-Ngcuka said. "We would like to see them being pro-active in requiring companies to incorporate more women in their delegations," she said.
Of course, it would help if these companies had more women at the senior level in the first place.