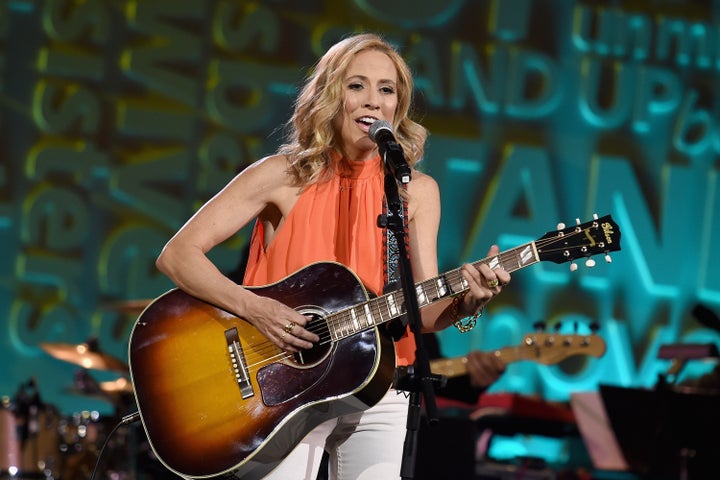 It's no secret that the majority of women are constantly putting themselves last. Whether it's time spent taking care of children, spouses or parents, or hours working to build a business or a home – it all takes precedent over anything that would be considered personal time.
If you're a woman reading this article right now, you know exactly what I'm talking about. You probably rescheduled your dermatologist visit or car servicing twice in the past 12 months, and are likely looking at your nails thinking about how badly you need to find time to get a manicure.
I can relate. Just 10 years ago, I was running at full speed, touring on behalf of my latest album, Wildflower, and generally feeling healthy and powerful. My annual mammogram happened to coincide with Grammy week and, feeling overwhelmed with work, I considered cancelling the appointment to focus on preparing for the show. By chance, I decided – for once – to put myself first and keep the appointment.
I showed up for the exam, experienced the minimal discomfort every woman over the age of 40 knows far too well, and went on my way. When the facility shared my results, they let me know they saw something on the scan and recommended I come back in a few months for another mammogram. My doctor suggested I go back in right away to alleviate any worry. Shortly after, I did I was diagnosed with early stage breast cancer. 
To say I was shocked is a massive understatement. As an active woman who always made living a healthy lifestyle a priority, I naively never thought I'd be in this position. With the support of family and friends, I got over the initial disbelief and clung to my positive prognosis as motivation to get me through my treatment. All the while, I thought about how close I had come to skipping my mammogram and delaying my diagnosis by months, if not years.
Fast-forward 10 years and eight months and I'm cancer-free, thanks to the gift that is early detection. Ten years is a long time in the medical world. Since my diagnosis, there have been incredible advancements in screening technology – like Genius 3D™ mammograms – that find more invasive cancers 15 months earlier than conventional mammography.
If breast cancer is found early, the five-year survival rate is nearly 100 percent! That's why I urge every woman I encounter to be her own advocate when it comes to her health – schedule and keep those annual screening appointments and find out if they are covered by insurance. If not, contact your insurance provider to demand coverage of this lifesaving technology.
Most importantly, we need to constantly remind ourselves that nothing is more important than our health, and we owe it to ourselves – and the important people in our lives – to commit to making it a priority, during Breast Cancer Awareness Month and all year long. 
Calling all HuffPost superfans!
Sign up for membership to become a founding member and help shape HuffPost's next chapter
BEFORE YOU GO
PHOTO GALLERY
Celebrities Who Have Faced Breast Cancer