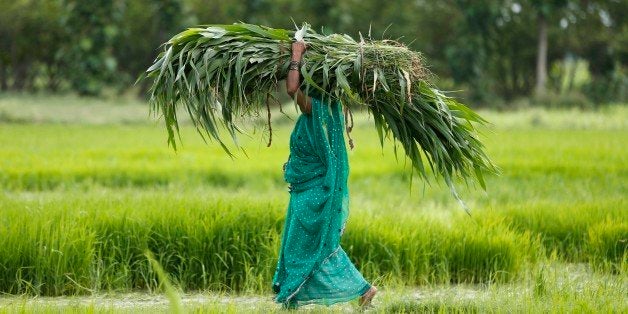 Across the globe, 805 million people are struggling with hunger. But that figure could be significantly reduced if female farmers just had the same rights as their male counterparts.
Now that more men in rural areas are taking jobs in cities, about half of all farmers are women who produce more than half the world's food, according to World Watch. Yet, despite their increasing roles, women farmers are often deprived of such basic rights as land ownership, which keeps them from producing to their full potential.
The situation is so uneven, in fact, that if male and female farmers had equal access to resources, food output would increase to a point that it could pull 100 to 150 million people out of hunger, the Food and Agriculture Organization of the U.N. (FAO) concluded in a report released in 2011.
But it's not just land ownership that women farmers are getting excluded from.
Women own fewer working animals and often don't control what they earn from the small animals they do own. They have less education and are less likely than male farmers to use such modern advancements as seeds, fertilizers, pest control measures and mechanical tools, according to the FAO report.
"Women are the backbone of rural societies," International Fund for Agricultural Development (IFAD) President Kanayo Nwanze said at an International Women's Day event in Rome on Friday. "Rural women need more opportunities to participate, improve their skills, gain access to assets and be involved in agricultural production and marketing."
As part of its roadmap to reach its goal of full equality worldwide by 2030, U.N. Women stressed the need to revise discriminatory economic practices that keep women from thriving financially.
Even when women do possess land, they're often granted poor-quality plots and their tenure is still insecure.
In its exhaustive report, U.N. Women said removing discriminatory laws that interfere with women's ability to inherit and own land should be an "urgent priority." In the agricultural sector, it called for giving women greater access to technologies, information and resources.
A number of nonprofit groups have long been working to make these goals a reality.
Landesa, for example, partners with governments to create laws, policies, and programs to help secure land rights for the world's poorest people. Since 1967, the organization has helped more than 100 million underserved families.
1% for Women is another group that works to promote the rights of female farmers.
It collaborates with businesses that commit 1 percent of their net profit to microcredit loans for women in agriculture around the world.
These monetary boosts give female farmers the leverage they need in order to expand their businesses and output.
The mother of five runs a 7-acre farm and focuses predominantly on producing milk and maize. She has also invested in poultry farming and other side businesses, according to the group's website.
Esther said that the loan would allow her to secure more land space and farm supplies once the request was granted.
"Women in agriculture play a critical role in shaping our future, and need access to greater resources," Laurie Benson, 1% for Women founder, told Food Tank, a group that fights hunger and poverty. "The ripple effect created from supporting women in agriculture is truly felt around the world."
To take action on pressing food aid issues, check out the Global Citizen's widget below.
Before You Go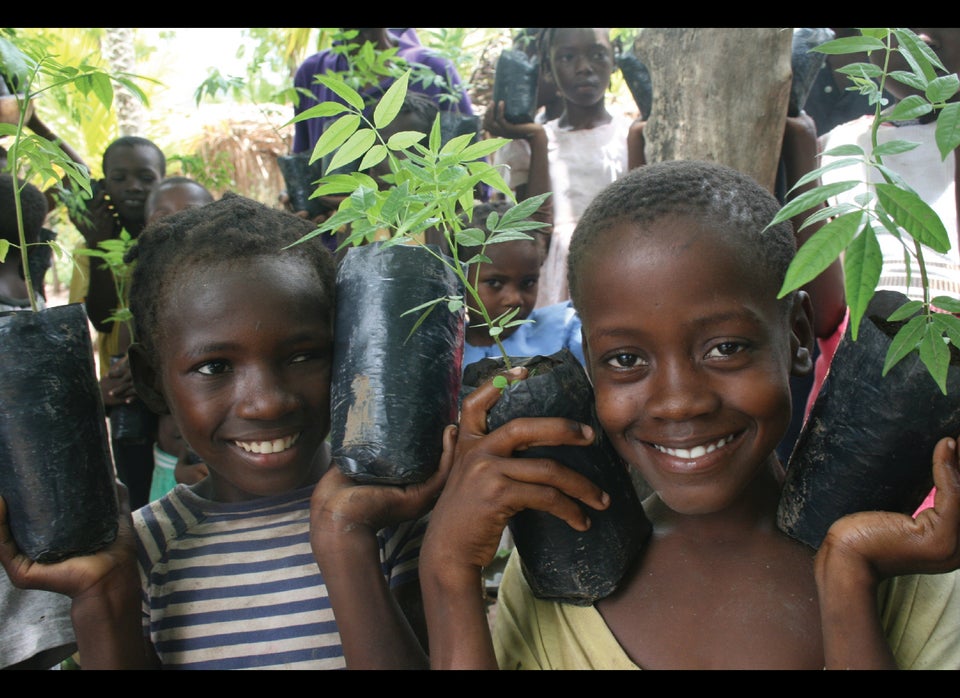 Smallholder Farmers Alliance
Popular in the Community