The next clip shows the women going up an escalator and saying that they're boycotting the store because Nordstrom "caved."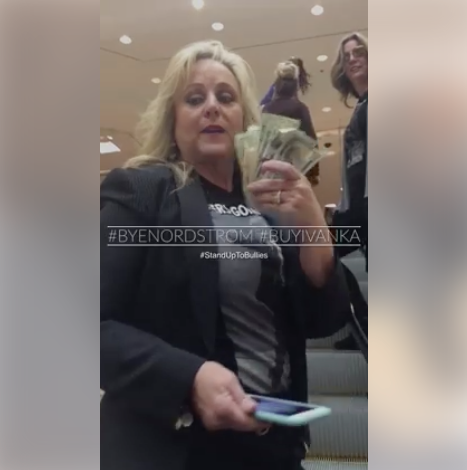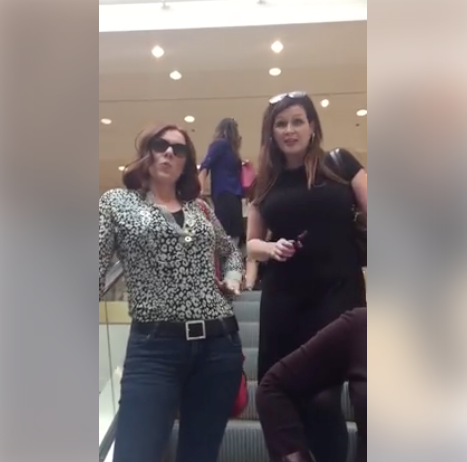 The video continues with one woman in sunglasses at the customer service desk, producing her Nordstrom card and indicating to the salesclerk she'd like to close it. The woman claims she was an ex-Nordstrom employee who had shopped at the store for over 30 years.
"I've been shopping at Nordstrom for 30 years," she says, talking on a telephone at the store's customer service desk. "Because of your decision to drop Ivanka Trump, I will no longer shop at your store, nor will my husband, or our nine children, or our eight grandchildren."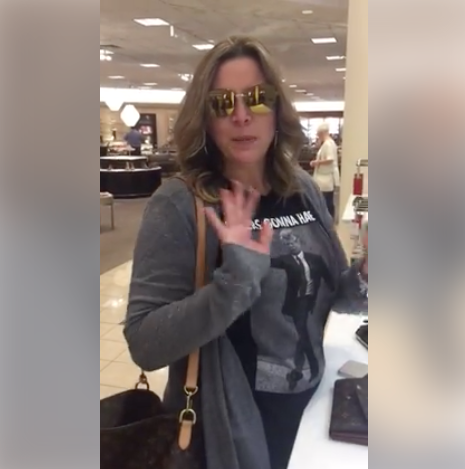 "We're going to Dillard's!" another woman exclaims.
According to Business Insider, Ray posted on Facebook that ditching Nordstrom was a "YUGE" sacrifice because her daughters loved their shoes. But, despite that, she made the decision to support Ivanka Trump.
That now-deleted Facebook post also indicated that the group was going to lunch at the Cheesecake Factory afterward and planned to go to Dillard's to "#buyIvanka."
"If you think we could spend our time in better ways, we agree! We do a lot of service in our community, sadly you are judging us on a 59 second video. 1minute does not an entire life make. MAKE AMERICA GREAT AGAIN! #standforsomething #hatersgonnahate," the post reads.
Another woman in the video, Jeannie Petersen Guthrie, posted a still from the scene in "Pretty Woman" where Julia Roberts shows up at the shop that rejected her before she got all glammed up.
Clearly, Guthrie thinks Nordstrom made a "big mistake. Huge."
Guthrie told The Huffington Post that she "love[s] our local retailers and we wish they would not make shopping about politics. We are disappointed in Nordstrom's decision, along with others, who continue to use their platforms for political purposes."
Caryl Wood, another woman in the video, added that, "politics aside, we as women should and can stand up for what is right. It's not my desire to put any one out of business, but to bring awareness."
This piece has been updated. We've reached out to the staff at the Nordstrom Chandler Fashion Center and will continue to update this piece accordingly.
Support HuffPost
A No-B.S. Guide To Life
Related
Before You Go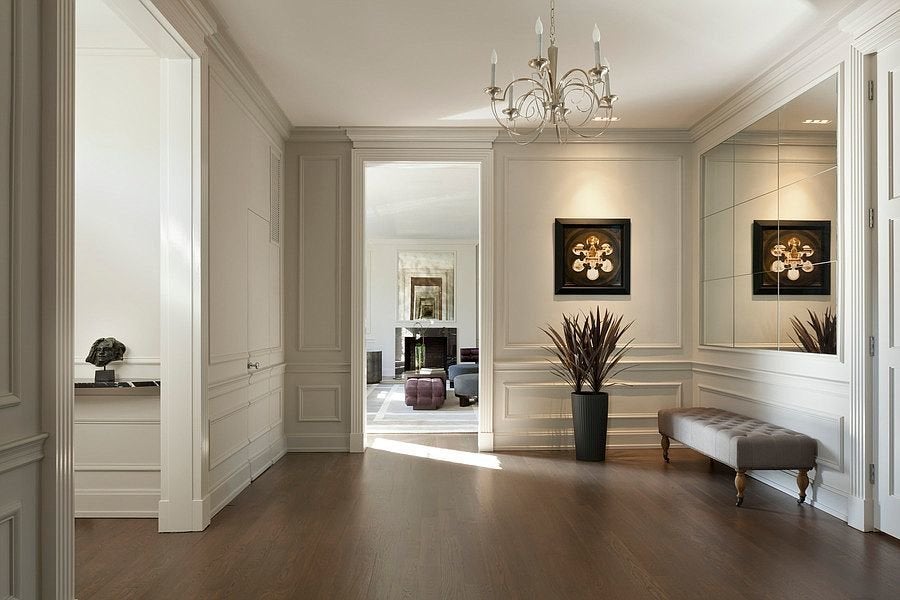 Ivanka Trump's House In Washington, D.C.
Popular in the Community