For many women the first time they were harassed is an experience that stays with them forever. A new hashtag is highlighting these stories.
On May 28 Twitter user Mikki Kendall created the hashtag #FirstHarassed and asked people to share their stories of the first time they can remember being harassed.
Harassment can range from catcalling to sexual harassment and rape. Women shared a range of experiences with harassment, from street harassment at a young age to sexual advances from people they knew as children.
The hashtag quickly gained momentum with more and more people sharing their stories. While some men and people of other genders weighed in on Twitter, the overwhelming number of narratives came from women.
Shockingly, many women who shared their stories experienced harassment long before they had even hit puberty. Sadly, new research shows that harassment at an early age is not limited to women sharing their stories on Twitter -- it's the norm for women and girls around the globe.
Over 70 percent of respondents said they've been followed at some point and 50 percent said they've been groped in public.
These statistics are shocking until you read the #FirstHarassed stories, and they quickly become even more shocking as they're humanized. These are women who have experienced harassment at very young ages. And after reading through the #FirstHarassed thread, it's obvious these experiences are far too common.
Here are 18 troubling and frightening #FirstHarassed stories from women on Twitter:
I was #firstharassed when a class mate would stalk me on my paper route; the principal said it was my fault I was delivering papers near him

— princess vi (@lavishwitch) May 28, 2015
There were many people who tweeted in support of the hashtag and the women telling their stories.
so many men ask about why women don't trust us? read #firstharassed - for women this has existed for as long as they can remember

— #JeSuisThibs (@OTSWST) May 28, 2015
If y'all haven't seen the #FirstHarassed tweets...

Do so, especially as men. Look at our culture of fear, violence, & unwanted advances.

😔

— Bacchus (@theonlybacchus) May 28, 2015
Head over to Twitter to read more of these important stories.
Related
Before You Go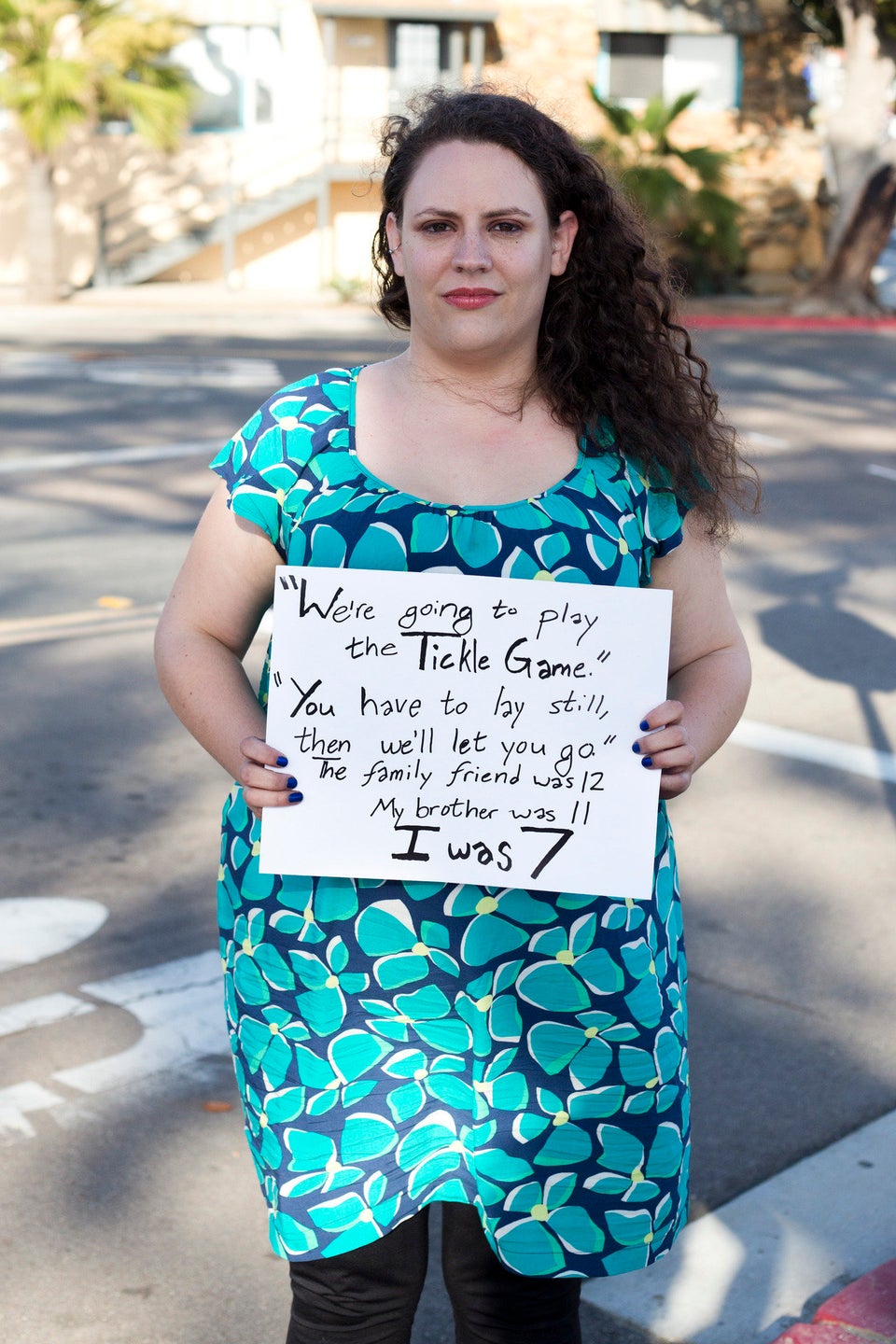 40 Powerful Images Of Surviving Sexual Assault
Popular in the Community