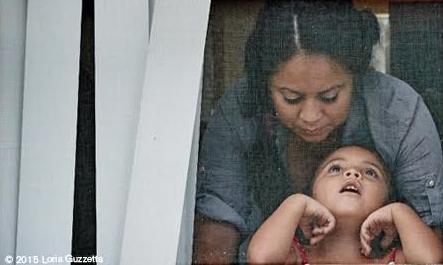 "The US leaders should think about how they would treat their own mothers. We just want to protect our children." -- from an interview for Women on the Run
According to the U.N. High Commissioner for Refugees (UNHCR), women fleeing Guatemala, Honduras, and El Salvador have been subject to a constant threat of violence, including threats, assault, murder, rape and other gender-based violence, and their governments are unable to protect them. In a report released by UNHCR this week, Women on the Run, interviews with 160 women from the Northern Triangle countries of Central America, as well as Mexico, make clear the violence these women flee is as horrific as any in the world.
These countries rank among the top 10 for homicide and almost as high for femicide. In fact, El Salvador is the most dangerous country in the world for a woman. One woman recalled being brutally raped by three gang members who then left her in the trash. A transgender woman witnessed gang members repeatedly stab and then kill her friend, forcing her into a barrel and lighting it on fire.
Sixty-nine percent of the women interviewed by UNHCR tried to relocate internally before deciding to flee, but eventually, because they were still not safe, they made the difficult decision to seek asylum elsewhere, even knowing that they would be continually subjected to violence in transit. Other countries in Central America now have asylum application rates nearly 13 times those of 2008. And families and unaccompanied children are still arriving in the United States at numbers high enough to indicate this crisis is far from over.
The United States has an opportunity to lead on this refugee crisis, and to uphold our reputation as a country that has historically welcomed refugees. Instead, the narrative we hear from our leaders is that the rising numbers simply mean we haven't done enough to secure our borders or that externalizing our border security to Mexico's Southern border is necessary. The U.S. government has responded with costly, arbitrary and punitive detention, and without adequately resourcing an immigration infrastructure that is crumbling under a lack of funding and the absence of bipartisan political will to fix it.
As we have repeatedly argued, it is not illegal -- under international law or our domestic laws -- for people from other countries to cross our borders and ask for protection. If we were watching this play out in distant countries, it is likely we would be speaking of it in very different terms.
Over a year has passed since the United States reinitiated its policy of detaining fleeing mothers and their children in detention centers and we still have much to do to provide adequate protection for these women. The U.N. High Commissioner for Refugees, António Guterres, characterized the United States' initial response to the refugee crisis as "dysfunctional."
Both the Inter-American Commission for Human Rights (IACHR) and UNHCR have called on the United States to ensure a more fair process for those fleeing violence and danger. Women who have survived unbearable violence and threats to themselves and their children shouldn't have to face an enforcement and detention system that blocks their every attempt to seek asylum and refuge. For over a year, the United States has had all the tools and resources it needs to set a global example in how to address a refugee crisis. Now it just needs to finally do the right thing.
Popular in the Community