Under the screaming headline "DAME Of Thrones," a series of photos featuring the "Game Of Thrones" women cropped up on Entertainment Weekly a month ago. Were the ladies of Westeros (and beyond) slated for bigger, bolder roles in Season 6? After Sunday's premiere, me nem nesa -- it is known.
"Game of Thrones" has always featured strong women: Catelyn Stark guided her son on the battlefield, Cersei Lannister craftily ended her husband, the former king, and Daenerys Targaryen melted slave masters with a single utterance. In the oft-quoted words of author George R.R. Martin, his series is packed with well-rounded female characters because, you know, women are people, too.
But this season's opener saw daring, rebellion, violence and bloodshed like we've never seen from its female faces.
Let's take a moment to appreciate them, starting with ...
Brienne of Tarth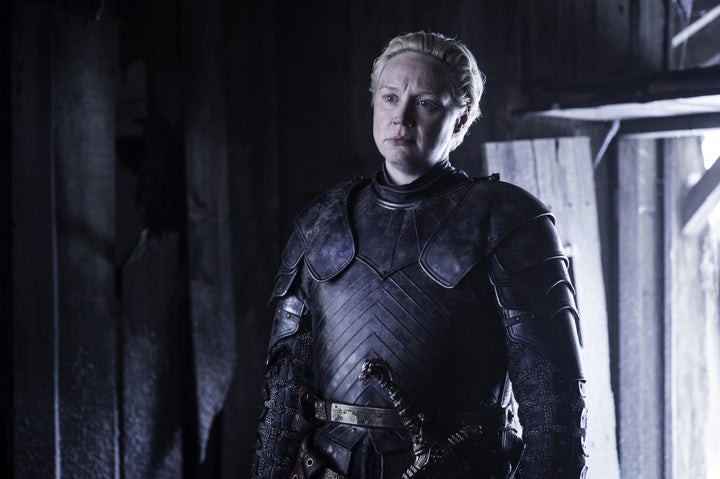 We'll forgive the unsubtle deus ex machina after a Bolton search party catches up with Sansa Stark and Theon Greyjoy, because -- holy three-eyed raven -- Brienne of Tarth was a badass. The series finally, finally let her validate her self-professed loyalty (and sword-fighting skills) after so many stolen opportunities by rescuing Sansa, daughter of Catelyn, to whom she swore protection four seasons prior.
But even her new protectee ...
Sansa Stark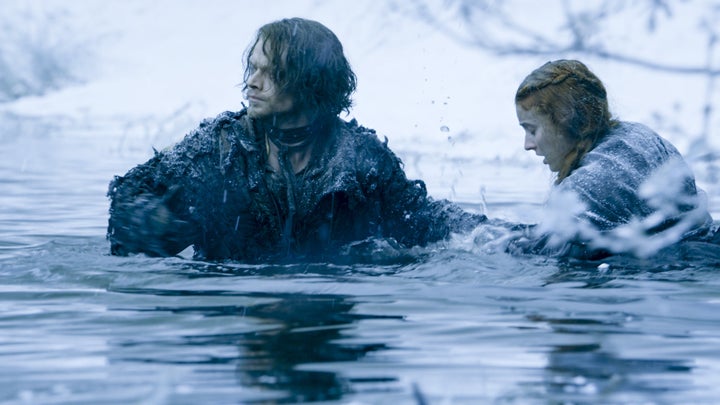 ... found her own adventurous spirit. After leaping from the walls of Winterfell oddly unscathed, Sansa and Theon brave an icy stream to throw the Boltons' hounds off their scent. It doesn't work, but when you consider that Season 1 had an ever-obedient Sansa dreaming of marrying Prince Joffrey to live in a pretty castle surrounded by songs and pleasantries, you see how far she's come.
But you know who also got her moment to shine?
Ellaria Sand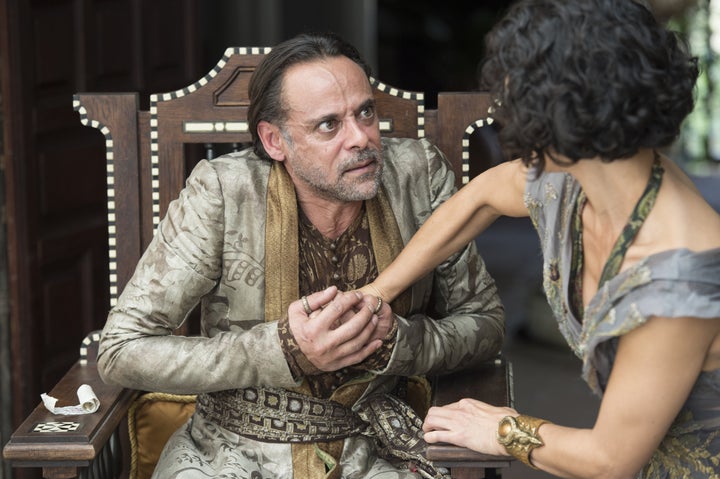 After watching her lover, Oberyn Martell, get mauled by the Mountain in Season 4, Ellaria Sand seized her chance to seek revenge against Doran Martell, the head of House Martell who chose to let his brother's death go unpunished.
"Weak men will never rule Dorne again," she said heroically, plunging a knife into Doran's heart.
The Sand Snakes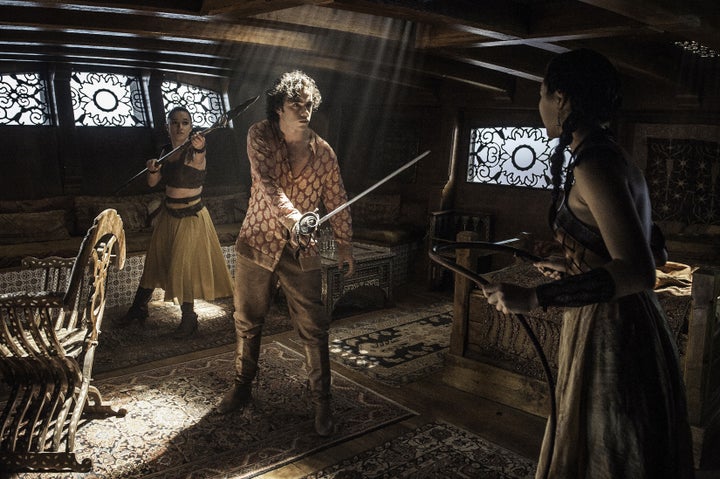 ... Were busy sneaking onto the ship carrying Trystane Martell -- son of Doran and heir to Dorne's ruling house -- by some unexplained method in order to kill him. In the game of thrones, you win or you die.
And hundreds of miles away ...
Arya Stark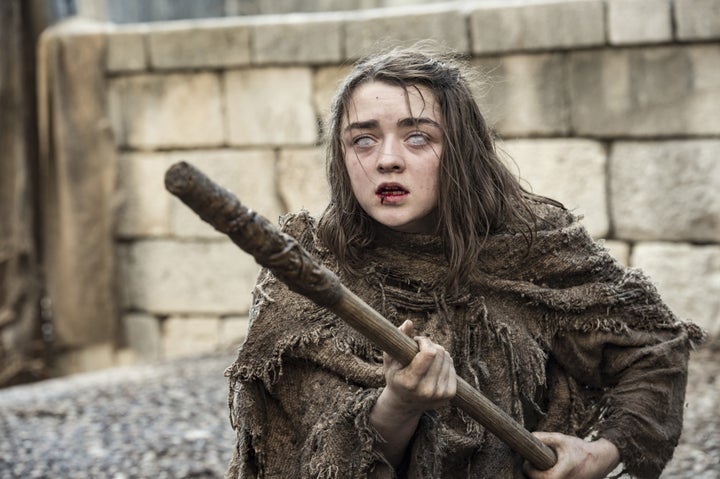 ... Is still saying "not today" to death, even as a blind homeless girl on the streets of Braavos. Having lost her eyesight as punishment for killing the wrong man, Arya must apparently redeem herself by learning to fight with a stick as her opponent shows no mercy, perhaps finally completing her training in water-dancing.
As always, across Essos ...
Daenerys Targaryen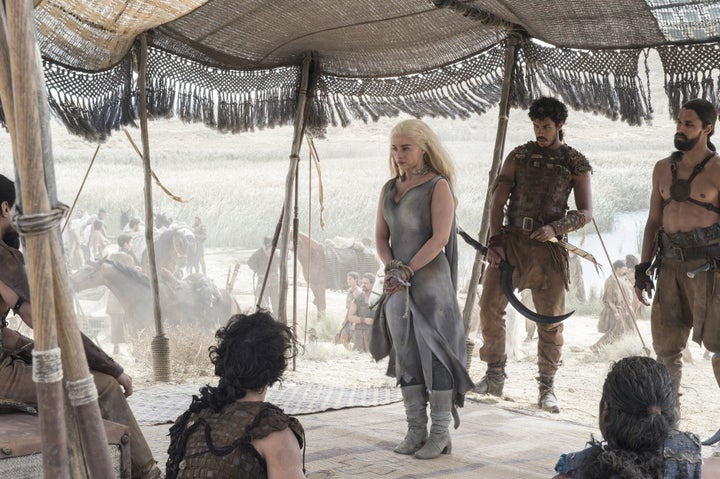 ... Is her usual bad self. Finding herself captured by the khalasar led by Khal Moro, she hides her language proficiencies until the moment it suits her, when she introduces herself to Moro as Khal Drogo's widow -- by surprise, in Dothraki. Since it's not kosher for any khal to harm any other khal's widow, Dany is safe for now, although she faces exile to Vaes Dothrak so she might live out her days with the other dosh khaleen, or the widows of khals, as usually happens with the Dothraki.
Dany has Daario Naharis and Jorah Mormont hot on her trail, but it wouldn't be terribly surprising to see her get out of this sticky situation on her own.
According to HBO's programming president Michael Lombardo, we can expect to see a lot more "Game Of Thrones" women, like Dany, taking matters into their own hands in Season 6.
"Daenerys always does, but also Brienne, Arya, Sansa, Cersei, Margaery, and other characters too, like Yara," Lombardo added. "They power this season. It's organic to the storytelling, yet a radical shift. It's the women that are the hope that we're watching as the chess pieces move this season, and it's very exciting."
We can't wait to see what Yara -- the take-charge ironborn sister of Theon Greyjoy -- gets up to now that her brother has escaped the Boltons (definitely not without damage). She declared her brother dead after an ill-fated attempt to break him free, but surely Yara is too loyal to her family to ever make peace with the Boltons. And we can't see Margaery Tyrell (currently imprisoned by the High Sparrow) or Cersei Lannister (formerly imprisoned by the High Sparrow) letting their predicaments go unpunished.
There is just one "Game of Thrones" leading lady we can't figure out ...
Melisandre
... What in seven bloody hells are you up to?
Before You Go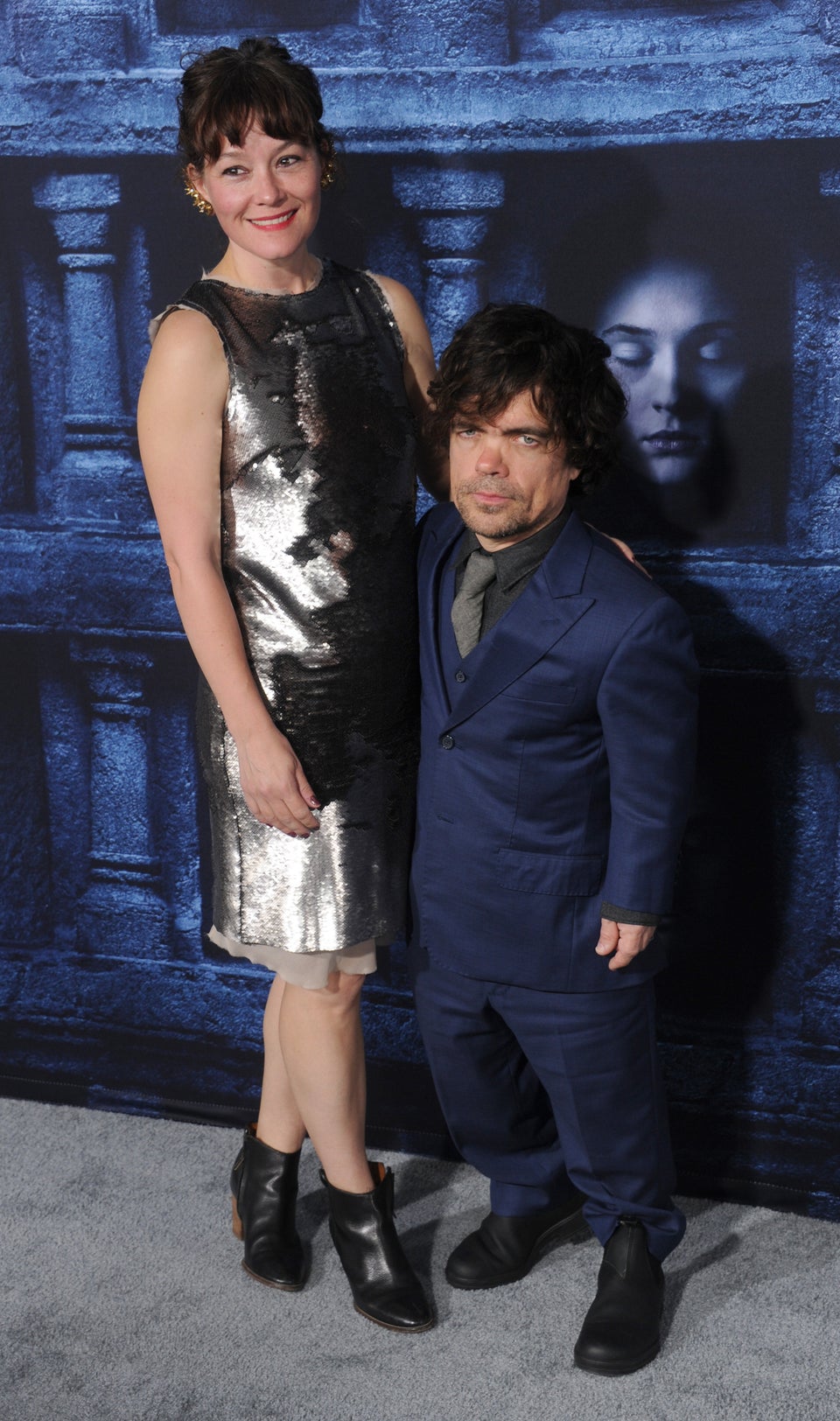 'Game of Thrones' Season 6
Popular in the Community