An IUD, which is a small T-shaped device inserted into the uterus, is not only the most effective form of reversible contraception on the market, it also can last from 3-10 years, depending on the variety. That means if you get one now, while you're easily able to do so, it could last you through a Trump presidency, as Erin Gloria Ryan pointed out in a Daily Beast article last week.
Hormonal IUDs like Mirena, Skyla and the relatively new Kyleena can prevent ovulation, thin the uterus lining and thicken cervical mucus to create a barrier. Paragard, a copper IUD — and the one that can be used for up to 10 years — is toxic to sperm and makes the uterine wall slicker so that it's difficult for an egg to implant.
Representatives for both Paragard and for Planned Parenthood told The Huffington Post that IUDs have seen increasing popularity over the past several years, but that it's too soon to determine whether the election will have any real impact.
"It's too early to tell if we'll see an uptick in requests for IUDs as a result of the election," said Planned Parenthood's Dr. Raegan McDonald-Mosley in a statement. "While we truly hope that birth control methods will be available, accessible, and affordable to all women under the Trump administration, we understand people's real concerns about losing access to birth control, which is basic health care for women."
Erin Schumaker contributed reporting.
Related
Before You Go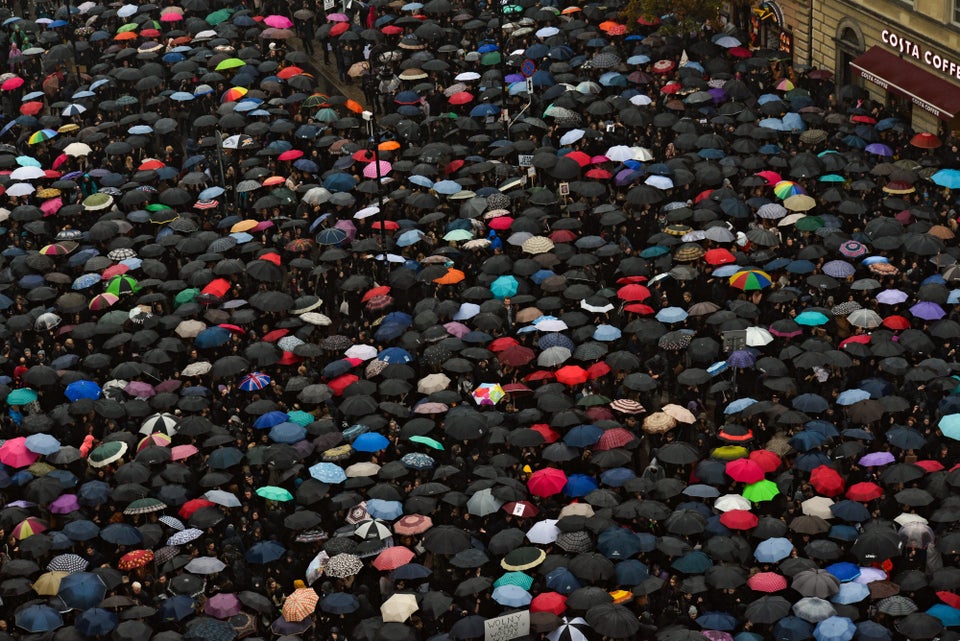 23 Empowering Images From Poland's Huge Abortion Rights Protest
Popular in the Community