 Gun control has not traditionally been considered a "women's issue." But in the wake of one of the deadliest mass shootings in American history, women's rights groups are joining forces with gun control advocates to lend some major political muscle to the effort to regulate assault weapons.
"MomsRising hasn't previously been engaged in this policy area, but we are now, because our members are asking us to take action," Kristin Rowe-Finkbeiner, executive director of advocacy group MomsRising, told The Huffington Post. "They're very, very concerned about the current state of gun safety and our children and our families and our communities."
MomsRising, which has over 1 million members across the U.S., addressed an open letter to the National Rifle Association and Congress on Friday demanding that both groups start promoting "common-sense gun regulations." More than 100,000 people have signed the letter so far, which features a message from one MomsRising member who also belongs to the NRA.
"I'm a card-carrying member of the NRA," writes Dee, a self-described "proud grandma." "I'm from West Virginia. I'm a proud hunter and a firm believer in the Second Amendment. And I firmly believe that the NRA must act to help make sure this madness ends. No one needs an assault weapon for hunting. Period."
Statistics show that gun violence disproportionately affects women. While women only account for about 10 percent of gun-related deaths in the U.S. each year, they make up less than one percent of gun buyers and users, according to the International Action Network on Small Arms. A recent HuffPost/YouGov poll conducted before the Newtown, Conn., massacre shows that 60 percent of women support stricter gun control laws, compared to 41 percent of men.
The Newtown shooting also had a domestic violence aspect to it that particularly hits home with women's advocacy groups. The shooter, Adam Lanza, shot his mother in her home with a gun that was kept in the house.
The American Journal of Public Health found in 2003 that femicides, or intimate partner homicides, are five times more likely in homes where there is access to a firearm.
"If you look at the incidence of violence against women, the presence of guns in the home escalates lethality dramatically, and that is part of the feminist case for getting rid of these automatic and semiautomatic weapons in the home," Terry O'Neill, president of the National Organization for Women, told HuffPost. "So we'll be making the case from the perspective of the women's movement for working with anti-gun groups."
O'Neill said that her organization is reaching out to the Brady Campaign To Prevent Gun Violence to join forces on the cause, even though she doesn't believe that access to guns is to blame for these mass shootings. "It's the mental illness that's the problem," she said. "Our pop culture is just astonishingly violent, and that needs to change. But the low-hanging fruit here is machine guns, for God's sake, so you go after that first. They call them semi-automatic, but let's be clear -- they're machine guns. It's like Chicago in the 1920s."
While NOW is using the feminist angle to galvanize its female members, other women's groups are simply tackling the gun control issue straight on. Ultraviolet, a women's rights group that fights sexism in politics and the media, circulated a gun control petition on Monday that makes no mention of women or gender.
"It's outrageous that a person can purchase an assault rifle more easily than they can access mental health care," the petition says. "It's time for a comprehensive plan that addresses guns and the causes of gun violence, including mental health. We cannot wait one second longer."
Nita Chaudhary, co-founder of UltraViolet, said she believes women are going to be the leading political force in the fight over access to guns, even if the issue is not explicitly gendered.
"The politics here have been broken for a long time, and it's the voices of women who want safer communities and safer families who are leading the charge," she said. "Women are going to be critical to breaking the stranglehold the NRA has on the debate."
Before You Go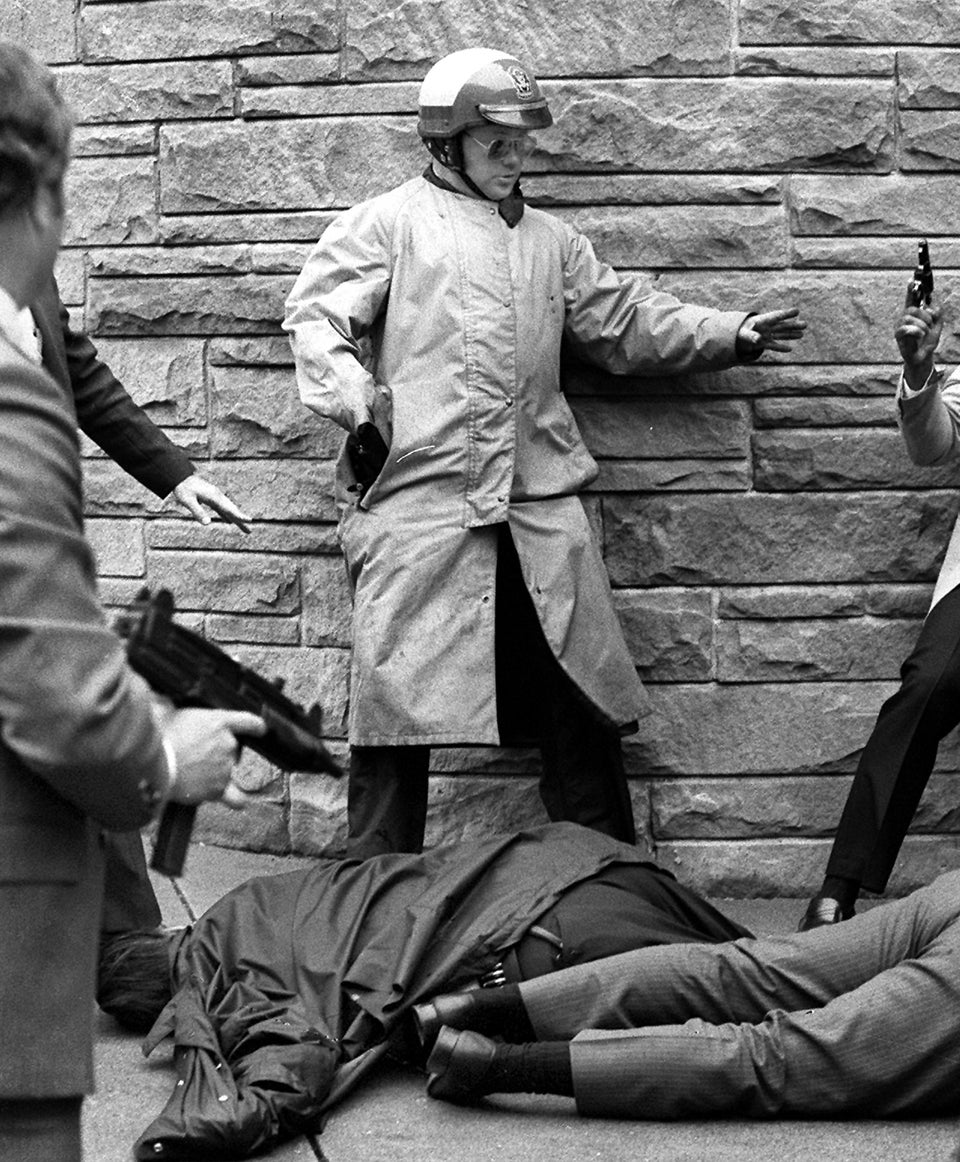 Pivotal Moments In The Federal Gun Control Debate
Popular in the Community