As I type this, with trembling hands and tears in my eyes, I know that this is not the way Leila would want any of us to remember her. She would only want us to remember her in the way she lived -- adventurously, curiously and wholeheartedly.
It was just over a week ago when I remember strolling through Facebook and seeing Leila's post exclaiming, "Off to Burkina Faso!!!" I can also remember smiling as for the past few years, since our original meeting almost six years ago, I've mainly stayed in touch with Leila through messages and texts, travel updates, social media and most importantly, her beautiful photographs -- not to mention, my constant nagging to interview her for my Women In Art blog series on the Huffington Post. But she always seemed to be on the move and on the go. That was Leila...
So when I read about the recent terror attacks taking place in Burkina Faso in West Africa this past weekend, my heart immediately hit the floor. It was as if some weird sixth sense had mysteriously kicked in. I stopped everything I was doing and rushed back to Leila's Facebook page and there it was -- a note from her sister Yasmina Alaoui (a dear friend and world-class artist) asking for help in getting her injured sister out of Burkina Faso and safely back to Morocco. Unfortunately, this never happened...
Leila Alaoui, at just 33 years old, succumbed to her injuries a few days later.
In all honesty, I thought I could do a better job writing this but I can't... I am not a seasoned journalist or reporter accustomed to separating himself from the story or his subject. I am simply a human being who loves and writes about art that has lost a beautiful and kind friend.
There is a part of me that is so angry I just want to hit something, scream or tear something down! But then I know this would make me as rage- and hate-filled as the heinous people who committed this senseless act and continue to spread their venom throughout the world. This would make me too much like the people that have taken a tremendous artist away from the world and robbed a family of their divine daughter and sublime sister.
I seriously can't seem to string a coherent sentence together as I write this, so I will do my best to simply share with you these amazing photos from Leila's final exhibition The Moroccans. Her most magnificent, and unfortunately final, exhibition literally closed in Paris the day before this amazing and courageous young woman left this earth.
Leila's gift was being able to give voice to the voiceless and strength to the powerless. Each of her photos to me now feel more like a self-portrait -- filled with Leila's love, appreciation and gratitude for all of humankind.
Farewell, Leila. May your legacy and light continue to shine on.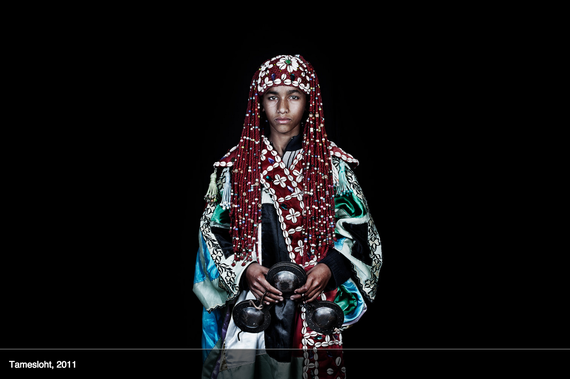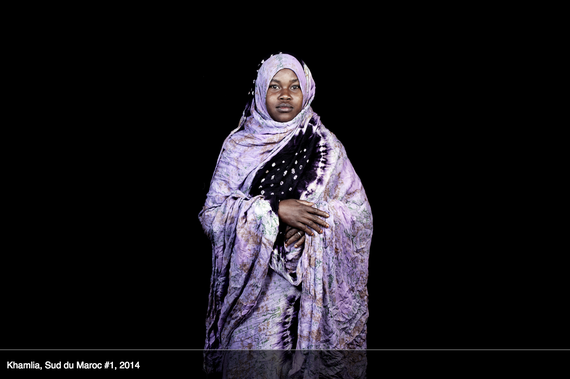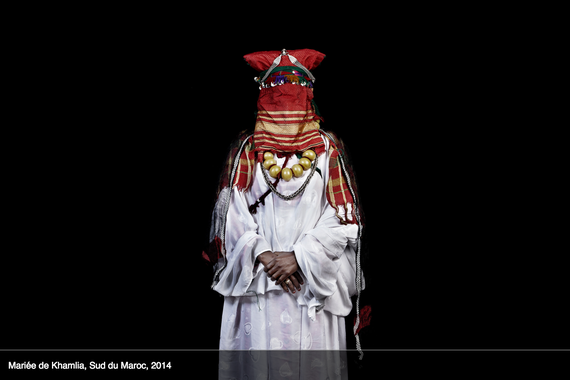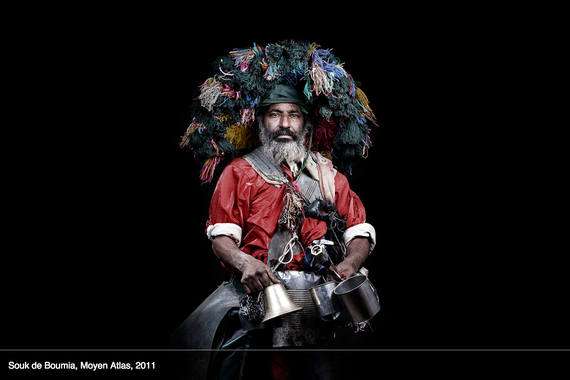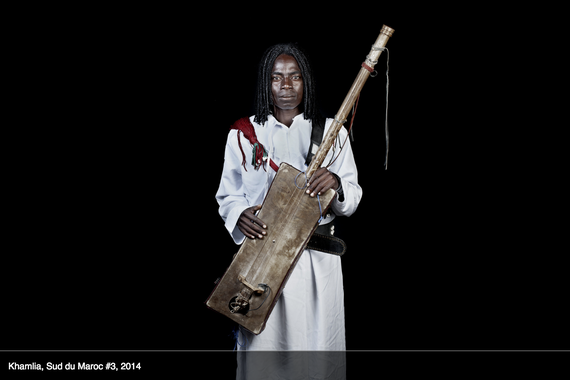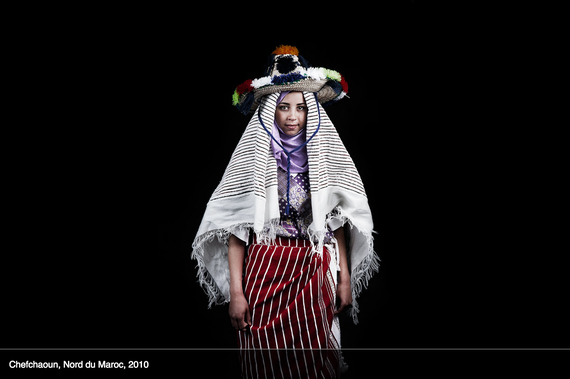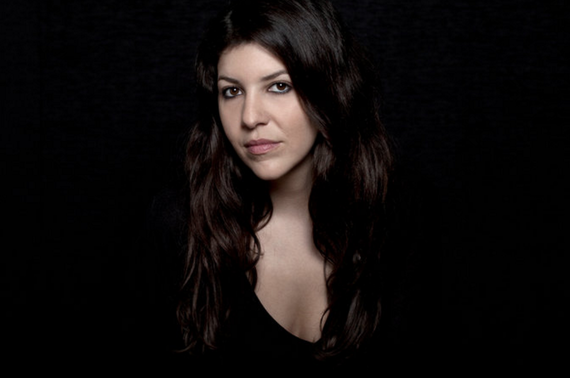 Photos courtesy of the Alaoui Family and Art Factum Gallery
Calling all HuffPost superfans!
Sign up for membership to become a founding member and help shape HuffPost's next chapter