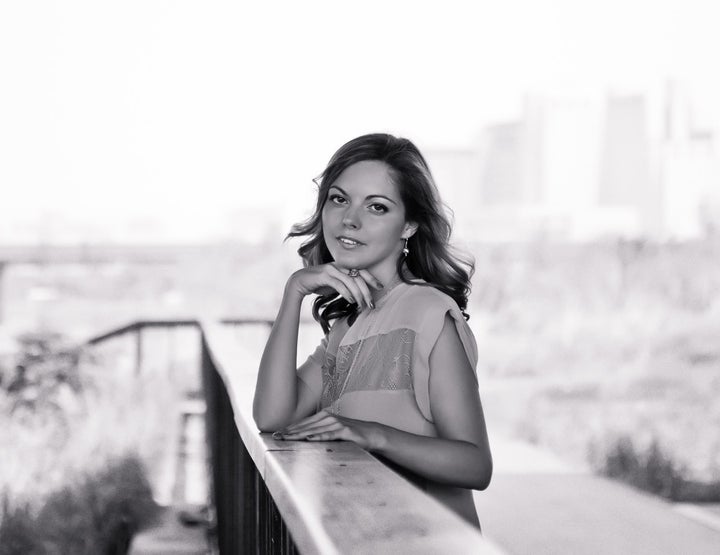 Agnieszka Wilk is a co-founder and CEO of Decorilla, an online interior design service that connects customers with vetted professional interior designers who create curated 3D and VR spaces based on customer style preferences and budget. Decorilla also serves clients in-home in 20 major cities across the US for 80% less than traditional interior design.
With a team of over 300 interior designers and over 70 furniture partners, Agnieszka has led the company to be the first interior design firm to offer virtual reality to clients. She is a thought leader in the world of tech-meets-interior design with work published in top magazines such as Inc. and TechCrunch. A love of helping others makes Agnieszka extremely in-tune to people's unique needs. Moreover, her passion for design drives her to relentlessly explore how technology can make interior design more accessible and engaging.
How has your life experience made you the leader you are today?
Adjusting to different environments (sometimes uncomfortable ones) has really shaped my life. I immigrated from Poland to Canada when I was seven and I watched how hard my parents worked to learn a new language and establish a comfortable life for my brother and I. They told us that nothing in life is easy so you must work hard to achieve great things and I took that to heart. My first job was at a very young age. I delivered local newspapers and Sears catalogues in Canada where we often had four feet of snow or more! After high school, I decided to work hard in order to save enough money to put myself through college and buy my first house at the age of 23.
Later in life, a relocation to Seoul inspired by my then-partner's job, also influenced my path. My finance background did not bode well in South Korea's male-dominated industry. Being both a woman and foreigner, I was offered an HR job, a position not in line with want I wanted.
Instead, I decided to turn my energy towards decorating our new apartment. I ran into several problems like making trial-and-error decisions that took lots of time and money. Through this experience, I saw the lack of useful online interior decorating resources as a business opportunity.
I've always had a little voice inside telling me to be an entrepreneur, and it was at this time that I listened. I took that leap and now I run an international online interior design company. Getting to where I am today was not a straightforward path, but I think many of the different experiences and environments shaped who I am today.
How has your previous employment experience aided your tenure at Decorilla?
My background in finance equipped me with skills needed to run a startup company. Preparing comprehensive reports, organizing team goals, analyzing financial performance and modifying benchmarks are just some of the aspects of past experience that help Decorilla with forward movement now. It's not the sexy side of business, but it is needed.
What have the highlights and challenges been during your tenure at Decorilla?
The biggest highlight for me has been the incredible talent and support of our team. I am amazed everyday by the little and big things that we accomplish together. This includes everything from the positive customer experience and feedback we get, to the technology that Joshua Shammay, our tech lead, comes up with, to the stunning interior designs that I'm lucky enough to be inspired by everyday.
One of the biggest technology highlights has been emerging as the first online interior design company to offer virtual reality that allows our clients to walk through a digital model of their design before it even exists. Virtual reality is making its way into a large number of fields and it just made sense to us that it be used to help our clients visualize their space and become better informed before making major purchase decisions.
It has also been very rewarding to be recognized in well-respected publications such as The New York Times and CBS for our tech visualization tools and in some of our favorite design magazines such as Design Milk and Dwell for our unique designs.
As a startup, one of the challenges has been deciding on the best path to growth and sustainability. I think the most relevant misconception that we're seeing today in the startup space is that scaling and growing rapidly beats being profitable and providing a product consumers really love and want. Startups have taken on massive amounts of VC funding to grow market share without concentrating on making a product that is valuable.
We are constantly assessing our product, testing options, and improving. But, we do this with a full sense of responsibility to reflect our values, manage our cash flow, and hold ourselves accountable. It's a tricky balance trying to manage our incredible organic growth with other options.
What advice can you offer to women who want a career in your industry?
Develop a long-term goal/a big goal and work hard to be prepared to achieve it. You may not be ready to take a big leap of faith now, but if you work hard, save money, and surround yourself with supportive people you'll be ready when opportunity comes knocking.
One of my go-to quotes is: "People break down into two groups, motors and anchors. You always want to surround yourself by people who push you forward, not hold you down."
Find a mentor and shadow him/her and seek advice. Learning from people that inspire and motivate, will give you the knowledge and courage when taking leaps of faith with your business.
What is the most important lesson you've learned in your career to date?
I believe that I would not be where I am without making the mistakes that I have made. Nevertheless, I would not second guess myself as much and I would take compliments better. It's so easy to internalize negative comments, but we need to internalize the positive ones as well!
How do you maintain a work/life balance?
Physical activity helps keep me balanced especially in a job that has me on the phone and laptop most of the day. An early morning run does the trick! I find that I have more creative energy after I do something active. I tell myself that I'm not allowed to open my laptop until I go for a run and that helps to kick start my day.
What do you think is the biggest issue for women in the workplace?
Under representation. Women don't have many female role models in many fields like technology, especially in the virtual reality industry. We need to see other women in technical roles (leadership and otherwise). We are bombarded with messages in the media that tech is still for guys and is geeky. Women need to band together, collaborate and create mentorships that encourage learning, motivation, and support.
How has mentorship made a difference in your professional and personal life?
In my personal life, it's been my grandmother. She is 85 years old and has the energy of a 30 year old. She is always kind, positive, and open-minded. She is not afraid to be different than her peers. Stepping into the realm of entrepreneurship and technology, I feel I challenge conventional standards so, her spirit is much an inspiration to me.
Professionally, my first boss, Linda Higgins, has been an incredible mentor to me. I worked under her at the City of Windsor (Ontario) and although she was extremely busy, she made time for me and ensured that I felt empowered and able to solve problems myself. If I asked her a question that she thought I could solve, she told me to Google it! This was an important lesson that taught me how to think critically and effectively.
Which other female leaders do you admire and why?
I admire Oprah for staying true to her ideals despite many challenges throughout her life and career.
What do you want Decorilla to accomplish in the next year?
We currently offer in-home services in 20 major cities across the US. Our goal is to expand both nationally and internationally, so that people can always have the option of online help or more comprehensive in-person assistance.
Technology has been a big contributor to our success. We want to keep it as our focus and continue to develop our platforms to better suit the needs of our clients. The launch of our VR app is an example of this. This technology provides a way for our customers to walk around our digital models of their interior design, so they really experience the potential design before committing to it. We're looking forward to integrating this technology, augmented reality, and more as well as forging exciting industry partnerships to keep interior design engaging, effective, and fun!
Popular in the Community