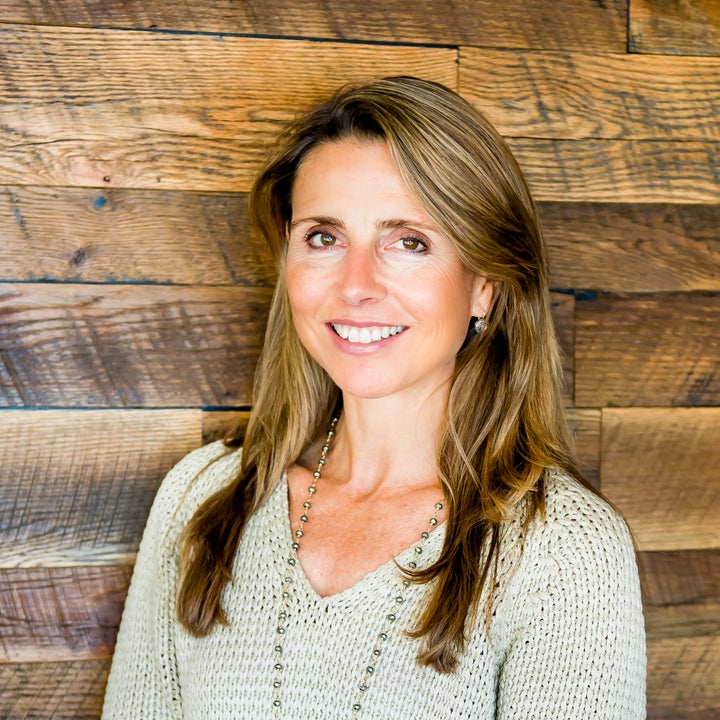 Ally Svenson and her husband, Scott, co-founded MOD Pizza, opening the first MOD in Seattle in 2008. They are currently pursuing an aggressive national and international expansion of the brand, excited by the notion of "Spreading MODness" into new communities. Prior to MOD, Ally and Scott co-founded Seattle Coffee Company (SCC), the first gourmet coffee retailer and wholesaler in the U.K. They grew the business to 75 retail locations in under 3 years, eventually selling SCC to Starbucks in 1998. The Svensons were also instrumental in the launch of Carluccio's Ltd (U.K.), a thriving London based operator of Italian deli/cafes, along with various additional ventures in the U.S. and U.K. Ally has been an active volunteer within the Bellevue and Seattle community for the last 20 years and most recently joined the Performing Arts Center Eastside (PACE) Board of Directors. She is also on the Board of Evergreens, a Seattle based salad concept. Ally is a Seattle native, graduate of Bellevue High School and honor graduate of Wellesley College.
How has your life experience made you the leader you are today?
My husband and I built our first business, Seattle Coffee Company, at a young age. Because of that experience, I have always approached things through an entrepreneurial lens and it's my desire to pull this quality out of the people. When we sold our business to Starbucks, we had the great fortune to meet Howard Behar, who taught us about servant leadership. I hope (and certainly aspire!) to be a servant-leader.
How has your previous employment experience aided your tenure at MOD Pizza?
When we first started Seattle Coffee Company, Scott and I had both left our stable jobs and jumped in to the world of entrepreneurship – so exhilarating, yet terrifying at the same time. At that point, failure was not an option. And while the pressure can feel immense, it taught us how incredible things can be accomplished when you decide failure is off the table. Seeing your vision become a reality and then watching it grow beyond your wildest expectations is the best part of the entrepreneurial journey. And while we never planned to start another business, we have had many déjà vu moments with our growth of MOD.
What have the highlights and challenges been during your tenure at MOD Pizza?
Watching the purpose of our business come to life in such an authentic and organic way has been a huge highlight. The challenge now is ensuring the everyone who touches this business is aligned and inspired by our greater purpose.
What advice can you offer to women who want a career in your industry?
My advice to any budding entrepreneur is to make sure you care deeply about what you are doing, truly believe that what you are doing needs to be done and then surround yourself with amazing people that inspire you.
What is the most important lesson you've learned in your career to date?
Take time to enjoy the journey and never lose sight of the fact that it is the people you travel with that will make the journey worthwhile.
How do you maintain a work/life balance?
I consider myself very lucky because I work with my husband, so we have been able to strike a balance that works for our family. Luckily, our four boys are also really interested in, and can relate to, the business so we don't need to separate the two - our life is our work and vice versa. Finally, we can intertwine our personal and business values, allowing us to use the business to make a positive social impact. We do this through many ways, including progressive hiring, fair pay and giving back to the communities where we do business.
What do you think is the biggest issue for women in the workplace?
Figuring out how to strike the right balance at the right time - and finding the confidence to change course if it isn't working for you.
How has mentorship made a difference in your professional and personal life?
When I was just out of college, a family friend took the time to sit with me and discuss my future. She asked me all kinds of questions that I never would have asked myself. And it was not about my career path, or who I wanted to settle down with – rather, she questioned the impact that I intended to make. She introduced me to several non-profit organizations, and really influenced how I live my life today. I've never forgotten that, and am now starting to find the time to pay it forward and mentor other young women. This is definitely an area where I plan to invest more of my time in the future.
Which other female leaders do you admire and why?
Sheryl Sandberg. I was so inspired by her recent book (Option B: Facing Adversity, Building Resilience, and Finding Joy) in which she so openly shares her journey of recovery after the loss of her husband. Her willingness to reveal her struggles and growth publicly, is a wonderful example of true servant leadership, benefitting all in her sphere of influence.
Melinda Gates. I recently heard her speak to a group of middle school girls. Although she sits on a huge world stage, solving some of our biggest problems, she makes time to connect with younger people, knowing the importance of making small impacts along the way. She inspires me to remember that it is these small moments that can provide the seed for larger impacts.
Jean Thompson. A local friend who is also the CEO of Seattle Chocolates. At a time when her business is well-established, and she could be on auto-pilot, she instead is pushing herself to dig deeper to learn more about her product and her business - recently taking educational trips to far flung places to learn more. By constantly finding new ways to be challenged and grow, she ensures that her work continues to also be a passion project, which is something I admire greatly.
What do you want MOD Pizza to accomplish in the next year?
I hope we continue to engage and inspire as many people as possible, proving that together we can build a wildly successful business by putting people first.