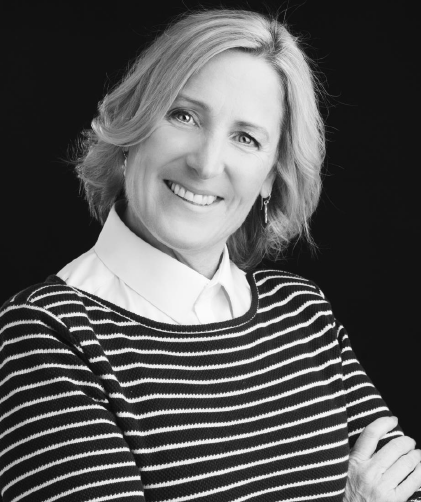 Beginning her career in the music industry, Anabel worked with Chrysalis/EMI and ZTT Records, culminating in the launch of her own DJ management agency. Anabel represented and produced international club tours. From there, she moved into high-profile fashion and press events, working on key launches for luxury brands such as Louis Vuitton and Perrier Jouet before wanting to take on the challenge of setting up her own world-class events company – Quintessentially Events. 
Now in its 11th year, Anabel's business has grown a team of 75+ and nine offices around the world, such as Azerbaijan, India, Qatar, South Africa and Singapore. They produce hundreds of events every year for individuals, couples, corporates and charities. Furthermore Quintessentially Events has raised more than £10m for charitable causes, alongside their pro bono time given to hosting events for charities such as Commando 999, supporting the Royal Marines.
How has your life experience made you the leader you are today?
I have always been a great appreciator. I value learning about all manner of things and believe in the pursuit of trying to be good at them. In a world of 'specialists' I think there is great merit in having a range of talents and simply 'having a go' at something regardless of whether you're an expert or not. My experiences to date have demonstrated to me that the opportunity to work is a great privilege, and with every role I am able to grow and find new importance and value. 
How has your previous employment experience aided your tenure at Quintessentially?
I had experience very early on in how to deal with demanding people – people whose requests were particularly nuanced – and I learned how to read people, how to engage with them, when to play up or down, and ultimately how to get them on side. I also learned to take risks, to accept failure, and to go for something 'just because', on the off chance that it would be utterly amazing if it actually happened. Along the way, I definitely dared to dream.
What have the highlights and challenges been during your tenure at Quintessentially?
Quintessentially has been so rewarding, in so many varied ways. It's given me the opportunity to work in some of the world's most extraordinary locations with such a diverse cross-section of brilliant talents and personalities. Experiences include our first marathon in Botswana, the wedding in Catherine Palace, the recent 26 city simultaneous live stream, Omega House at London & Rio Olympics, as well as helping to raise over £10m for charitable causes. Finding exceptional people who want to go the extra mile is hard, especially in challenging locations and that's before you get to faulty supply chains, inclement weather and differing ideas or cultural nuances that need to be managed in order to protect our brand and level of customer service across the world.
What advice can you offer to women who want a career in your industry?
Regardless of gender, relationships are key to this industry and it is just as important as the work, so be aware that you have to manage both reaction and response. In addition, because success comes in many forms, try to appreciate the small things whilst you focus on the big; this is particularly true for women, who can (in my experience) get caught up in creating such perfection that they forget to enjoy the job they're doing.  
What is the most important lesson you've learned in your career to date?
That nothing comes easily and there are no guarantees, you can only really expect to get out what you put in - how much are you prepared to put in?  Good things do come around but not necessarily when they should so make sure that you keep your sense of humour in the face of abject failure and disaster, sometimes it's just your turn.
How do you maintain a work/life balance?
I am conscious of having one, which is a start! But honestly, I have a great lust for life and really like not being at work so unless it needs me, I try not to need it.
What do you think is the biggest issue for women in the workplace?
Being taken seriously at senior management level, particularly after the post baby career hiatus, that is so often required in order to be there for your small ones. However, there are plenty of spot-on statistics to support how much more productive and enjoyable work places are when you have women making decisions at the top, so hopefully things are changing, slowly.
How has mentorship made a difference in your professional and personal life?
Undoubtedly! Goodness knows how many scrapes I would have got myself (further) into had I not been fortunate enough to have experienced counsel from both men and women.  I can be naturally impulsive and so even the process of talking things through patiently, as well as honestly and openly, has helped different outcomes appear.  There is always something you can learn from those who have gone before you and it's very rewarding passing on what you have learned.
Which other female leaders do you admire and why?
A lasting favourite is Anya Hindmarch, boss lady, global brand, mother, restless creative, champion of talents, sound moral compass and first class fun.  
Sandra Schembri, CEO of the House of St Barnabas, the world's first philanthropic member's club, who has quietly and methodically established a truly authentic gem of giving.
I also have great admiration too for women in legendary male bastion roles like Christine Lagarde (MD, IMF) and Janet Yellen (Chair, US Federal Reserve).
What do you want Quintessentially to accomplish in the next year?
Our expansion into the US is well underway and with it comes a wealth of opportunities and partnerships. We are bedding down our APAC operation with some game-changing new hires which is incredibly exciting. We also have lots of new digital products about to launch which seem to have been an age in the making so it's exciting seeing them finally come to fruition.  And then there's tomorrow…
Calling all HuffPost superfans!
Sign up for membership to become a founding member and help shape HuffPost's next chapter
This post was published on the now-closed HuffPost Contributor platform. Contributors control their own work and posted freely to our site. If you need to flag this entry as abusive,
send us an email
.