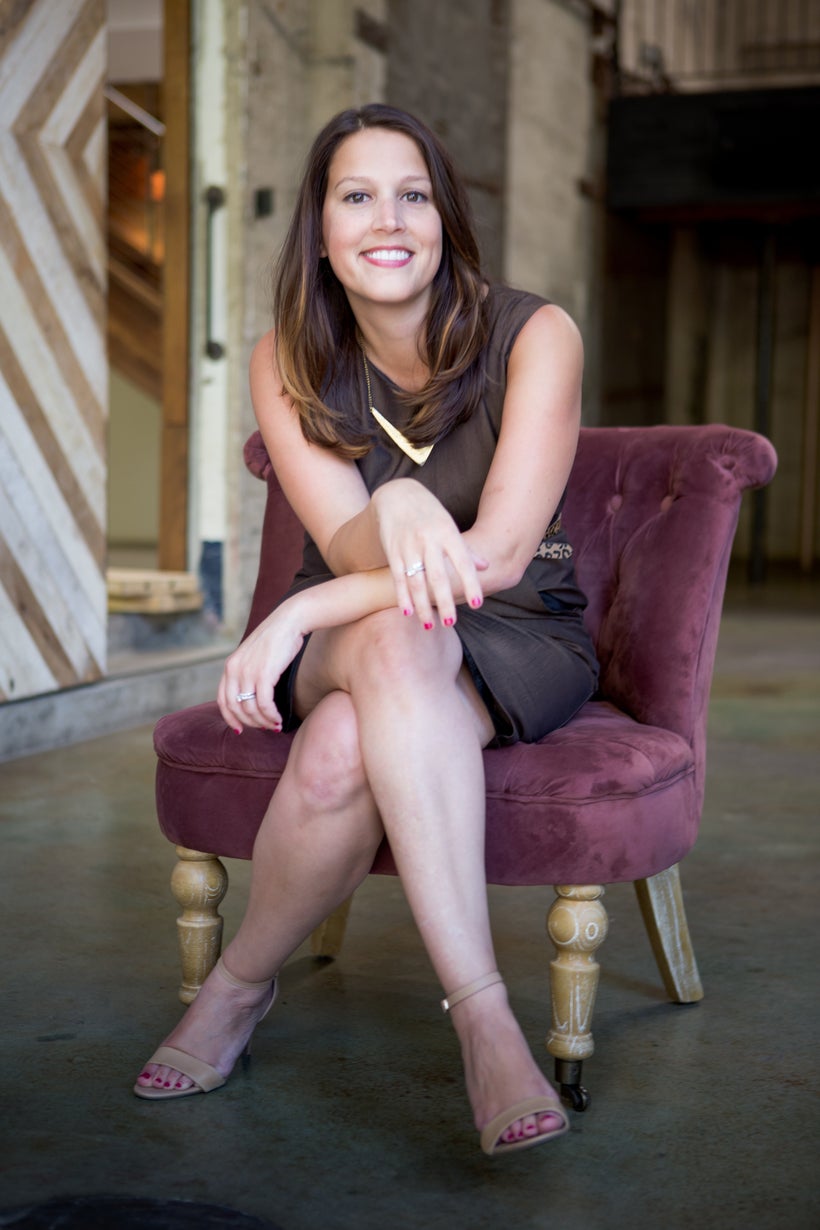 Angela Baker leads Qualcomm® Wireless Reach™, a strategic initiative that brings wireless technology to underserved communities globally.  Wireless Reach invests in projects that foster entrepreneurship, aid in public safety, enhance the delivery of health care, enrich teaching and learning and improve environmental sustainability.
Wireless Reach has 113 projects in 46 countries. In her role, Baker directs a global team that manages mobile broadband projects which make innovative uses of Qualcomm technology for social good and provides opportunities to empower individuals across all socioeconomic classes.  Baker has a passion for building programs to accelerate women's ownership of mobile phones, helping to provide life-changing services such as access to health information, education and financial inclusion for women in emerging regions.
Baker is also working to build a healthy pipeline of girls and women in science, technology, engineering and math (STEM) careers through the Women Enhancing Technology (WeTech) program. Program efforts include a STEM summer camp for rising 6th, 7th and 8th grade girls in San Diego and educational and mentorship activities for female adolescents and college students in India and the U.S.
Previously, she served as an advisor to Secretary Hillary Clinton in the Office of Innovation at the United States Department of State, where she worked on foreign policy goals connected to the 21st Century Statecraft agenda through bilateral and multilateral engagement with strategic partners on technology and development issues.  Specifically, she was part of a team that designed and implemented "Techcamp" – an ongoing program that connects civil society organizations across the globe with new and emerging technology resources to solve real world challenges and build digital capacity in over 30 countries.
Prior to working in the Obama Administration, Baker worked for an international advocacy firm in Seattle, WA, where she helped create nongovernmental organizations focused on helping those in need.  She has a Master's Degree in International Conflict Analysis and Resolution from George Mason University and sits on the board of Running Start, an organization that works to bring more young women to politics and leadership roles.
Baker is an accomplished speaker and a frequent presenter at national and international conferences on women in technology and mobile education. Her recent speaking engagements include the U.S. Chamber of Commerce Foundation's International Women's Day Forum, Cambridge Wireless's 2014 Future of Wireless International Conference and the Clinton Global Initiative's 2014 Mid-Year Meeting on Women and STEM. In 2015, she spoke at the U.S. Chamber of Commerce Foundation's International Women's Day Summit, and the 7th Annual Global Corporate Social Responsibility Summit and to Paris, where she presented on women and education at UNESCO's Mobile Learning Week.
How has your life experience made you the leader you are today?
I have a passion for international affairs, from politics to development. I've lived abroad in both Europe and the Middle East and always welcome the chance to explore and learn from other cultures. My professional background has been primarily in politics and government, and I've often worked for strong women who are out fighting for underserved communities. I'm happy to have found a company where I can blend all of these passions and experiences into my work every day.
How has your previous employment experience aided your tenure at Qualcomm Wireless Reach?
Working at the U.S. State Department in the Office of Innovation and Technology was a great eye opener to see how other countries leverage technology in communities and business. One area I focused on was looking at innovative applications being used by entrepreneurs and local organizations to help make increase their effectiveness and efficiency. At Qualcomm Wireless Reach, we pride ourselves on working with local partners and helping them find solutions to the challenges they are facing, rather than telling them what we think they need. I believe that this approach offers the best path to success – for everyone involved.
What have the highlights and challenges been during your tenure at Wireless Reach?
A major highlight has been working across the globe to empower people through mobile technology. Access to information is a very powerful thing, and helping a child, a woman or a fisherman gain resources that will help them grow their business or further their education is incredibly inspiring. One of the biggest challenges for us at Qualcomm is figuring out which programs to fund and which relationships to build. Mobile technology is a tool that can be far-reaching, and we have to prioritize strategically, while looking at where we can help local organizations have their biggest impact.
What advice can you offer to women who want a career in your industry?
Stand up for yourself and negotiate. You bring a lot to the table, and advocating for yourself will help you through your entire career.
What is the most important lesson you've learned in your career to date?
Ask questions. Whether it's the tech industry or a government agency, there are always people you can learn from if you choose to listen.
How do you maintain a work/life balance?
I'm not sure anyone has a work/life balance; I think at times one is always favored over the other. Having a global team and global programs means you could be working all of the time, but it's important to recognize that there is life outside of work. Taking time for yourself is always a good thing.
What do you think is the biggest issue for women in the workplace?
One of the biggest issues for women today is advancing to positions of leadership. The lack of senior female leadership is, I believe, hurting organizations as a whole. The demographics at the top often look different than the workplace as a whole. This has an impact on everyone, but specifically on women who lack mentors or sponsors, or who may feel like they are unqualified to take on larger roles.
How has mentorship made a difference in your professional and personal life?
I am very lucky to have worked for both men and women in my career who have supported, encouraged and believed in me. Having people with whom to discuss ideas or challenge you, be it personally or professionally is important, as there is always an angle you might not be seeing.
Which other female leaders do you admire and why?
I've worked for some amazing women, including Governor Jennifer Granholm and Secretary Hillary Clinton. Both of those leaders were very passionate about their work and that permeated down through the entire organization. I also work with Running Start, founded by Susannah Wellford, which is focused on building leadership and political skills for young girls. I'm always amazed by people who start their own thing, especially when there is a social impact piece, and Susannah is doing great things in this space. Lastly, in my work, I travel often and meet women from all over the world who have truly amazing stories. They constantly inspire me.
What do you want Wireless Reach to accomplish in the next year?
I want Wireless Reach to continue to grow and work with organizations that use mobile and other advanced wireless technologies, including drones and wearables, for social and economic impact in every corner of the world.
REAL LIFE. REAL NEWS. REAL VOICES.
Help us tell more of the stories that matter from voices that too often remain unheard.
This post was published on the now-closed HuffPost Contributor platform. Contributors control their own work and posted freely to our site. If you need to flag this entry as abusive,
send us an email
.