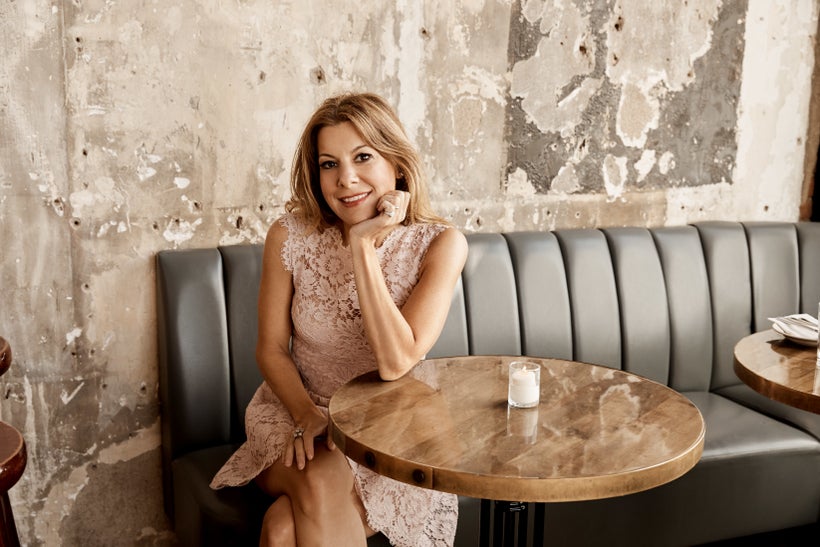 Arielle Tepper Madover is a lifelong New Yorker, Broadway producer, philanthropist, mother, and consummate New York City insider, who has always had her finger on the pulse of the city's vast cultural offerings, dining, nightlife, hospitality and family activities.
A natural-born planner, Arielle launched What Should We Do?! in 2016, a personalized planning, recommendation and booking service for New Yorkers and visitors, to help make the city's dizzying array of cultural and entertainment riches accessible and easy to enjoy to the fullest.
Prior to the launch of What Should We Do?! Arielle was widely recognized for her producing credits. She is currently the Board Chair at The Public Theater in New York City as well as a Tony Award winning Theater & Film Producer.  In 1998, she created ATM Productions as a theatrical production company to develop and produce plays and musicals on and off Broadway, in London, regionally and on tour. Arielle's producing credits include the film Genius and many acclaimed Broadway and Off-Broadway credits including Les Liaisons Dangereuses, The Elephant Man, Lucky Guy, I'll Eat You Last: A Chat with Sue Mengers, Annie, Red, Hair, Hamlet, Frost/Nixon, Monty Python's Spamalot, and A Raisin in the Sun.
In 2005, Arielle formed The Living Room for Artists, a not for profit 501(c)(3) organization, to sustain and support the Summer Play Festival (SPF) for emerging writers, which was first presented in 2004.  SPF formed an alliance with The Public Theater and the Donmar Warehouse through its creation of the Playwright Residency Program.
After graduating from Syracuse University and joining the University's Board of Trustees, Arielle created The Tepper Center for Careers in Theater, which through The Tepper Semester in New York provides opportunities for college seniors to develop specific strategies for pursuing their career goals in the entertainment industry. Likewise, in 2005 she initiated a theater program for kindergarten through third graders at The Dalton School.
Arielle is on the Board of Governors for The Broadway League and The Board of the Janice and Philip Levin Foundation. She is an Emeritus member of the Syracuse University Board of Trustees and a past Board member of The Dalton School.  Arielle is also a member of the Juilliard Drama Council, has been listed in Crain's New York Business' "40 under 40," and was recognized as one of Cosmopolitan's "Fun Fearless Females."
How has your life experience made you the leader you are today?
I am an only child and my mother became ill when I was 14 years old.  She was sick for 4 1/2 years before she passed away and it was mostly just the two of us the entire time. She was my priority. Our relationship changed to where I was the parent. I went to school, took care of our home and her, especially as the years went on. The experience of watching a parent go through a terrible illness and eventually lose the fight forces you to grow up very fast. It made me fully responsible for another person's life at the time when I was supposed to be starting to figure out who I was. There is no question that this experience made me the person that I am today. 
How has your previous employment experience aided your tenure at What Should We Do? 
I started interning in Off Broadway professional theater when I was 18 years old, had 4 internships in NYC and 1 in London before I produced my first Broadway show at 25 years old. By the time I started producing I felt as if I had tremendous knowledge about the way theater works, even though I didn't have any experience as a producer, because I had worked in offices where as the "Filer" I had the opportunity to read every contract, every budget, ever piece of advertising, marketing and press for every show that I worked on. Those internships taught me how to produce, years of producing and doing it, is what made me a good producer. I realized, especially as technology became more prevalent, that every show is like a start up. First you have to have an idea, raise money, get a theater, create a website and social media pages, etc. A few years ago people realized that if they cast an actor who had a big social media following that would help sell tickets. It seems obvious now, but back then it was all new. In doing this work in my producing career, What Should We Do?! was the obvious next step.
What have the highlights and challenges been during your tenure at What Should We Do?
Everyday is a highlight and a challenge.  There are moments when I quit (in my mind) and I think I have hit the lowest of the low only to realize (or have my husband point out to me a few hours later) that not only did I sort out the problem, but made something wonderful happen in the process of finding a solution.
What advice can you offer to women who want a career in your industry? 
Work hard, stay focused on what you want and never give up.  You can do anything you put your mind to.
What is the most important lesson you've learned in your career to date?
To always trust my own instincts. It is kind of like parenting- A mother always knows their child best.
How do you maintain a work/life balance?
Maintaining a work/life balance is tough to do at times but I am really fortunate that I can make my own schedule.  I take my three kids to school everyday and I try to pick each of the younger ones up once a week.  I also try to be home for dinner and/or bedtime between 3 - 4 times per week. I schedule calls and respond to emails when they are in after school classes because I find that those 20 minutes at pick up and at night for an hour or two before bed is when they open up the most about what's going on in their lives.  The juggling can be a challenge but it is so worth it in the end.
What do you think is the biggest issue for women in the workplace? This is a complicated question, especially in the environment we are currently living in.  I have been very fortunate throughout my career as I have always felt quite comfortable in the workplace but I can imagine that, depending on the situation and one's place of employment, feeling comfortable can be at times something that might be hard to come by. 
How has mentorship made a difference in your professional and personal life? 
There are several people who I have looked up to for guidance throughout my professional and personal life.  There isn't one specific person who has made an impact....for me it was more of a village. I watch other people move throughout their careers, the choices they make. I read biographies constantly to learn from other successes and failures and most importantly to help me sort out my own choices. If I admire someone then why and if I don't that is even as important. I think that helps with confidence using other peoples mistakes so you don't have to make them also. 
Which other female leaders do you admire and why?
I have several female leaders, who are also great friends that I very much admire.  Three of them the really stand out include:
1.Pat Fili-Krushel who is the Vice Chair of the Public Theater of New York.  We work together very closely and she has taught me so much about running an organization.  She is also a very supportive friend and wonderful mom. 
2. Alex Wallace who I met through a mutual friend a few years ago.  She has an incredible career, now at Yahoo Digital after being in network news her entire adult life.  She changed course, takes chances and wants to learn and be challenged everyday.  She is a great mother and friend.  
3.Julie Rice, the co- founder of Soul Cycle who just took on a major role at We Work.  I think she is an incredible person, not only a very accomplished business woman and she is a wonderful mother..... The list can go on and on....
What do you want What Should We Do to accomplish in the next year? 
My dream would be for everyone in NYC (and those traveling to NYC) to know who we are and what we do.  I also hope that they use our service to make their lives more fun, interesting and efficient.  
Calling all HuffPost superfans!
Sign up for membership to become a founding member and help shape HuffPost's next chapter
This post was published on the now-closed HuffPost Contributor platform. Contributors control their own work and posted freely to our site. If you need to flag this entry as abusive,
send us an email
.