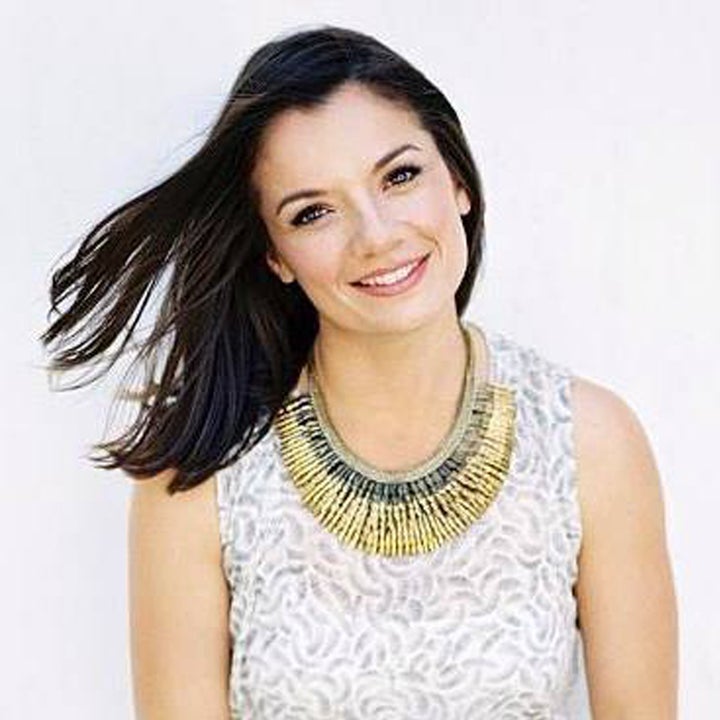 Beth Helmstetter is a top destination wedding planner in the country as recognized by Harper's Bazaar, Travel & Leisure, Martha Stewart Weddings and more. She's the CEO and Principle Event Designer of Beth Helmstetter Events, a boutique event company specializing in intimate and approachable events throughout the world, and the Founder of The Good Beginning, an online charitable donation registry where couples can start their marriage with the ritual of giving back.
How has your life experience made you the leader you are today? I started my professional career fundraising in the nonprofit sector after graduating from college with an MBA in nonprofit administration. I spent years fundraising for special events and worked part time planning weddings. Once I saw that weddings incorporated so many things I admired about being able to collaborate creatively, things were a natural progression into my later role as a dedicated planner at the Grand Wailea Resort on the island of Maui. In 2007, I started Beth Helmstetter Events - we are a full service event design and planning studio specializing in creating weddings, social events and corporate celebrations all over the world. In early 2016, I founded The Good Beginning, which has let me marry my experience in weddings with my personal mission for philanthropy, while providing an outlet to support worthy causes in a way that is accessible and effective.
How has your experience building Beth Helmstetter Events aided the success of The Good Beginning? In 10 years since founding Beth Helmstetter Events, myself and the team have traveled around the globe from Bali to Paris to Korea, Philippines, Central America and of course, throughout the United States. Working with a diverse range of clients, I knew that an effective online charity platform needed to be scalable, highly-functional and aesthetically pleasing. Couples needed to be able to integrate it with their wedding website and share with guests just as they would a traditional online registry. The clean and stylish interface invites visitors to browse their profile, learn more about various causes, and contribute easily.
What have the highlights and challenges been during your career, specifically starting The Good Beginning?
In the beginning of Beth Helmstetter Events, I didn't know what I didn't know and I learned the hard way (and sometimes still do) in almost all areas. The first handful of years were spent reacting to the variety of growing pains most new business owners experience, but in my own way. With tireless work came burnout and imbalance. About 4 years in, I invested in industry education and brought on a business manager to mentor me through creating a business model that worked for the future I had in mind. It's made all the difference in the growth and success of my business and as I consider new revenue streams and paths for my business, my first thought is not, "Okay, let's do it", it's more intentional. I now think "Okay, I think we should do this, but what's it look like? How will everything get done? How does it impact the company if it fails? How does it impact the company if we succeed?"
When I wanted to start The Good Beginning, I knew our current team at Beth Helmstetter Events just didn't have the bandwidth to commit to developing something like this. I knew I wanted to do it. I knew we were going to do it. Thankfully, because of the years I spent challenging myself during the early years of Beth Helmstetter Events, I knew this venture demanded an intentional and smart design and management approach. Of course there are still moments and things that come up that I didn't anticipate, but for the most part, preemptively thinking through where I wanted to take the business has helped the first year go smoother than I could have ever hoped for.
What advice can you offer to women who want a career in your industry?
Design the vision you have for your life in conjunction or even before with designing your business. Don't forget one of the main reasons to have your own business is to have greater control over your time, your purpose and ultimately your life. When I started my business, I just focused on getting the business and I didn't think about what that meant for the rest of my life. Fast forward a couple years and I was working 80 hours a week, neglecting my relationships and health and I really didn't know why. Once I remembered owning a business was supposed to give me control over my life and not control my life, I was able to rebuild my business model to match the lifestyle I wanted. This change in perspective guides everything from the number of clients I take on each year, the amount I charge per client and my plan for growing and sustaining Beth Helmstetter Events for the next few years.
What is the most important lesson you've learned in your career to date?
Your career is just one piece of your life. And while you should give it 100%, you should also allow yourself to fully enjoy the other parts of your life as well.
How do you maintain a work/life balance?
When I work, I work hard. When I'm not working, I'm not working. There's no gray area. I leave the office every night at 6pm to ensure I have time to workout, have dinner with friends & family, etc. I don't work with clients on the weekends unless we have an event. I don't check emails on the weekends unless I know of a looming deadline and I do not use my cell phone for business in any way. Clients and vendors reach me at the office or via email and it's answered during standard work hours unless scheduled in advance. I put in a 9 to 10 hour work day every day and I decided long ago that if I spent those hours being productive, that is all one could expect of me.
What do you think is the biggest issue for women in the workplace?
Because the wedding industry is one of the few industries where women experience higher pay and more opportunities than men, my perspective in this area is likely to be skewed. That said, I think the biggest issue for women is the idea that they have to be something other than who they are naturally are or want to be, to be considered successful.
How has mentorship made a difference in your professional and personal life?
Having a mentor gave me confidence in taking almost every step of growth in my business. My mentor reminds me when I need to raise my prices, when I'm doing too much or not doing enough. She also pushes me to consider other avenues of growth within the business - like how to hire, manage and ultimately trust employees with your business. In addition, when there's questions or stressors that only another wedding professional would understand, she's there to let me vent, clear my head and give me a fresh perspective.
Which other female leaders do you admire and why?
Hillary Kerr and Katherine Power of Clique Media Group have taken blogging about topics that are traditionally labeled "girly" and transformed them into a powerful and impactful narrative that inspires and motivates their community to embrace the self-made leader. That type of proactive approach to leadership is essential for the next generation of entrepreneurs and creative professionals.
What do you want to accomplish in the next year? In the first year since its launch, The Good Beginning's couples are projected to contribute over $250,000 to worthy causes around the world - each registry averaging between $5,000 and $8,000 that may have otherwise been spent on espresso makers and sheet sets. We continue to add many new organizations to our charity directory, as initiated by the couples themselves. We only hope that engagement grows and that we are able to continue helping connect couples with meaningful causes.
Popular in the Community