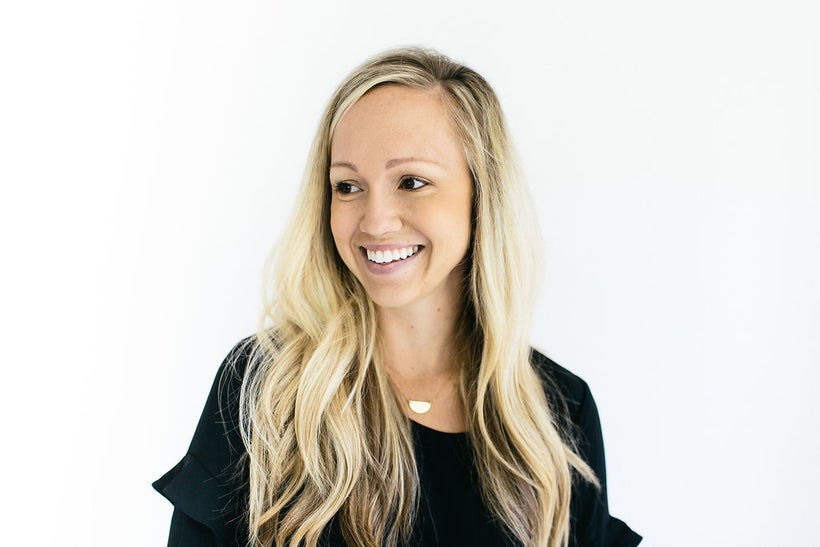 Bethany McDaniel founded Primally Pure in 2015 out of her passion to share the natural skincare solutions she discovered with others.
As a teenager, Bethany struggled with various skin sensitivities. She tried a variety of creams and prescription medications, but nothing gave her lasting results. In the midst of her skin struggles, Bethany's family spontaneously started an organic livestock farm called Primal Pastures. Her family's journey opened her eyes to a new way of living and caring for the body naturally.
This lifestyle inspired Bethany to switch to all-natural personal care products.  After purging her bathroom cabinets of toxic, conventional skincare products, Bethany began formulating her own replacements with real, recognizable ingredients.  Much to her surprise, the products she made actually worked better than the dozens she had tried in the past.
Bethany began selling her formulations on the Primal Pastures website and was overwhelmed by the positive response from customers. Her home was quickly overrun with coconut oil, glass jars/bottles and shipping boxes, causing her to move the business into an office/warehouse space just a year later.
Today, Primally Pure continues to grow at a rapid pace and Bethany remains passionate about providing customers with all-natural and non-toxic skincare products that support radiant skin, a healthy body and a happy self.
How has your life experience made you the leader you are today? Leading a team has been one of the biggest challenges of owning a business, and I'm still getting used to that role. I've always had the ability to think outside of the box and forge my own path, which is something that I think people are drawn to. Some of my past employment experiences made me super aware of how not to act towards employees, so I always try to remember how I felt in those positions and strive to encourage my team and make them feel valued. I never want anyone to feel like they don't matter or their positions don't matter. 
How has your previous employment experience aided your tenure at Primally Pure? My past job experiences taught me a lot about company culture - on very different ends of the spectrum. I worked at Trader Joe's in college and absolutely loved it. The leadership was solid and the staff was friendly and supportive of one another. On the flip side, I worked for a magazine as a staff writer shortly after graduating college and the environment was so toxic due to bad leadership. Even though I enjoyed the work I was doing, the atmosphere made the job extremely draining. I try to keep things fun and upbeat in our office/workspace at Primally Pure because I know how important it is to foster a positive company culture. 
What have the highlights and challenges been during your tenure at Primally Pure? Challenges: overcoming product/recipe development/packaging hurdles, growing a team, developing a consistent brand, putting all of the pieces together of production, shipping, marketing, etc. and making sure nothing falls through the cracks!  Highlights: moving the business out of my home and into a space of its own, reading positive reviews about our products, releasing new products (including a charcoal deodorant in the works!), witnessing the Primally Pure team grow into a loving and supportive family, and creating a better life for my own family.
What advice can you offer to women who want a career in your industry? In the clean beauty industry, you have to really want to help people and disrupt the current status quo in order to succeed. It's incredibly difficult to source and work with natural ingredients. They're much more expensive than ingredients made in a lab, and they're often inconsistent in texture, scent, etc. which has led to many moments of frustration for us and our production team. If your heart is in the right place and you believe in your mission, success is possible - but the path is anything but easy.
What is the most important lesson you've learned in your career to date? Nothing is ever as easy as it seems like it should be. With every new endeavor, there are always a ton of unseen hurdles to overcome and sometimes it seems like too much to handle. But the feeling when everything finally comes together (with a new product, website launch, project, etc.) is SO worth it.
How do you maintain a work/life balance? I'm not always the best with this, especially around this time of year as we gear up for the holidays. For me, balance isn't always an option and it's pretty difficult to turn it off and not think about work at times. My approach to balance is more of a seasonal one rather than daily. During the late summer, fall and early winter I'm full speed ahead with work. During the late winter, spring and early summer I try to get away and travel with my family as much as possible. I also take baths to de-stress year-round and remind myself that Primally Pure is bigger than just me at this point. I have an incredibly talented + capable team and a faith that grounds me + reminds me of what's most important in life. 
What do you think is the biggest issue for women in the workplace? I noticed this being an issue more in my past jobs than I do now, mostly in regards to pay. One of the things I love about being my own boss is that I'm in charge of my own destiny. No one is telling me what I can and can't do or deciding what I'm capable of - it's up to me whether I decide to make something of myself or let outside opinions get in the way or discourage me. 
How has mentorship made a difference in your professional and personal life? Mentorship has been huge for me. Owning a business can be isolating and for a long time I felt like no one understood my struggles. I've tried to surround myself with others who have businesses of their own and glean advice/wisdom from them which has helped me to feel less alone and be more confident as a leader. 
Which other female leaders do you admire and why? Joanna Gaines for her ability to build such an incredibly successful and diverse business while still staying true to her values. 
What do you want Primally Pure to accomplish in the next year? In the next year, I'd love to see Primally Pure become even more of a household name, while also building out our team's dream office space and opening a concept spa in Southern California. 
Calling all HuffPost superfans!
Sign up for membership to become a founding member and help shape HuffPost's next chapter
This post was published on the now-closed HuffPost Contributor platform. Contributors control their own work and posted freely to our site. If you need to flag this entry as abusive,
send us an email
.