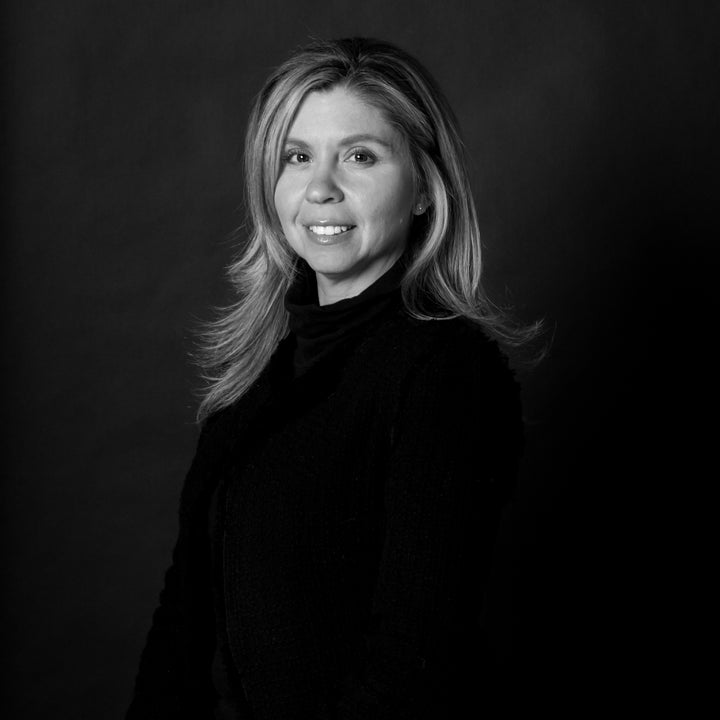 A retail veteran, with over 20 years of experience in the fashion industry, Cheryl Kaplan began her career in the buying department at Filene's and Levi's. There, she honed her skills in merchandising, assortment planning, analysis.
In 1999, Cheryl joined Nickelodeon-backed start-up Red Rocket as Merchandise Manager where she managed the strategy, sourcing, site content and online merchandising for toys, apparel, accessories, giftware, music, movies and books. At Red Rocket, she pioneered the movement for commercial brands to embrace the digital marketplace and create online experiences to match changing consumer behavior.
The following year she was introduced to Ben Fischman at Smart Bargains where she initially joined as a Buyer and eventually became the VP of Customer Experience. For the next seven years, Cheryl oversaw the brand's creative, user experience, production, and merchandise programming.
It was in 2007, Cheryl took on the role of EVP and Chief Member Advocate of Rue La La. Cheryl worked closely with Ben Fischman to develop the overall brand strategy and creative experience. For over six years, she was charged with implementing a seamless customer experience, including merchandising, programming, product, mobile, customer service, brand and creative.
Following the sale of Rue La La, Cheryl once again joined Ben Fischman to launch M.Gemi, a brand reinventing the luxury market by bringing the highest quality, hand crafted, Italian made footwear directly to consumers at uncommon prices. As President of M.Gemi, Cheryl oversees creative and brand management, technology, client experience, merchandising, planning and programming. Under her stewardship. M.Gemi has seen rapid growth, swiftly moving to the forefront of the new luxury market and setting a new standard for the direct to consumer movement.
Cheryl, a former New Yorker, currently resides in Boston with her husband, her twin boys and her Labradoodle.
How has your life experience made you the leader you are today?
Being a mom has had a huge impact on the leader I am today. I have 14 year old twin boys who have taught me a lot: how to both listen well and also rely on EQ to identify the all-important nonverbal cues; how to motivate people with different skill sets and interests; how to create cohesion and compromise between two parties with conflicting priorities; how to instill the sense that anything is possible and with that, develop drive and perseverance. The combination of my 20+ years of professional experience mixed with the real life challenges (and loves) of being a busy mom create the blend that I am.
I also credit my love of sports for first developing my focus on teamwork and loyalty: I first started playing tennis in high school and quickly found that I preferred playing doubles; I liked the synergy that's required to create a strong team. You have to learn your partner's strengths and weaknesses so you can truly support one another. You have to learn how they move and anticipate their decisions, in order to be successful--and you can only do that if you stick with the same partner; I played with the same partner all throughout high school. Likewise, I've worked with some of my current colleagues for over 15 years. It's the synergy we've created over the years that allows us to be successful.
And it's worth noting, that as a die-hard Yankees fan living in Massachusetts (and living in a house with two Red Sox fans) my sense of team loyalty has been tested through and through.
How has your previous employment experience aided your tenure at M.Gemi?
There are lessons that I have learned from each of the different roles I have had throughout my career. I have learned both what to do and what not to do along the way, but in the end it's those timeless truisms that lead to both individual and collective success: Making mistakes is fine but it is the recovery that matters most. Never be or think you are the smartest person in the room: learn and surround yourself with smart, talented people who have wildly different skill sets. Abide by the critical golden rule - treat others as you would want to be treated and regrets will be nominal, successes plentiful.
I've been at both big and small companies, and many times have grown small companies to be big companies, and the most important thing at any stage or size, is to keep the entrepreneurial spirit alive, to make sure individuals or teams do not become too siloued. It can be hard to operationalize that, but I've found always adding someone completely separate from a project to both the initial brainstorm and final review helps ensure we maintain a fresh perspective--and thoughtful outcome.
We have a few workplace tenets at M.Gemi - Ask. Decide. Own. Push. Share. "Share" has always resonated the most to me, as ultimately a team that is always sharing - sharing ideas, sharing feedback, sharing questions, etc. is one that is engaged, is passionate. And that's what it's all about: passionate people solving problems together, creatively. That, to me, is what's thrilling about going to work every day.
What have the highlights and challenges been during your tenure at M.Gemi?
One of the biggest challenges in starting M.Gemi was that I don't speak Italian! At first that was a hurdle and a little overwhelming. Now, I find creative ways to make it work: a few key terms, hand gestures, animated facial expressions and total enthusiasm for shoes gets me 80% there.
As far as highlights, I think what has been most rewarding is seeing how truly engaged our customers are. They are incredibly invested in the brand and are always eager to provide both positive and critical feedback. And for me, constantly hearing that unfiltered feedback is crucial: I spend as much time in our store, with our clients, as I can. I've also moved my desk directly next to the customer service team so I stay in that feedback loop, every day. I don't want to be in some executive wing that's physically or mentally disconnected from our clients: They're the heart and soul of M.Gemi, so I make it a point to be present where those arteries intersect. Our strong customer loyalty is the biggest reason for the brand's rapid success over the past two years.
What advice can you offer to women who want a career in your industry?
Find other women to help mentor you, both inside and outside of the workplace. Find your own style. Know that what works for one person is not necessarily what will work for others. Hone all skills and make sure you are well-rounded. Finally, don't worry too much about your title or salary at any given point in time; instead think about the longer-term, big picture.
But most of all, for both men and women, I'd say the key to success is finding a place, position, and peers who keep you learning. There was a period in my professional life, where I was changing jobs every two years, as I kept landing in places where the landscape didn't allow for a lot of cross-pollination between teams which left me wanting to learn more. But that all changed when I met Ben in 2000 and joined the team. I can safely say I've been learning something every day - both from Ben as well as the entire team we built together at SmartBargains, Rue La La and M.Gemi - for going on 15 years straight! And that's in large part due to the collaborative culture we try to foster.
What is the most important lesson you've learned in your career to date?
It is important to have a strategy and to communicate that strategy for all to understand. It is also ok (and critical) to adjust early and swiftly as needed by the business. Make sure your team is involved with coming up with the strategy. Not only is it essential to welcome ideas from all perspectives (as no one person has all the answers) but contributing to the vision will make the team more dedicated to its execution.
How do you maintain a work/life balance?
I have a long commute: 95 minutes each way, and I make sure to use that time very, very wisely. To take advantage of every minute, I schedule 5-7 calls for each leg - Italy in the morning, New York in the evening - so that when I'm home I can be fully present with my family. My family is critical to me. I do not miss important milestones and ensure that my family knows that I am always available to them. My best advice is to be all in at all times - when you are working devote your attention to that completely and when you are home do the same.
How has mentorship made a difference in your professional and personal life?
My mentors are women who I have met all along my career that I admire for their strength and their ability to manage it all. I have strong leaders in business with Ben and Ted but look to the outside to find additional mentorship. Women who have been there, done that and then some!
Which other female leaders do you admire and why?
While she may not be as high profile as those on the Ted Talk circuit, I'm constantly inspired by Norina, a grandmother of two who owns and operates our loafer workshop in Tuscany, after inheriting it from her father over thirty years ago. Not only has she continued the 60-some-odd-year tradition of her family-owned workshop, she's thoroughly uncompromising on quality. She employs twelve women, the majority of whom actually hand sew the mocs at home. Working with Norina truly feels like doing business with friends and family; her husband and son work alongside her and usually when we visit she has something from the nearby gardens; last time we visited, she tucked freshly picked pears in our bags to snack on. Caring passionately about product, caring passionately about people: those are the qualities of a great leader.
What do you want M.Gemi to accomplish in the next year?
While we've grown quickly, as we come up on our second anniversary it's important that we continue to think of ourselves as a start-up. When you operate with that approach, you tend to act with more curiosity, to be more eager to take on creative risks, to be more daring, to innovate more. We're constantly improving and innovating upon our customer experiences both online and at our NYC pop-up in SoHo. Our customers are incredibly engaged, both online and in-store, and the pop-up has been a wonderful opportunity to learn even more from our shoppers. We look forward to continuing to build on those lasting relationships throughout throughout the next year and to further develop the convergence of physical and digital retail.
Popular in the Community