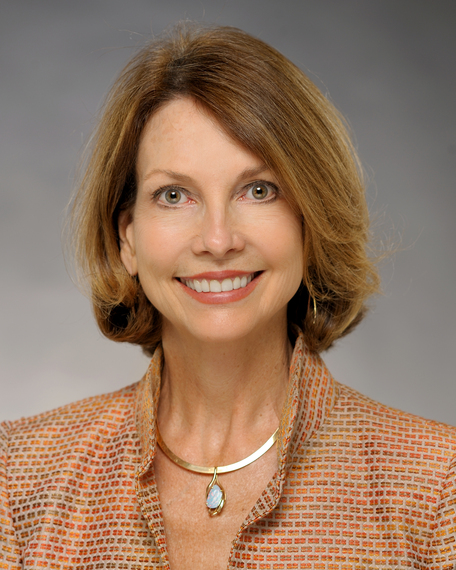 Cindy Ehnes, Executive Vice President, is an attorney licensed in California and Colorado who served as Gov. Schwarzenegger's Director of the CA Department of Managed Health Care for seven years.
As Director, overseeing health insurance services for 21 million Californians, Cindy regulated the operations, clinical and financial performance for 105 health plans and 220 delegated medical groups. She launched the quality improvement program, the Right Care Initiative, involving 10 health plans and more than 50 delegated medical groups and IPAs, a ten-year program focused on improving HEDIS scores for several million HMO enrollees.
She also provided leadership to the California Quality Care Collaborative, leading initiatives to improve standards of care and EMR adoption for medical groups in the Inland Empire. As a 12-year board member of the Integrated Healthcare Association, Cindy has assisted in developing pay-for-performance programs and total cost of care measurement for California Medicaid managed care organizations.
In her role in consulting, Cindy brings her deep expertise in "what works and what doesn't work" in regulatory, financial, risk contracting and operational mechanics to health plans and delegated providers. Cindy also provides interim health plan CEO capabilities, executive coaching, compliance reviews, as well as strategic consulting for health plans and medical groups.
How has your life experience made you the leader you are today?
I became disabled and developed PTSD as a young woman and had to focus relentlessly on overcoming many physical, emotional and financial obstacles to a happy life. I encountered naked discrimination that made me dig deep into my core and hardened my determination to make a difference for others without my blessings. My leadership has focused on exhorting my young team to discover what they are passionate about, and to work from that core as a daily discipline. When you know where you stand, other life and work decisions flow from there more easily.
How has your previous employment experience aided your tenure at COPE?
As a long-serving Director of the Department of Managed Health Care for California, I gained a deep understanding of the challenges many lower socio-economic Californians face in accessing convenient, high quality care. Since the mission of COPE Health Solutions originated in serving homeless youth and still focuses on improving care for safety net health systems, It has provided a rich opportunity to work in harmony with my values.
What have the highlights and challenges been during your tenure at COPE?
The highlights have included working with an incredibly intelligent team that has each other's backs. What a daily joy to work in that zone of safety as I lead our Health Scholars' programs that create training and mentoring opportunities for young people in their communities' health systems. Challenges include growing these incredible health workforce pipeline programs in health systems throughout the country, to bring rich opportunity to our diverse and disconnected youth.
What advice can you offer to women who want a career in your industry?
'Having it all' requires not having everything at the same time. You cannot simultaneously compare yourself to The Most Successful Businessman; The Gorgeous Sex Symbol; The Field Trip, Cookie-Baking Mommy and expect to have a good self-image. 80% in each of these categories as a running average is pretty darn good.
What is the most important lesson you've learned in your career to date?
Be nice to people on the way up, because you may be meeting them on the way down.
How do you maintain a work/life balance?
I start with the understanding that if I don't rest and recover, my energy and effectiveness starts at a low ebb the next day. I give myself permission to have a life that contains friends, family, love and the outdoors. I try to enforce that with my team, particularly on weekends, so that they aren't experiencing every email as urgent and feel able to unplug.
What do you think is the biggest issue for women in the workplace?
Much of the team at COPE Health Solutions consists of high-performing young people who may have unreasonable expectations about how life and career will unfold in harmonic convergence. Success doesn't have to all happen in one year.
How has mentorship made a difference in your professional and personal life?
For me, the lack of female mentors in the '80's as I began my career propelled my desire to play that role with intention. I hope that I have been true to that mission for every young person that has crossed my path.
Which other female leaders do you admire and why?
I am a major fan of Angela Merkel, Chancellor of Germany, for her intellect, her morality, her fearlessness and her ability to deliver a 45 minute rapid-fire speech without notes. Malala Yousafzai, children's and women rights leader, scarred and marked by the Taliban, lives one of the bravest and deeply moral lives of anyone alive today.
What do you want COPE to accomplish in the next year?
COPE Health Solutions is enjoying the mixed blessing of tremendous growth in business and in staff. This next year will require focus on recruiting, training and taking IT and operational systems built for small numbers to a much larger scale. Good strategic planning, resourcing and solid execution are incredibly important cornerstone accomplishments
Calling all HuffPost superfans!
Sign up for membership to become a founding member and help shape HuffPost's next chapter