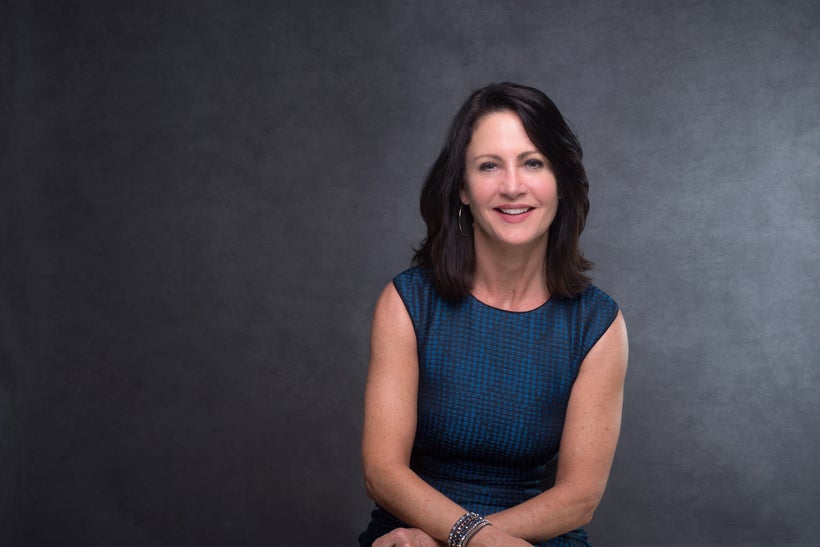 Cindy Riccio is the president and founder of CRC Inc., a PR and digital marketing agency. After a longstanding career with a range of experience developing and executing award-winning public relations programs for leading Fortune 500 companies and PR agencies, Cindy opened the doors to CRC, offering marketers a collaborative culture and viable alternative to an in-house communications department. The agency provides influencer marketing, social media curation and media placements forged from longstanding relationships with key media stakeholders that drive results for their business.
For more than ten years, CRC has used the magic of storytelling to spread the word and spark conversations so consumers learn to love their clients' brands. Leveraging the latest communications technology and digital tools to help spread brand stories, clients include a host of home goods, apparel/accessories, beauty and food/beverage companies.
A graduate of New York University with a B.A. degree in journalism and communications and a special concentration in public relations, Cindy is a member of the Public Relations Society of America, Women in Communications, Advertising Women of New York, The Fashion Group International and Cosmetic Executive Women.
How has your life experience made you the leader you are today?
My parent's wisdom is at the core of my leadership values. As the founder and hands-on leader of CRC, my mother raised me to be independent and confident. She encouraged me to take risks and to trust my insights and abilities. When I was young, my father's premature death made me wise beyond my years and fostered a conventional wisdom that most people don't develop in a lifetime.
How has your previous employment experience aided your tenure at CRC?
My first big agency job at Saatchi & Saatchi's PR division, The Rowland Company, taught me the basic principles of communication and client service with Fortune 500 companies and that quality over quantity wins; what gets measured gets managed.
Shifting from a PR agency to leading public relations for Hanesbrands, I grew my business acumen and brand management skills through collaborating with top leaders and marketers. That experience along with my shift to opening my own PR agency, led to Hanes Hosiery being CRC's first client…and ten years later, our most tenured client.
What have the highlights and challenges been during your tenure at CRC?
There have been so many highlights. Launching Kenneth Cole's smartwatch and beating Apple to market at Baselworld enabled my agency to win our first Stevie Award. Throwing a Puppy Shower with influencer Lo Bosworth for our I and Love and You petcare client, dressing Jason Derula in Ted Baker watches and partnering with highly talented dance performers from the Complexions Dance Troup to ignite movement for the Hanes Hosiery brand.
On the challenge side of the equation, when you are a small business owner you encounter a number of hurdles and hiccups. From a business management perspective, there is recruiting best in class talent and managing staff turnover, providing employees with a competitive benefits package as well as forecasting, being paid on time, clients who are acquired or file for bankruptcy and managing cash flow. In the area of communications, the challenges are keeping up with the pace of an ever-evolving media landscape, the influence of influencers and the changing retail climate with the shift to more aggressive e-commerce strategies to drive sales in the digital age.
What advice can you offer to women who want a career in your industry?
I would tell them that you have to have tenacity and want to work in an environment that is always changing in a Snapchat second. Storytelling should come naturally to you and use your personal experiences and creativity as a catalyst for engaging content. You will never be bored and the opportunities are endless. If you're a structured person, PR is probably not for you – unless you want to be on the finance side of the business. You have to be open-minded and curious as a career in PR offers a diverse universe of practice areas like fashion, beauty, healthcare, corporate, travel and more. You have to be organized, a good writer, a confident presenter and most importantly, I would tell them to have a voice and be creative in their pitch because at the end of the day, it is always about our ability to tell an interesting story.
What is the most important lesson you've learned in your career to date?
That there are no short cuts and relationships matter the most.
How do you maintain a work/life balance?
I'm a Libra so the scales of justice are always in balancing mode. I also believe that all work and no play makes a dull, dull girl. Who wants to be dull?
What do you think is the biggest issue for women in the workplace? The biggest issue for women in the workplace is that we bear children. While companies like Johnson & Johnson and Unilever are changing that perspective by fostering support for working parents, I believe there is still more work that needs to be done as our country still does not make it an acceptable option for women to work from home as a means to balance motherhood and a career. Old school managers have been known to regard or label working mothers as less serious or capable because they try and have both family and work. I believe women should be recognized for their contributions and not considered less valuable to the workplace simply because they're not physically in every meeting or in the office every day. With technology as the great enabler I look forward to more companies celebrating the contributions of working parents as vital contributors to America's workforce.
How has mentorship made a difference in your professional and personal life?
Mentorship makes all the difference in the world. When you latch onto successful people, you can learn so much from their experience and journey. Nothing is more valuable than practical experience. Having someone who can share their horror stories and how they manoeuvred is priceless.
I identified an agency leader many years ago who has counseled big brands from Uniliver, Samsung and The Kellogg Company. Lisa Travatello has served as a strategic advisor, creative brand advocate and crisis communications counselor at CRC for the past five years. Lisa is a respected global communications executive and has held senior leadership positions with the industry's top public relations agencies including Burson-Marsteller, Weber Shandwick, Edelman Worldwide, Ogilvy and Porter Novelli. Her expertise was instrumental in expanding Burson-Marsteller's global brand marketing practice, building Weber Shandwick's mid-sized sister agency Current Lifestyle Marketing and developing our consumer lifestyle boutique agency into a competitive player with multiple new business wins.
Which other female leaders do you admire and why?
J.K. Rowling. She is a brilliant writer and my dream has always been to write a book.
Sheryl Sandberg. She is our new age role model. Her new book, Option B: Facing Adversity, Building Resilience and Finding Joy," addresses the shortcomings in the career advice she offered women in "Lean In." Surveying the world as a wealthy corporate executive rendered her oblivious to the circumstances faced by less fortunate women and she acknowledges that. Not everyone can lean in; not everyone wants to. "I didn't get it," she wrote. "I didn't get how hard it is to succeed at work when you are overwhelmed at home."
Senator Elizabeth Warren for her always poignant delivery. When she destroyed Wells Fargo's CEO and painted the picture of how a cashier who steals $20's from a cash register goes to jail but a Wall Street executive gets rich, is just riveting.
What do you want CRC to accomplish in the next year?
Coming off our 10th anniversary year, I want to empower my team to continue to learn and grow with the right tools and resources to help take CRC and its clients to exciting new places. We have so many stories to tell, ideas to nurture and brands we would love to do business with, that I am already looking forward to what 2018 will bring.
On a personal note, I want to help my children begin to uncover their passion points so their journey through college can help them find what makes them happy. I love what I do and I want my staff and children to reap the same satisfaction. I also really want to learn how to meditate.
REAL LIFE. REAL NEWS. REAL VOICES.
Help us tell more of the stories that matter from voices that too often remain unheard.
This post was published on the now-closed HuffPost Contributor platform. Contributors control their own work and posted freely to our site. If you need to flag this entry as abusive,
send us an email
.