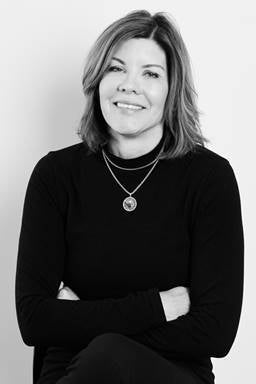 Cyndy DiPietrantonio is currently the President and Chief Operating Officer of ALEX AND ANI, an omnichannel retailer of meaningful, eco-conscious jewelry and accessories to positively empower and connect humanity.
Ms. DiPietrantonio is a 33-year veteran in business. Ms. DiPietrantonio was Chief Operating Officer for The Jones Group, a leading diversified Apparel and Footwear Company. The Company's nationally recognized brands included Jones New York, Nine West, Anne Klein, Rachel Roy, Gloria Vanderbilt, Kasper, Bandolino, Easy Spirit, Evan-Picone, l.e.i., Energie, Enzo Angiolini, Joan & David, Mootsies Tootsies, Kurt Geiger, Napier, Judith Jack, Albert Nipon and Le Suit, Robert Rodriguez, and Stuart Weitzman.
From 2014 through 2016 she served as interim President of SHEEX Performance Bedsheets and Sleepwear.
In addition to her corporate responsibilities, Ms. DiPietrantonio served as Co-Chair of GS1 Item Level RFID initiative (VILRI), the industry-led initiative for use of radio-frequency identification (RFID) and was a member of GS1, a neutral, not-for-profit, international organization that develops and maintains standards for supply and demand chains across multiple sectors. She has also previously been a member of the Advisory Board for SHEEX, as well as the J.H. Baker Retail Center at The Wharton School, University of Pennsylvania. In 2012, The College of New Rochelle awarded her the Alumni Woman Achievement Award. In 2014, she received the GS1 US Apparel and General Merchandise Roger Milliken Achievement Award for her contributions to the apparel and footwear industry. She was the first living female to receive that award. She currently volunteers in several charitable and non-profit programs, and was elected Fire Commissioner of Mount Laurel Township (NJ).
How has your life experience made you the leader you are today?
My life experience has taught me that above all, you win on people. I've been humbled enough to know I can't achieve success alone, but I've been empowered enough to know I can achieve anything with the right team. 
I firmly believe that successful leaders are simply those with the best people by their side. They build teams made up of individuals with their own unique skills to the table and then empower them to make decisions based on their expertise. It's important to create a climate that fosters transparency, respect, trust, and collaboration. 
How has your previous employment experience aided your tenure at ALEX AND ANI?
Although my previous experience has been largely with a single company, I have held many different roles. Each role was unique and allowed me the opportunity to view the business from a different vantage point and understand the interdependencies within an organization.
The greatest lessons I've learned have come from managing enterprise-wide system implementations. These experiences taught me a new way to tackle challenges: by breaking them down into their component parts and attacking them one at a time.
It also taught me the value of people. Because implementation is so cross-functional by nature, you have to bring together people with different perspectives on what success looks like, and you have to learn to forge these perspectives into a focused, win-win solution. 
What have the highlights and challenges been during your tenure at ALEX AND ANI?
I have the privilege of working in an organization that has a true humanitarian mission at its core. There are a lot of things that set ALEX AND ANI apart, but one of my favorites is how much we give back and how many lives we are able to touch. We have a whole division of our company – called CHARITY BY DESIGN – that creates charms that give 20% of the purchase price to charitable organizations. It was the prerogative of our Founder and Chief Creative Officer, Carolyn Rafaelian, to find a way to incorporate humanitarianism into this company from day one, and she has certainly done that ten times over. Not only is she wildly creative, but she has a huge heart, and her vision has allowed us to donate close to $50 Million to date back to charities.
Beyond this, I would say both a highlight and challenge of working at ALEX AND ANI is that we are still a very young company. This means that we have a lot of highly energetic and creative people, but we constantly have to be cognizant of focusing that energy into the right channels. However, we do want to keep the company non-traditional and ensure that we retain that entrepreneurial spirit as the organization grows.  
What advice can you offer to women who want a career in your industry?
I would advise women, above all, to be self-aware. Know your strengths and build on them, and know where you need to develop. Do not box yourself in, and embrace unexpected opportunities. These moments are never chosen. At every opportunity ask yourself, "What can I learn from this? What can I do differently next time? What strengths did I draw on that helped me succeed, and what skills do I need to develop that will help me achieve my goals?"
What is the most important lesson you've learned in your career to date?
I constantly go back to the quote, "Life can only be understood backwards but must be lived forward." This is where self-awareness comes in. 
How do you maintain a work/life balance?
I personally do not believe in the idea of work-life balance. Work and life are never, and will never, be at a perfect 50/50. Priorities shift, and so sometimes you're giving 70% in one area, and 30% in another. Or you're giving 40% in one area, and 60% in another. Life will inherently ebb and flow, and I've learned you just have to embrace that and not get caught up in pursuing the "perfection" of a 50/50 balance at all times. It all balances out on its own.
What aids you in navigating the shift in priorities is having a solid foundation of core values. For me, that is family. 
What do you think is the biggest issue for women in the workplace?
Not having the right support systems. We are all the CEOs of our lives; we manage businesses and budgets, households and checkbooks, aging parents and growing children. To be successful, it's important to build not only a professional, but also a personal support system.
How has mentorship made a difference in your professional and personal life?
Mentors are an important source of development. Over the course of my career I have been fortunate to have had a number of mentors. Not locking yourself into a single mentor is key. Open yourself to the opportunity to learn from a variety of people. The mentoring relationship doesn't have to be formal. Observe people that you admire and do what they do. Having experienced the benefit of positive mentoring, I feel it's important to give back. As I was progressing in my career, I found that there weren't many female role models in leadership roles, so I spend time mentoring college graduates and young women who are just beginning their careers.   
Which other female leaders do you admire and why? Carolyn is a huge inspiration to me. She built a company on a dream. When she worked in her father's factory, she said she would have a billion-dollar company someday, and she made it happen. She started her company with a humanitarian mission, that she would donate 20% to charity. If she had listened to the noise and the naysayers, she would not have been successful. Today her company has contributed close to $50 million to charity and has touched so many people's lives. This is astounding. Carolyn has taught me that just because it hasn't been before doesn't mean it can't be done. I really learn so much from her every day.
My mother has also been a source of inspiration for me. She set my moral compass and was my first role model. She worked hard to earn two nursing degrees, one of which she received while also raising five children. She is the voice in my head that I always carry with me, and I still return to her basic tenets of advice: "Keep your priorities straight," "Dress for the job you want, not the job you have," "You can be anything you want to be." 
What do you want ALEX AND ANI to accomplish in the next year?
We make jewelry that connects people to each other and to the community. I want to continue to help Carolyn ensure that we set humanitarian efforts that inspire other companies to follow suit, and that we continue to impact people's lives in a positive way.
REAL LIFE. REAL NEWS. REAL VOICES.
Help us tell more of the stories that matter from voices that too often remain unheard.
This post was published on the now-closed HuffPost Contributor platform. Contributors control their own work and posted freely to our site. If you need to flag this entry as abusive,
send us an email
.