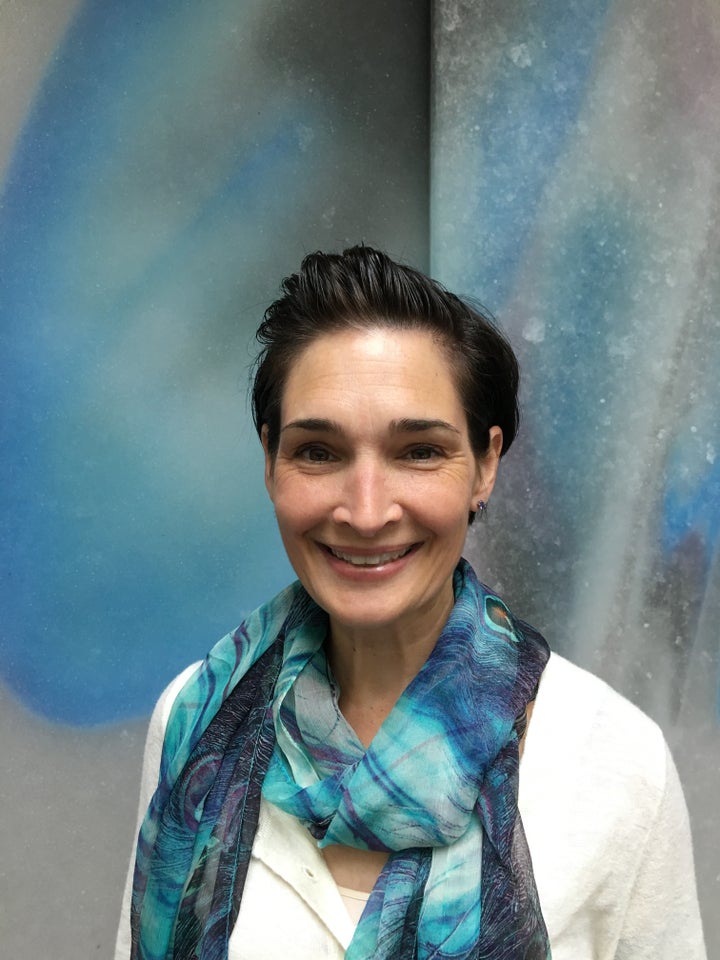 Darcy Illg is an Analytic Consultant at Wells Fargo & Co., providing analytics oversight within the Virtual Channels Fraud group. She has more than 25 years of experience in Operations and Finance roles.
Darcy is passionate about understanding the narrative behind the numbers and for helping others hone in on, and understand, critical elements within volumes of financial data. In addition, Darcy enjoys helping people find their own passion at work.
In 2015 she served as vice president of the Financial Women of San Francisco and was elected President in 2016. She has an MBA from Haas-UC Berkeley, and a BA in Business Management & Communications, magna cum laude, from Holy Names University.
How has your life experience made you the leader you are today?
I care deeply about helping others achieve their professional goals. My career started while I was in college. I loved working and felt much value contributing, even in low level roles, that I dropped out of college to work full time. I took on as many assignments as I could, moved up quickly in administrative roles, often took on tasks and activities that were far beyond what was expected.
In my late 20s, as an Executive Assistant and manager in a consulting firm, I looked around and felt stuck. I wanted to get an MBA and move on in my career, but I didn't even have an undergraduate degree. I looked at my compensation and realized that new grads, even young MBAs, made less than I did; I didn't want to give up what I'd worked so hard to achieve. To top it off, my "Greek Chorus" (we all have one) told me that I was too old to go back to school.
In a near conversion experience, a conversation with a coworker showed me that my beliefs were absolute garbage, and listening to my "Greek Chorus" instead of my own gut was a huge mistake.
I re-enrolled in college when I was 28. Four years later, I looked out from the dais during graduation and saw my husband holding two beautiful daughters. Somehow, I had progressed in my career, worked crazy hours, married, brought two children into the world and finished my degree with honors.
I take every opportunity to help others achieve their professional dreams, whether it is starting a new journey, or continuing to move forward.
How has your previous employment experience aided your tenure at FWSF?
When I first started attending Financial Women of San Francisco (FWSF) events (formerly known as Financial Women's Association of San Francisco (FWA)), I was not a member, nor was I involved in supporting the organization. A Partner at the public accounting firm where I worked recruited me to the Financial Women of the Year committee, which works for a full year to orchestrate a series of events culminating in an award luncheon attended by more than 700 women and men in the financial community.
When I attended the luncheon for the first time, I was deeply moved by both the accomplished woman being honored and by the stories of the FWSF scholarship winners. I fell in love with the organization and its goal of advancing the success of women in finance. The mission of FWSF goes far beyond hosting events for networking. FWSF supports women in finance through scholarships, mentorship, training and networking. Companies like KPMG, Wells Fargo and Charles Schwab support FWSF because FWSF supports their goals of growing strong women in finance.
What have the highlights and challenges been during your tenure at FWSF?
One of my highlights was the first time I went to the Financial Woman of the Year luncheon. Not knowing what to expect, I found myself filled with tears of joy the entire time. From meeting the scholarship winners to watching the video presentations to hearing the presentation by the Financial Woman of the Year, the whole event was inspring. I was introduced to new people, including some who have since become dear friends.
A challenge at FWSF is we are all volunteers. FWSF is a 100 percent volunteer-run organization, with the exception of our wonderful part-time staff. There is a lot to do, but our time is limited. We always want to do more than is possible in the time available.
What advice can you offer to women who want a career in your industry?
When you walk into a conference room, you can't look around and allow the idea of being the only woman in the room to intimidate you. You have to look around and just see other human beings. As the industry changes little by little, it is important to carry yourself as though the world is exactly how you want it to be -- where everyone, man or woman, is able to make his or her own choices. When you walk into a room, don't worry if you're one out of a small number of women. You are a part of the management team and you are there for good reason, just like everyone else in the room.
What is the most important lesson you've learned in your career to date?
Never downplay who you are. After I graduated with my MBA, one of the women on the FWSF board introduced me to her company's CIO. When I met him, we had a long, wide-ranging conversation. He offered me the opportunity to work on several projects with him. During our first project, I was on a call in a board meeting and he gave me a great introduction that I almost couldn't believe. When I jumped on the phone, I made some sort of joke about my background that downplayed who I was and my experience. After the call, he turned to me and said that if we were to continue working together, then I must never downplay my skills and experience again. He expected me to believe in my own skills and not feel uncomfortable with sharing that information.
How do you maintain a work/life balance?
Before I met my husband, I didn't want to get married because I love what I do at work and didn't want to take time away from work. I like being able to travel and work long days as needed without worrying about anything. I didn't see marriage in my future. When I met my husband, before we were even dating, we talked about our goals and realized they were aligned. After our oldest daughter turned three months, there was a Friday that was his last day of work. The following Monday was my first day back at work and that's how we've always done it.
My girls have grown up having a parent around them 100 percent of the time. I think my daughters are stronger, because they have primarily been raised by their father. They've told me that I'm not a good "Mom Mom" (after a failed attempt to prepare a full dinner from scratch) but that I'm a good "Business Mom." It's probably not the balance other people want, but it works for my family, and both my husband and I are able to use our strengths to the best of our family.
What do you think is the biggest issue for women in the workplace?
Women in business struggle with a diverse variety of problems. There are two issues that feed off of each other that have been on my mind lately: issues of pay and women's tendency to underestimate ourselves. When we undervalue ourselves, other people consequently follow suit, which can have a powerful impact on pay, raises and promotions. This is oversimplifying the issues, but we need to start somewhere. We must value who we are, what we've done and what we can do.
How has mentorship made a difference in your professional and personal life?
One of my best mentors, Neil Erickson, once told me I should think of everyone that I talk to as a mentor. That has been brilliant advice for me professionally and personally. People often feel at a disadvantage if they don't have a mentor to help them in a certain area. Keep your ears open because everyone has something important to say that you can use to help move forward. Taking wisdom from everyone—friends, colleagues, someone you just met on your train commute—can be incredibly helpful and inspiring.
Which other female leaders do you admire and why?
University of California President Janet Napolitano, who recently spoke at an FWSF event, amazes me. During her Q&A discussion at the event, she was so fast in her answers despite all the difficult and emotional questions people were asking. She was able to provide clear and concise answers without deflecting. Her ability to present her reasoning and facts and also explain her decision-making process was fascinating and I love that about her.
Another person I really admire is Square CFO Sarah Fryer, who was our Financial Woman of the Year in 2014. One of the topics she talked about was professional rejection and how she handled being passed over for promotion. Here is a woman who took rejection in her career and used it as a launching point to start anew. I love how introspective she is. Based on her perspective, I now see rejection as a gift to help each of us get on the right path.
What do you want FWSF to accomplish in the next year?
This year, I would like to help people understand what FWSF is all about. We are celebrating the 60th anniversary of FWSF –- we believe this is the oldest organization of its kind dedicated to supporting women in finances. We have provided over $2 million in scholarships to a remarkable group of young women over the last 30 years. This year the FWSF board will focus on communicating why the organization is here and why it is important to let women know they are not alone in this industry.
This year, the women of the FWSF board are learning to tell their own stories. Different women on the board will tell their individual story of why they're involved in FWSF and how they got involved. This addresses our need to become better communicators about our organization and it allows us to lead by example through our stories. We want to communicate the important answers of why we're here, how we serve other women and what we do to serve the financial industry.
Related
Popular in the Community