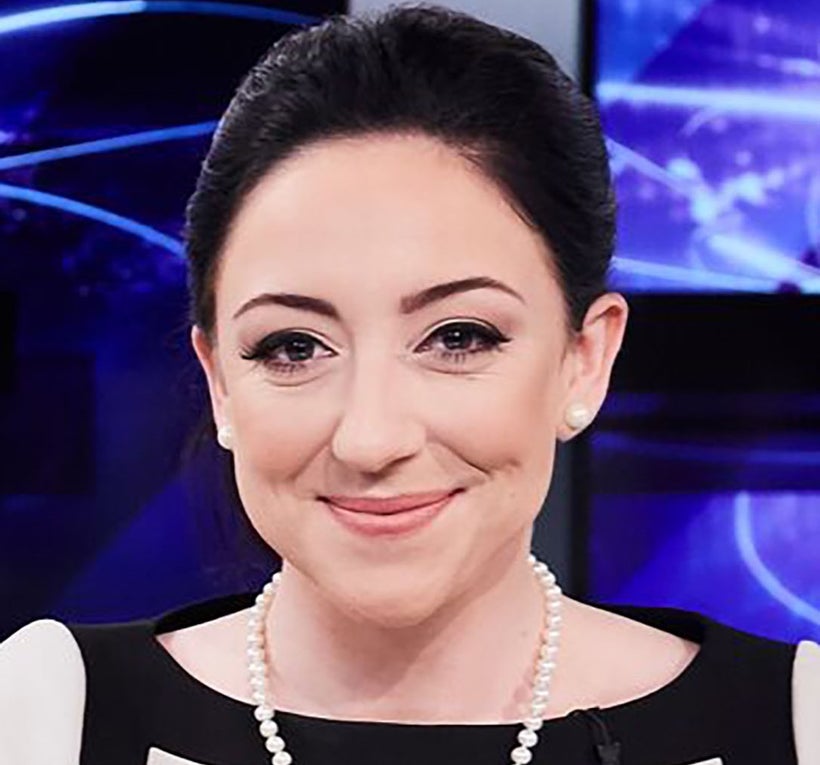 BillPro CEO Daria Rippingale is a global authority on processing, an industry leader in e-commerce innovation, and a strong advocate of emerging businesses worldwide. Her fresh thinking about international payments and risk reduction has brought thousands of previously unserved merchants into the global marketplace.
As Chief Executive since 2012 of one of Australia's leading merchant processing specialists, Daria oversees a multimillion-dollar enterprise with operations now extending across five continents. Drawing on her extensive experience in online business and website monetization, Daria has built a network of international banks and acquiring partners. In her previous role as BillPro's Sales and Business Development Manager, Daria's network development program grew the company's overall merchant base by over 400% in three years.
Today, as BillPro's CEO, Daria focuses on helping merchants worldwide to build relationships with local and international customers through the company's global network of acquiring banks, multi-currency capabilities, high approval ratings, and wide suite of payment solutions. She currently resides in Amsterdam, while heading up the company's European expansion.
How has your life experience made you the leader you are today?
I've always had the drive to succeed, ever since I can remember. This may have been partly genetic, though it was certainly solidified by my parents who were both in senior positions and held in high regard within their respective industries.
I entered into the tech field as an Affiliate Manager for a large gaming network early on in my career, and I think being a young female in a male-dominant industry really started a fire in my belly to prove that I could achieve as much as anyone else, regardless of my gender or age. This has shaped me into a leader who knows that I can overcome any challenge by being solutions focused, and I encourage my staff to do the same. This drive certainly contributed to becoming the CEO of BillPro at the young age of 26.
How has your previous employment experience aided your tenure at BillPro?
My role as the Affiliate Manager for a large gaming network, focusing on web-monetization saw me take part in a large project to develop payment solutions for our affiliates, which was my first introduction into payments. I realized quickly what a complex industry the payment space is and yet, how hard it was to find effective solutions. I found the industry fascinating, and as a natural problem-solver, I was hooked.
After spending the year working on introducing payment solutions, I decided that the only way to really understand this industry was to dive in deep. Around that time, I was contacted by BillPro, a startup Payment Service Provider who was looking for someone to develop their strategy and help them launch in Australia. I was ready for a new challenge so I took the leap.
What have the highlights and challenges been during your tenure at BillPro?
The payments industry is highly competitive, with rapid advancements in technology and increasing changes to regulations. It has been a challenge to create a sound foundation for our company that would allow it to stay agile.
One of the most fulfilling aspects of my role as CEO of BillPro has been watching the growth of my team. I've always been one to take on challenges without hesitation and I constantly empower my people to do the same. I'm so proud of all the accomplishments the team has made in a short amount of time. The growth we've experienced at BillPro is testament to all our hard work.
It's important to me that employees have a drive to solve problems. Not only does this benefit the company as a whole, but contributes to building confidence in every team member. I truly believe that empowering my people has also been fundamental to the businesses success. Allowing the team to have the autonomy to make decisions has enabled the company to foster an "all in" style approach.
Watching BillPro expand over multiple countries and continually adopting new payment types and technologies for our customers, as well as seeing the growth of our leadership team and the departments they manage, gives me a true sense of success. The learning curve never stops and I love the versatility and excitement of it all.
What advice can you offer to women who want a career in your industry?
The most important piece of advice I'd give to women is to go for it, without hesitation and without fear. There are enough barriers in the world already facing young women on their journey to the top, so don't allow the preconceptions of others —or your own— to get in your way. I firmly believe that the best way to do something is to dive in completely and be committed to your goal and yourself. Create a clear pathway to success for yourself and never be afraid to try or ask for advice from others.
I'd also advise women who are new to the industry to network, research and empower themselves with knowledge. There are many great payments resources online, and associations like Women in Payments, that provide the kind of insights needed to succeed in the industry. Go to events and make conversation and don't be afraid to ask questions. Ask someone you admire to be your mentor. You'd be surprised that most would be happy to be a mentor, but aren't often asked. I also think it's important to learn the full "environment" that you want to work in— not just your specific industry. The most successful women (and men) I've met in payment processing are successful because they understand every aspect of the value chain, from marketing and consumer behavior, all the way through to processing, banking and treasury management. Get involved and learn with enthusiasm.
What is the most important lesson you've learned in your career to date?
The most important lesson I've learned is that it is possible to achieve anything you set your mind to. I have personally discovered that most barriers people have to reaching their ideal careers are self-inflicted. There really are no barriers if you have enough drive and courage to go after what you want.
When I started as CEO at BillPro, the idea of becoming an acquirer seemed completely unattainable – after all, acquirers are essentially banks, and a 30 year old girl from Australia can't just start her own bank…can she? But here we are, in Europe with full acquirer status. Reaching this goal has reinforced my beliefs that determination and hard work are vital to achieving anything you desire and not be afraid to dream big.
How do you maintain a work/life balance?
It is essential to make time for what is important to me outside of work. My friends, family, traveling and meeting new people are all things that I can't live without. I also love to cook, discover new ethnic foods and interesting recipes, as well as learning new languages.
When I get overwhelmed, I always reach for my list. I'm a huge list keeper. Writing projects into a list gets them out of my head and allows me to closely evaluate the priority of each. Along with that comes the feeling of triumph I get when I can cross something off.
Lately, playing advanced level games of Sudoku is something I've found to be almost meditative as it seems it is the only pastime that requires my full concentration and takes my mind off of work for a moment.
What do you think is the biggest issue for women in the workplace?
First, let me say that I am truly impressed with the amazing strides that women have made. Women in my grandmother's generation were barely allowed to work, let alone run companies. The change we have experienced has been phenomenal. That said, there is still a long way to go. Unfortunately I've personally experienced my share of misogyny as I climbed to the top, but I've never allowed it to affect me— in fact, it only serves to fuel my drive and ambition to achieve more.
Women in the workplace were once expected to be passive, unopinionated, and timid—I openly admit that I am none of these things. I do my best to maintain a level of professionalism without ever allowing ignorance or adherence to archaic stereotypes to silence my voice or get in the way of progress.
How has mentorship made a difference in your professional and personal life?
Mentorship has been a huge part of my growth from both sides. As a mentor for women starting out in the industry, I've felt a great sense of purpose in empowering my mentees to overcome challenges and rise to every occasion.
When I first started at BillPro, my mentor was the founder of the company. His guidance was particularly vital to me as I began building and expanding the company internationally. C-level positions can often be isolating, it is difficult to find people who you can lean on, brainstorm with, and get advice from. I feel he was the scaffold that enabled me to build my career. Not only did he have an impressive amount of industry knowledge, but we also bonded immediately and I think that is an important part of finding the right mentor for you.
Having a mentor is essential for anyone wanting to grow their career, or even their business. I would also say that it's really important to get the right kind of mentorship at every stage of your career.
Which other female leaders do you admire and why?
My drive towards leadership was instilled in me from the beginning by my mother. She served as the National Director of the Health Department in Australia, and having such a strong female role model certainly helped frame the way that I saw women in leadership roles. I learnt from her that I could do anything, as long as I worked hard and persisted.
Jodie Fox, one of the co-founders of the custom shoe design company is an incredible inspiration to women. Previously a lawyer, she started a shoe business after seeing an opportunity in the market for custom design shoes. She is often quoted as saying "do everything before you are ready" and I could not agree more. There will never be a perfect time to start anything so why not do it now.
Kathy Ireland is another woman who has been extremely clever in leveraging her fame from a career as a model to become an entrepreneur and business mogel. And when it comes to personal branding, Kathy Ireland has it perfected.
What do you want BillPro to accomplish in the next year?
My main goal is to continue the growth and expansion of the company. We are looking to further our reach in the European market by launching as a fully licensed European acquirer and bank account issuer next year.
This goal has always been on the distant horizon for me, and now that it is finally becoming a reality, I couldn't be more proud and excited of what my team and I have built together.
This post was published on the now-closed HuffPost Contributor platform. Contributors control their own work and posted freely to our site. If you need to flag this entry as abusive,
send us an email
.