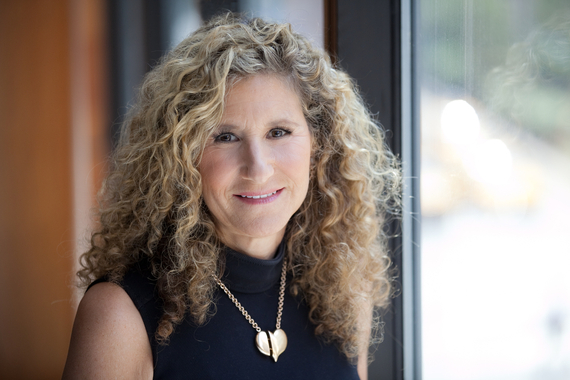 Edie Lutnick is a Co-Founder and President of The Cantor Fitzgerald Relief Fund, a 501 (c) 3 not for profit charity established September 14, 2001 to address the short and long term needs of victims of terrorism. In 2005, The Cantor Fitzgerald Relief Fund expanded its mission to include victims of natural disasters and emergencies as well as direct service charities. Under Ms. Lutnick's leadership The Cantor Relief Fund has raised and distributed over $280 million and implemented numerous programs to assist victims and their families.
The Relief Fund's expanded scope has included such natural disasters as the devastation caused by Superstorm Sandy, the tornado in Moore, Oklahoma, Hurricane Katrina, the tsunami of 2004, the Haiti earthquake and the events in Japan as well as assisting the wounded members of our military.
Ms. Lutnick co-founded and facilitates the annual Charity Day events at Cantor Fitzgerald and BGC Partners, where 100% of the firms' revenues on September 11 are donated to The Cantor Fitzgerald Relief Fund, in turn assisting hundreds of deserving not for profits around the world. Since its inception, Charity Day has raised and distributed over $113 million.
A sought after and an inspirational public speaker, Ms. Lutnick addresses corporate, hospital, philanthropic organizations, and university audiences on topics including leadership, corporate and social responsibility, 9/11, resilience, living with tragedy, and disaster relief and planning. She is the author of the 5-Star Amazon rated book, An Unbroken Bond: The Untold Story Of How The 658 Cantor Fitzgerald Families Faced The Tragedy Of 9/11 And Beyond.
Ms. Lutnick holds a BS from the University of Rhode Island (1980) and a JD and MBA from Syracuse University (1982). She is a respected voice on several 9/11 advisory committees, including the September 11th National Memorial and Museum, and is a member of the Board of Directors of The Cantor Fitzgerald Relief Fund, My Good Deed, and an Honorary Board member of A Caring Hand: The Billy Esposito Foundation.
How has your life experience made you the leader you are today?
As the eldest child, I learned from a very early age how to be a caregiver to my two younger brothers due to the death of our parents. We survived very difficult circumstances. I learned how to think outside the box, and we thrived. I've been able to apply these life experiences to my work with the Cantor Fitzgerald Relief Fund, and ironically, in the face of tragedies like September 11th and Superstorm Sandy, these lessons and experiences made me uniquely aware of what it takes to help others to heal.
Tell us about the personal story and decision behind the Cantor Fitzgerald Relief Fund.
On September 11, 2001, we lost our younger brother Gary, along with 657 of his colleagues and friends. In the wake of our grief, my brother Howard, who is the Chairman of Cantor Fitzgerald, asked me to help him start a charity to support to the 9/11 Cantor families during their time of unimaginable loss. I knew that if these families were in half as much pain as I was in, then I needed to try and help them. On September 14, just three days after the attacks, the Cantor Fitzgerald Relief Fund was born.

How has your previous employment experience aided your tenure at Cantor Fitzgerald Relief Fund?
After earning my JD and MBA from Syracuse University, I became a labor attorney with offices in One World Trade Center. Prior to 9/11, I ran my own small law firm. At the time, my law practice was handling the cases of under compensated service workers. Starting a not-for-profit was completely new to me, but listening to the needs of others, finding solutions, critical thinking, continuity and consistency and being their advocate was not. Whether caring for my brothers, banquet waiters, or victims of traumas, tragedies, and emergencies, the required skill set was the same; championing the cause of others with a pure and open heart. These are the tenets we employ at The Cantor Fitzgerald Relief Fund.
What have the highlights and challenges been during your tenure at Cantor Fitzgerald Relief Fund?
When you are dealing with populations of people who have been traumatized in unthinkable ways, whether it is the 9/11 community or the victims from Superstorm Sandy and the tornado in Moore, Oklahoma, the challenges are enormous. While we are driven by a desire to do everything we possibly can to help these individuals, it's painfully clear that there is a finite amount of resources. This has been an extraordinary personal challenge for me to overcome because I always want to be able to do it all.
Despite these challenges, there have definitely been bright spots. Even in the face of trauma and tragedy, it has been a true honor to meet and work with the people and organizations that have risen to the occasion despite all of the odds. The people that get up every day and live their lives with dignity and grace in the face of circumstances none of us could possibly image, these are the people that inspire me. I stand on the shoulders of so many people who, in the face of the unfathomable, do great, inspiring, and creative things to take care of others on a daily basis. I get to run an organization that gives 100% of every dollar raised away to people who are in need and it improves their lives. There are few things in life more uplifting than that.

The Cantor Fitzgerald Relief Fund holds a Charity Day annually on September 11th. What are your goals for this year's fundraising event?
We are especially fortunate to have the support of Cantor Fitzgerald and BGC Partners, and the men and women who work for them. All of our employees voluntarily give up their salaries and commission on Charity Day in order to assist over 200 charities around the world, doing amazing work in their communities.
My goal for this year's Charity Day would be to inspire others to take the lead of these selfless men and women, and make a donation to the Cantor Fitzgerald Relief Fund. These donations and the support of the public is essential to the work that we do, both to help us support and assist hundreds of worthy, grassroots charities that people may not have heard off as well as our disaster relief programs. We give away 100% of all donations, and people can rest assured that their donation is being put to work and having a real impact.
On September 11th, the public can call the Cantor Fitzgerald Relief Fund to support and be a part of our annual Charity Day event. This will not just help us to honor the legacy of the Cantor Fitzgerald 658 men and women and 61 Eurobrokers employees who perished on 9/11, but rather allow us as a community to honor their lives by giving back in such a meaningful way.

The Relief Fund has assisted individuals outside of the Cantor family. How has it made a real difference?
One of my bigger concerns is that the public still thinks of the Cantor Fitzgerald Relief Fund as only a 9/11 charity. The Cantor Fitzgerald Relief Fund is a global charity that assists thousands of people in the wake of disasters by giving direct, financial aid. It is a charity that assists wounded members of our military. It is a charity that has given hundreds of millions of dollars to direct service charities around the world.
For example, in the wake of Superstorm Sandy, we adopted 19 elementary schools in New York, New Jersey and Connecticut, and provided prepaid debit cards for immediate assistance to nearly 10,000 families with children enrolled in these schools. After the devastating tornados in Moore, Oklahoma, we pledged to help the families there the same way we helped those impacted by Sandy. Our team of volunteers and employees travelled to Oklahoma to distribute prepaid debit cards to each family who had a child enrolled in the Moore Public School district whose house was damaged or destroyed by the tornado.
At the end of the day, we are a charity that has taken the lessons we learned from 9/11, and applied these going forward in order to be more nimble and creative in the work that we do. During times of trauma and emergencies, this attitude and approach has allowed us to think outside the box so that we can render the best possible care and support to those in need.
What is the most important lesson you've learned in your career to date?
For over 14 years, I have been caring for families that have faced incredible disasters; they are extraordinary individuals who have taught me so much. I couldn't possibly choose just one, so here are three important lessons I have learned:
First: Everyone has a core of strength inside of them that they may not know is there, which allows them to be resilient. Just trust that you have it. Finding a new happiness is possible; it will be different and it may not be right away. But it is possible.
Second: It is the small acts of kindness, even in the face of enormous tragedies and disasters, which are remembered. Sometimes the most important thing you can give someone is hope.
Third: Your voice matters. When you see injustice and adversity, you have the ability to make a difference. You may not win every battle, but when you are pure of heart, and you stay the course, you can effect change.
How do you maintain a work/life balance?
I am so fortunate to have both a loving and supportive home life with my partner Lewis, and a loving and caring relationship, both personally and professionally, with my brother Howard. These two individuals allow me to at least try to balance work and home life as best as I can.
What advice can you offer those who want to create something good from a traumatic experience or event?
The most important piece of advice I can offer to someone impacted by tragedy is to say that if you can find a mission larger than yourself in the face of tragedy it will not only help you heal, but you will do spectacular things in the world. For anyone who wants to help someone impacted my advice would be to "listen." Try to make sure that the aid you are rendering is what the person actually wants and needs and not what you might feel good giving.
To anyone thinking about going into philanthropy in response to a trauma I would applaud you. I would also however ask you to keep in mind that there are approximately 1.6 million charities that exist in this country. Don't start your own! Go to work for an organization that is doing the work that you are passionate about, whether as a volunteer or as an employee, and be a part of that movement of change. Only if no one else is doing the work that you think needs to be done should you consider starting a new organization.
What do you want the Cantor Fitzgerald Relief Fund to accomplish in the next year?
We have managed to raise and distribute over $280 million since our inception in 2001, and we believe that our Charity Day on 9/11 will raise around $12 million. While this is thrilling, and we are very proud of our accomplishments, we also need to be cognizant of the fact that disasters and tragedies affect many and cost billions of dollars. The problems we are facing in our society are immense, and we need more people involved in the work that we do.
Ideally, we want to transform the public's perception of the Relief Fund's mission. As a registered 501(c)3 charity, our mission is to support victims of terrorism, natural disasters, tragedies and trauma, as well as wounded members of our military. Next year, we are going to launch an outreach campaign with the goal of engaging the public and increasing the diversity of our donor base.