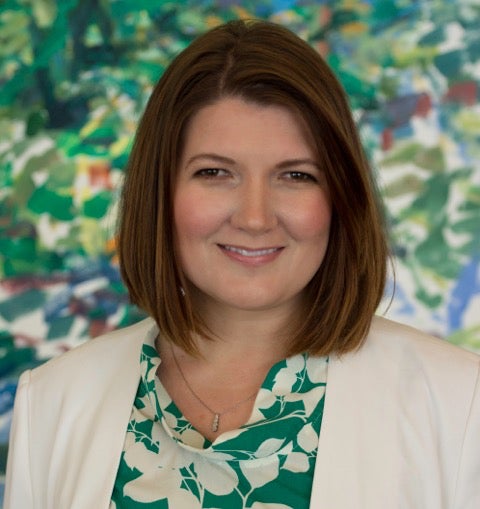 Elizabeth McMillan is CEO of Dictionary.com, the leading digital brand for language mastery, where consumers the world over search for 5.5 billion new words each year. Its portfolio of award-winning mobile apps have been installed more than 100 million times.
A longstanding IAC executive, Liz has more than a decade of experience driving growth and strategy for brands within [what was previously known as] IAC Search and Applications. Prior to Dictionary.com, Liz served as SVP of Corporate Development across Ask.com's portfolio of premium content properties, playing a key role in several high profile acquisitions, including the purchases of About.com, ValueClick Brands (ValueClick's owned and operated websites), and global social Q&A network, Ask.fm. Liz also served as Vice President of Revenue and Analytics at Ask.com, where she overhauled Ask.com's web analytics system, spearheaded partnership strategies, and drove all analysis of revenue and traffic performance across a 100 million-plus user base. Liz started her career with IAC at Ask Partner Network (APN), where she developed yield optimization capabilities that led to double-digit LTV growth. Earlier in her career, Liz was a business analyst with Carol H. Williams Advertising. Liz holds a B.A. in Economics, and a Masters of Business Administration from Mills College.
How has your life experience made you the leader you are today?
I think that the person I am in my personal life is the person I am in my professional life; it's very pervasive. I was born and raised in Australia – Australian culture reveres the "little Aussie battler," which is someone who has the grit and determination to persevere through adversity. In many ways, this describes me in my career. My family was blue collar and my parents taught me my strong work ethic. When I was a teenager, two of my siblings went through great crises, and it was during this time when I learned independence. Migrating to the United States at the age of 19 taught me tenacity and traveling around the world since then has taught me empathy.
How has your previous employment experience aided your tenure at Dictionary.com?
In my most recent position, I was responsible for corporate development. In that role, I studied many companies as potential acquisition targets. When assessing those companies, it always boiled down to the fundamentals of the business: the IP assets and the leadership. This was an amazing training ground for me. I also cut my teeth as an analyst, which has enabled me to create a data-driven culture. Over time, analysts gain intuition, which has helped me to think on my feet when it comes to understanding the trends of the business, risks and opportunities, and making tough decisions. One of the most important aspects of my role is to tell the story of the business (to customers, to shareholders, to employees) - understanding the data of the business allows me to connect the dots of that story in a compelling and genuine way.
What have the highlights and challenges been during your tenure at Dictionary.com?
Without question, the biggest highlight has been building a team of amazingly talented people that have great trust and camaraderie. My team teaches me something new every day. Secondly, it's been such a learning experience to see how impactful the dictionary is in our daily lives. I have learned so much about the intersection of language and social issues in my time at Dictionary.com.
The biggest challenge has been dealing with competitive threats from the big platforms that have eroded the digital dictionary market. But every day I am encouraged by how much trust people have in the dictionary as a source and I am excited by the new opportunities that we are uncovering.
What advice can you offer to women who want a career in your industry?
Don't think of yourself as any different, less talented, or less worthy of the career you want than anyone else in your field. Don't let anyone get in your way or hold you back. Support each other and don't change who you are for anyone.
What is the most important lesson you've learned in your career to date?
At the end of the day, I have to be able to look in the mirror and forgive myself. Sometimes I make mistakes; sometimes I have to be more ruthless than what seems natural to me. But I cannot dwell on that; I must be at peace and have the courage to keep taking risks. I've also learned that it is essential that I adapt my style to fit the situation and the people with whom I am working. I need to be able to be in different modes depending upon my constituency. At first I thought this meant changing who I am, or being fake, which I hated. Over time, I learned that I can still be genuine and authentic but at the same time more aware of how I was being received by others.
How do you maintain a work/life balance?
It's simply a decision. I am a single mother with three children under the age of nine, and I'll admit – it's HARD. But I actually think that I have the best work life balance that I have ever had. I surround myself with a group of supportive, loving people that I can depend on: my executive assistant, my nanny, my personal trainer, my executive coach. I have learned to trust my team and to delegate, which means letting go of the things I can't control. Also, having a routine helps me stay committed to the things that are healthy. For me that is having a workout schedule and taking time for a daily tea break with my best friend (who happens to work in my office).
What do you think is the biggest issue for women in the workplace?
The fact that we, as women, doubt ourselves. We tend to not think we're as entitled as our male counterparts; we are self-deprecating, and we hesitate to ask for what we want. However, there is a pervasive bias that perpetuates these behaviors – when a woman is demanding or critical, she is perceived as a b*#$@, which is simply wrong. Only women can disrupt this pattern - we have to empower ourselves. Women need more role models of women who have broken through to inspire us and give us the confidence to do the same.
How has mentorship made a difference in your professional and personal life?
It's played a very important part for me. I have been close to one of my mentors for over five years. She calls me on my bulls%#$ and holds me accountable. But most importantly, she is someone who I can implicitly trust with anything - no matter how weird, disturbing, or silly - and without that I would feel so very alone.
Which other female leaders do you admire and why?
Angela Merkel: She has such a difficult job but every time I see her, she seems so steadfast, stoic, and calm. She is remarkable.
Lena Dunham: She has been true to her art, remained committed to her vision, and has accomplished so much at a young age.
We are enjoying strong double digit growth of revenue and EBITDA - sustaining and replicating that for the future is going to be incredibly rewarding.
We have several exciting tests to create new types of dictionary content on a new platform that have the potential to expand our market opportunity and redefine how a dictionary is relevant in our lives. Cracking the nut on these tests is major and will allow us to see and jump on market opportunities more quickly.
Support HuffPost
The Stakes Have Never Been Higher
Related
Popular in the Community