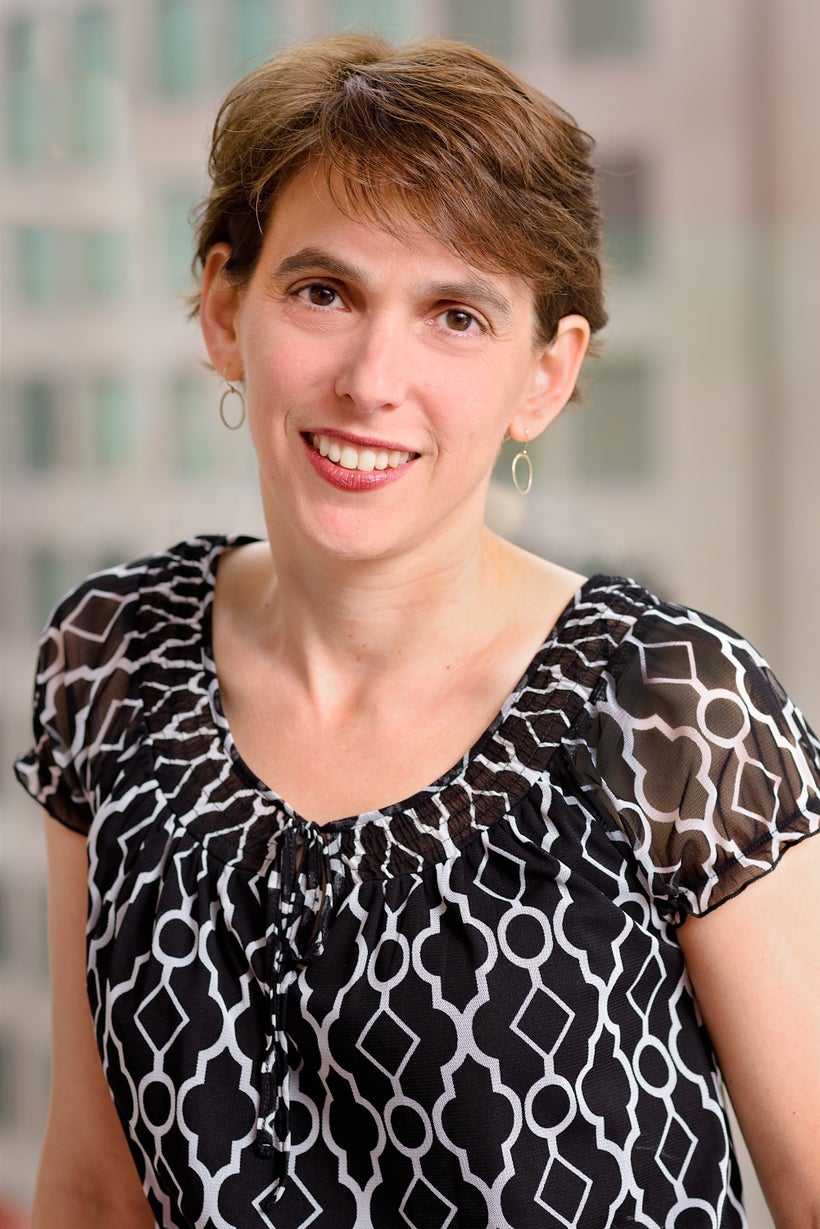 Ellen Rubin is the CEO and co-founder of ClearSky Data, an enterprise storage company. She is an experienced entrepreneur with a record in leading strategy, market positioning and go-to-market efforts for fast-growing companies. Most recently, she was co-founder of CloudSwitch, a cloud enablement software company, acquired by Verizon in 2011. Prior to founding CloudSwitch, Ellen was the vice president of marketing at Netezza, where as a member of the early management team, she helped grow the company to more than $130 million in revenues and a successful IPO in 2007. Ellen holds an MBA from Harvard Business School and an undergraduate degree magna cum laude from Harvard University.
How has your life experience made you the leader you are today?
I've made a lot of sharp left turns in my career. Working in consulting, then moving to a startup in analytics then cloud and now storage, I have a broad background. The most important thing that has taught me is to be adaptive. When I started a company in Tel Aviv, I discovered there are so many things you have to figure out on the fly working in another country, like how to understand cultural differences between technical and sales teams in two different places. There was one prominent message throughout each of these experiences: Being a successful leader is all about trying new things, while also learning how to iterate over and over again.
How has your previous employment experience aided your tenure at ClearSky Data?
I'm always looking for a way to shake up the market. I've had the opportunity to help lead two major market disruptions, one with Netezza and the other with CloudSwitch. At Netezza, I was a member of the team that created an entirely new market category – data warehouse appliances – which led the company to a successful IPO in 2007 and acquisition in 2010. When I co-founded CloudSwitch in 2008, we built a hybrid cloud computing offering (back when "the cloud" was totally foreign to the enterprise world), which was acquired by Verizon in 2011. Today, with ClearSky Data, we're working to do the same for enterprise infrastructure, introducing the industry to a new way of delivering hybrid cloud storage.
Highlights and challenges for ClearSky?
As we've grown the company over the last few years, we've secured funding from some great investors and built an awesome team. Of course, there were challenges along the way, but some of those challenges have led to my favorite moments at ClearSky.
For example, it's not easy to convince people it's time to carve out a new market category. It takes a lot of iterations to figure out which messages will resonate and for how long. Messaging is constantly changing – and over the last few years, we've worked on this idea of rapid iteration. We started out emphasizing our high-performance storage capabilities, but quickly found that wasn't customers' No. 1 challenge. Through conversations with prospects, we learned about their real problems and needs, and we expanded our focus. As a result, this year we began focusing on our built-in data protection, backup and multi-cloud capabilities, in addition to expanding our partnerships and channel programs.
What advice can you offer to women who want a career in your industry?
Constantly be open to inspiration and advice from your peers. I'm involved in different tech communities, networking mentorship programs and events, and I have learned a lot from talking with other women (and men) in leadership roles. Talk about the realities of your careers and experiences, and share ideas and recommendations for the next generation of women leaders in the industry.
What is the most important lesson you've learned in your career to date?
When people first start out in this industry, I don't think they realized just how much perseverance is actually needed to get things done. The day-to-day, and what it means to get something built and off the ground, requires a lot of hard work. Even something simple like scheduling a meeting can be tough. Say you have a positive first meeting with a potential customer or investor. You need to consider how much work you have to put into it to make the second meeting happen. You can't assume anyone else will do it. It's totally on you to see it through.
Another big thing has been the pleasant surprise of serendipity. There was one event in particular I wanted to skip out on due to my schedule. It was across the country and it was going to be a small audience. However, I forced myself to go, internally kicking and screaming the entire way. Thankfully I did. One company in particular was there to scope my organization out – and ended up being the one that acquired us. Now imagine if I didn't go?
How do you maintain a work/life balance?
Anyone who gets into this industry – male or female – needs to develop an understanding with family and friends. While I try to be available and ready to drop everything should a loved one need me, there's also this understanding that I'm working a lot of the time. When you sign up for this job, it needs to be clear that your family is on board, too.
What do you think is the biggest issue for women in the workplace?
We're always positioning things as men versus women. Even the media is constantly pushing things like "Top female CEOs," which I think is a real detriment. We need to stop thinking, "what's the difference between men and women?" Headlines like, "Here's why women make better executives" or, "How to stand out among your male colleagues," are taking away from real conversations. I think about leaders as exactly that - leaders. Leaders are women and they are men and they are from a variety of different backgrounds. That's what helps make this industry exciting.
How has mentorship made a difference in your professional and personal life?
Mentorship is super important in this industry. While I have many mentors, my former boss at Netezza, who is now also a board member at ClearSky Data, has played a huge role in my career. One of the biggest lessons he's taught me is to always ask, "Why is this good for the customer?" I trust and value his opinion immensely, and as a member of our board, I often go to him with my ideas to move the company forward. He'll always ask me "why," if he disagrees with something, and even when he agrees with it. Those "whys" have helped me think through every business decision I've made.
Which other female leaders do you admire and why?
The female leaders I admire have a lot in common. One is Paula Long, a longtime friend and ClearSky Data board member, who has totally shaken up the data storage industry. Another is Helen Greiner, who's a Boston entrepreneur focused on robotics; you might know her for co-founding iRobot. She can take these wild and crazy ideas, and build large, successful companies out of them. And of course, Diane Green, the former CEO of VMware, who's now running a huge piece of Google's business. Each of these women is shaking up the industry, and they aren't afraid to take on large incumbents or develop truly cutting-edge technology.
What do you want ClearSky Data to accomplish in the next year?
For me, it's all about growth, scale and repeatability. We will continue to add more customers and spread our geographic presence throughout the U.S. At the same time, ClearSky is focused on expanding our technology partnerships, which will give us a broader reach. Each day, we're learning what our customers want and need in a service, which ultimately will help us improve our features and support, while also growing our customer base. Doing right by them is what will help fuel the future of our company.
Calling all HuffPost superfans!
Sign up for membership to become a founding member and help shape HuffPost's next chapter
This post was published on the now-closed HuffPost Contributor platform. Contributors control their own work and posted freely to our site. If you need to flag this entry as abusive,
send us an email
.