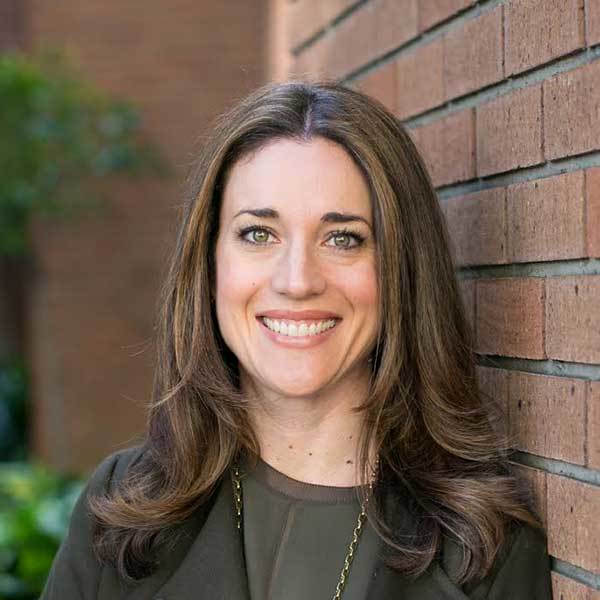 Erica Ruliffson Schultz is Executive VP of Worldwide Sales at New Relic, and is responsible for driving the company's go-to-market strategy globally. She has more than 20 years of experience in software and SaaS sales, with a 17-year tenure with Oracle Corporation, where she founded and led numerous teams within the sales organization, including pioneering the company's cloud business, and leading teams for North American and Latin American markets. She holds a B.A. from Dartmouth College where she also currently serves as a member of the Board of Trustees.
How has your life experience made you the leader you are today?
My experiences as both an athlete and as a coach are big influencers on my approach to leadership. My first love in life was the sport of competitive swimming. I loved being part of a team, the camaraderie, setting personal goals, and learning that I could accomplish something through grit and hard work. I spent hours every day in the water with my co-ed team, challenging each other, supporting each other, cheering for each other.
In college, I rowed crew, which is the ultimate team sport. I learned that you can put nine great athletes in a boat together, but they are not a great team until they learn to row together. Rowing as a team requires give and take from the athletes, and great coaching. The visceral memory of a boat rowing well together, lifting out of the water, accelerating…that is my mental model for great teamwork.
During the summers while in college, I started coaching a competitive swim team, and became even more passionate about coaching than I was about competing as an individual. I couldn't name it at the time, but I know now that my passion was for the opportunity to unlock potential. It is that opportunity that motivates me every day in my leadership roles - to unlock potential in individuals, in teams, and in businesses.
How has your previous employment experience aided your tenure at New Relic?
I spent the first 17 years of my career at Oracle Corporation. It was an amazing experience where I grew quickly into broad leadership roles, and was stretched, challenged, coached, and mentored along the way. Oracle provided me an incredible school where I learned rigorous execution, accountability, and teamwork. I was also able to flex my entrepreneurship skills when, in my mid-20s after moving to Argentina with Oracle, I was offered an opportunity to build a 100-person team covering all of Latin America. I did not have the typically required experience for a role like this, but my manager at the time told me that because I was smart, hard-working, resourceful, and coachable, that he believed in my ability to be successful. I was surprised, thrilled, and terrified. This stretch opportunity in Latin America challenged me in so many ways; I made mistakes daily, but I had coaches to guide me, and I grew up quickly. As we grow our business and team at New Relic, these are the types of experiences that I aspire to offer to emerging talent on our team.
What have the highlights and challenges been during your tenure at New Relic?
For me, two primary highlights at New Relic have been working with amazing leaders in our customer base, who are driving impactful change for their companies, and seeing so many New Relic team members advance their own careers. I'm passionate about working with people and helping them unlock their potential, and I feel lucky to get to do this every day with both customers and employees.
New Relic is in an incredibly exciting time of growth, and our challenges are not unlike similar companies at our size, stage, and scale. We must look at prioritization of investments, and recruiting and retaining great talent. We have to ask ourselves which investments to make now (e.g., new products, new regions, updates to company infrastructure) that will position us for both near- and long-term success. And, as a growing company, it's imperative that we can attract and retain top talent, which is a constant effort in this competitive market.
What advice can you offer to women who want a career in your industry?
I am a huge advocate for more girls and women to pursue opportunities in STEM fields. And, I also want to make sure that women know that there are many roles in the tech industry that don't require a STEM degree. I was a Spanish and Latin American studies major in the 1990's. If I were to go back to college now, I would definitely pursue a minor, or a certification of some sort, in Computer Science, so that I had validation of a degree of "literacy" in tech. However, I feel strongly that a strong liberal arts background is critical in most fields, and is relevant as ever. The skills of critical thinking, communication, contextualization, and collaboration are the most enduring, the most differentiating, and an important complement to a STEM skillset. So I want to encourage women of all majors and fields of study to consider a career in tech. There are so many roles essential to growing a tech company, and as long as you have curiosity, a learning mindset, a commitment to educating yourself, and a desire to contribute to the team, there will be opportunities for you in tech.
What is the most important lesson you've learned in your career to date?
Leadership is a human experience. Leading and influencing people is the hardest, most important, and best part of my role. All great performances, business results, and company achievements are built brick-by-brick by human beings doing great work every day. And in order for people to do their best work - to unlock people's fullest potential - the culture that they work in matters. A culture of respect, authenticity, transparency, inclusion, and accountability is so connected to achieving success. One of the primary reasons that I chose to come to New Relic is that our CEO and founder Lew Cirne is so deeply committed to culture. I've learned a lot from Lew about the importance and impact of culture, and I believe it is a major contributor to our success at New Relic.
How do you maintain a work/life balance?
It is not easy! I work at it every week, and some weeks are better than others. I have an amazing husband and two young daughters, and my non-work time revolves around them. I have a great team around me to help at home and with the kids, and I don't sweat the small stuff. If I am not traveling, I make it home for dinner, and evenings are protected family time until the girls go to bed. I bring my daughters into the office periodically, so they can meet my colleagues and see where mom goes every day. I want to demystify my work for them, and help them see that I work with a team of people and we are excited about what we are doing together, and find purpose in it. Otherwise, they think that mom just "texts" and "goes on trips" for work.
What do you think is the biggest issue for women in the workplace?
There are systemic and unconscious biases that women need to be aware of, so we can be the best possible advocates for ourselves. We need to get comfortable showcasing our work, and articulating our goals. This is difficult for many women, I know it has been for me, but I can't stress enough how critical it is. Seek out work environments with cultures of transparency, inclusion, accountability. Do your homework on the people and culture that you may be working with before joining a new company - you have the right to ask the tough questions about what life is like there.
How has mentorship made a difference in your professional and personal life?
Mentorship and coaching have been so essential to my growth as a leader, and to my life in general. My early swim coaches were the ones who first taught me about the value of direct feedback. The famous UCLA basketball coach John Wooden once said, "A coach is someone who can give correction without causing resentment." My coaches would often point out what I could do better, but in a way that I always knew that they were in my corner. I seek the same type of straight talk from mentors, and in mentorship relationships it often comes in the form of tough questions. I so value the mentors who challenge me to think hard about what I really want, and why. For me, that type of self-awareness is valuable both professionally and personally.
Which other female leaders do you admire and why?
I am inspired every day by female leaders in so many different arenas: teachers, government leaders, athletes, coaches, and business leaders. I see extraordinary leadership in my daughters' grade school teachers, who unlock a curiosity and love of learning in young minds. And I recently heard so many great leadership stories at Fortune's Most Powerful Women conference, including Billie Jean King who leveraged her tennis stardom as a platform to fight for equality. I'm so inspired by leaders who are truly motivated to get the best out of others, and who stand for something bigger than themselves.
What do you want New Relic to accomplish in the next year?
At New Relic, we enable our customers to deliver better software faster. We help them move faster, with confidence, through a cloud migration, or a launch of a new digital customer experience. We do this by instrumenting their applications and infrastructure, and providing intelligence on their digital business through highly curated dashboards. In the next year, we aim to be an even more strategic partner to our customers, as they drive significant business transformations. I want us to think big and stretch ourselves, as we build our plans to get to $1B in revenue and beyond. As our company's head of sales, I want us to be known as the best enterprise sales organization in the business, by staying true to our company values and focused on the customer.
A customer told me this week that we had earned his business because "Your competitors tried to sell me. New Relic listened to me." I loved hearing that. What a great competitive advantage! He went on to use our meeting time together to share a presentation he had prepared, instead of our team presenting to him. He outlined the transformation that his media company is undergoing, and the role that New Relic plays in that transformation. We are critical to their success in launching new video streaming offerings, disrupting the traditional cable delivery models, and his team was thriving as a result. Talk about unlocking potential. I couldn't be more proud to be a partner in meaningful journeys like this one.
Popular in the Community