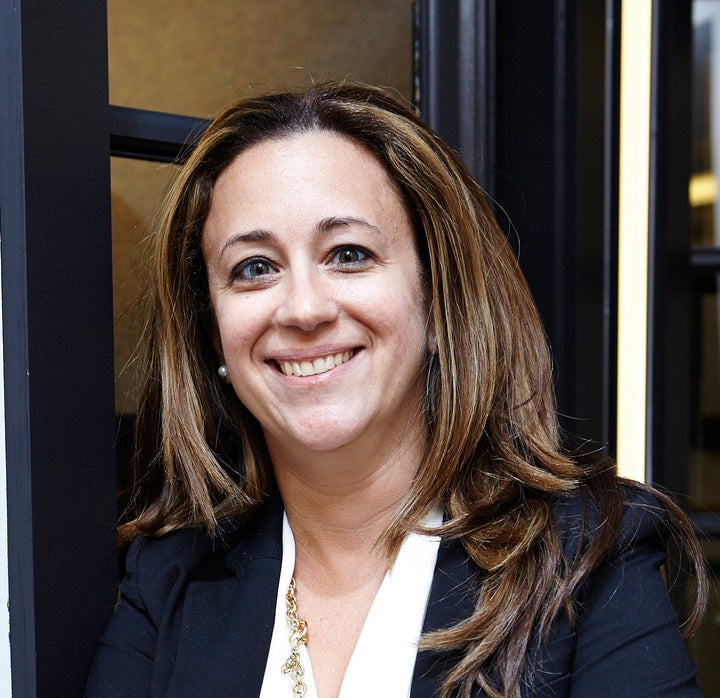 Frances is a seasoned marketing strategist and business development professional with nearly 20 years experience with start-up companies. Prior to BioCatch, Frances ran an independent consulting firm focused on helping early stage and midsize companies with their business and marketing strategies. Among her clients were MyCheck, a leading mobile payment technology platform, Morpho, a global biometrics and identification company, Center for Global Development, Interamerican Development Bank and others. Prior to this, Frances was Corporate Vice President of Marketing & Strategic Operations, for L-1 Identity Solutions, a premier biometrics and identity solutions company. Frances has a Bachelor's Degree in Political Science from Hofstra University and a Master's Degree in International Affairs from New York University, and is on several corporate and non-profit boards.
How has your life experience made you the leader you are today?
This is a loaded question for a second generation Holocaust survivor and a first generation American. We spoke multiple languages at home, always had an eye and an ear to politics and what was happening in the world, and my parents' experiences shaped the lens by which I viewed and understood it all. Knowing where you came from would help push the path forward. Risks were to be calculated as it was impossible to know what tomorrow would bring; yet at the same time with no risk came no reward. Education, resilience, persistence and independence were guiding principles growing up, and from there my life experiences were shaped.
How has your previous employment experience aided your tenure at BioCatch?
My college internship at the United Nations gave me a first-hand look at the yearnings and possibilities for building a better world, in terms of the environment, social and economic development, security and human rights. Since then, my career has taken an entrepreneurial path, with BioCatch being the 6th startup with which I have been involved. I love building companies and being a part of their growth. One of the most interesting companies that I was involved in early on was called Visionics, which morphed into one of the largest biometrics and identity technology companies in the world. When the company started, no one knew what facial recognition was, and as their head of marketing, my job was to help define and educate the market as much as it was to promote our solutions. BioCatch is similar in two ways: It is a behavioral biometrics company and it is a startup.
What have the highlights and challenges been during your tenure at BioCatch?
The challenges are the typical travails of a startup, but how often can one say that they work for a company that delivers amazing technology, makes a real difference in people's lives and where your co-workers are smart, visionary and fun to be around? The highlights for me are the daily success stories that come from our customers, like those showing how we protected an unwitting victim from someone stealing £20K from their bank account and saved a company $1.6M in losses.
What advice can you offer to women who want a career in your industry?
My advice to women who want a career in technology is to go for it! There is a shortage of talent especially in cybersecurity today and there is no reason that capable women cannot help to address that.
What is the most important lesson you've learned in your career to date?
The most important lesson I have learned is that if you are confident, prepared and thoughtful, people will take you seriously. It doesn't take long to make a first impression and it doesn't take long to break it.
How do you maintain a work/life balance?
I gave up trying a long time ago. I don't think there is really ever a balance and trying to maintain that is a recipe for constant guilt. Instead, I create priorities. I decide "what are the important things that I want to achieve," and then I put a plan in place to make sure they get done. I make sure to be fully present in the moment of whatever I am doing, and whomever I am with, whether it is with my work, my husband or my kids. When someone is with me, they know they have my full attention.
What do you think is the biggest issue for women in the workplace?
I think the biggest issue women in the workplace have is support. Support from both within the workplace and also outside of it. The busiest and most reliable women I know are working moms, and you would hope that policies in the workplace would support that. Working moms shouldn't be penalized if they have to stay home from work to take care of a sick child, oftentimes, forcing them choose between their children and their paycheck. Outside the workplace, I have found we are still fighting the same battle. Without support, no matter how much women want to "lean in", they will always be pulled out. This support system should and can come from spouses, partners, family, neighbors, friends and ultimately, from governmental policies and programs that make it possible.
How has mentorship made a difference in your professional and personal life?
There is no substitute for a young person when they say they want to do something and someone gives them the opportunity to do it and shows them how to get there. It's like the moment a baby bird discovers it has wings and can fly. The mentors I have had both personally and professionally did this for me and showed me that while they could open one door for me, I was the one that had to walk through it and find the next door and the next door.
Which other female leaders do you admire and why?
It's cliché but I would have to say Golda Meir, but probably not for the reasons most people would say. I admire her for operating in a man's world, but not by wearing feminism on her sleeve. She went for her principles, was guided by her vision, she did not shy from parental or female responsibilities, yet was able to be a marker on the world stage. In fact, the essay, entitled "The Reluctant Feminist," published in 2014, shows how she had a very strong personality on the one hand but was emotional on the other. I think Golda shows that it is possible to be a decisive and impactful person while still being passionate and compassionate. Another person that I admire is Malala Yousafzai. I think that her battle and subsequent advocacy for girls in education is inspiring on multiple levels - not only what she had to overcome, and her recognition as the youngest person ever to receive the Nobel Peace Prize, but the message she is delivering, that can touch every single girl around the world. There is much written about how women and girls perceive themselves and people like her can give others the ability to see through the toughest circumstances that they may be under and give them hope for their future.
What do you want BioCatch to accomplish in the next year?
BioCatch is at a point of inflection and growth that I want that to happen in a meaningful way. The company has enormous potential to be a major player in addressing some of the most intractable fraud and cybersecurity challenges that we face as a society today. In order to do this, we need to be good partners on the business side and harness the innovation that is coming from our research and development team to create new capabilities on the technical side. There are opportunities to extend into new verticals and to leverage synergies with other market players that address things like cross-channel fraud, insurance fraud and other cybercrimes that affect enterprises across the board.
Related
Popular in the Community