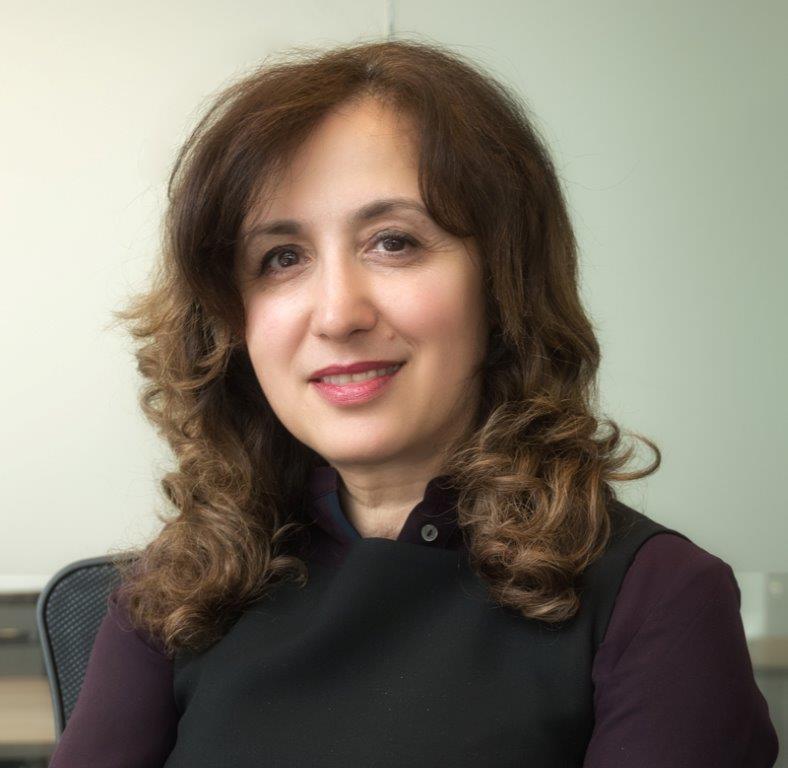 Guita Blake joined Mindtree in February 2016 as Senior Vice President – Head of Europe. The role involves total responsibility and full accountability for all of the European Mindtree Operations. Prior to working at Mindtree, Guita built her career over 20 years with Atos, TechMahindra, KPN and Olivetti where she held a variety of Senior Leadership roles across sales & marketing, delivery; market strategy and international portfolio management. Guita has an outstanding track record in leading, developing and delivering large and strategic IT outsourcing services across application and infrastructure. She has demonstrated strong leadership in driving transformational initiatives across multiple industries and establishing successful businesses where she had end-to-end accountability. Guita holds a post graduate degree in IT and an Advanced Industry Marketing qualification from CIM, UK. She has also completed the Executive Leadership program from Harvard Business School. Guita is married with two children and lives in London
How has your life experience made you the leader you are today?
Having lived in many different countries as a child, teenager and now as an adult, I learnt about different cultures, perspectives and points of view. I learnt how to respect other cultures and viewpoints, how to become a flexible person, how to adapt to the changing environment and to embrace change and how to value and maximise opportunities provided.
This learning set me on the path to leading and inspiring people from various cultures and backgrounds, ultimately making me the person I am today.
How has your previous employment experience aided your position at Mindtree?
Over the past two decades - of which I have worked across multiple functions in sales operations - I have picked up many key experiences. However, I would say my most important learnings have been, firstly, how to leverage collaboration across complex and large scale organisation for the benefit of a business, followed by the importance of planning and building a well-defined process as this can play a key role in improving a business.
Finally, I would emphasise the importance of entrepreneurial skills. Learning how to spot an opportunity in the market, or a problem that requires a solution, has been a key development over my career.
What have the highlights and challenges been during your tenure at Mindtree?
Highlights have included the successful building of a close connection with my team and our clients across multiple geographies and on a global scale. My business values are strongly focused around collaboration, understanding and respecting each other's needs and priorities, so I'm truly proud that we've achieved this success across the globe.
One of my main challenges has been around building my role within the organisation. It is always demanding to step into a new position but at the same time it is an exciting opportunity to shape it in a way that is beneficial for the business.
What advice can you offer women who are seeking to start their own business?
This is a difficult question to answer, as I have not started my own business. However, I have had experience in building a business bottom-up within large organisations. My experience has shown that you need to focus on building a strong and fully aligned team to support you on the journey - a team which shares your value and vision.
This obviously requires a lot of coaching, mentoring, and dedication to the team. Another point would be that you need to keep building up your strength and resilience, as there will be many obstacles and set-backs on your journey but getting back up again after a setback – as hard as it can be – sets apart those absolutely dedicated to the cause.
How do you maintain a work/life balance?
I was a workaholic for many years, prioritising the company's needs over my own. In more recent years, I have started to live in a much more balanced way and I feel that by doing this I am able to give more to the business by being more energised.
Achieving a positive work / life balance is about creating a balanced mind set, focusing on the right priories and learning how to optimise your productivity.
What do you think is the biggest issue for women in the workplace?
I think the biggest issue for women in the workplace is not being given equal opportunity to grow. I think the boardrooms are too full of the male-gender players and their egos. Many company cultures are generally not yet mature enough to encourage and accept women in certain positions within the enterprise value chain. I can see that the maturity level is improving in the business world but we are still too far from where we need to be.
How has mentorship made a difference in your professional and personal life?
Mentorship is very important in every stage of career development throughout professional life. My mentorship experience has been very positive and impactful to my career development. I feel lucky that I have had the opportunity to be mentored by some very successful professionals in our industry and I have learnt a lot from my mentors including how to apply my learnings into the day-to-day challenges.
What do you want Mindtree to accomplish in the next year?
I want Mindtree to hit all the key objectives set for our business! We are currently going through a transformational journey in Europe making a lot of exciting changes to our business. We have ambition to excel in all key areas: People, clients; and market. Mindtree is an organisation with strong values and absolute integrity. We are keen to drive excellence in everything we do. With great 'Mindtree Minds', we truly believe anything is possible!
Calling all HuffPost superfans!
Sign up for membership to become a founding member and help shape HuffPost's next chapter
This post was published on the now-closed HuffPost Contributor platform. Contributors control their own work and posted freely to our site. If you need to flag this entry as abusive,
send us an email
.