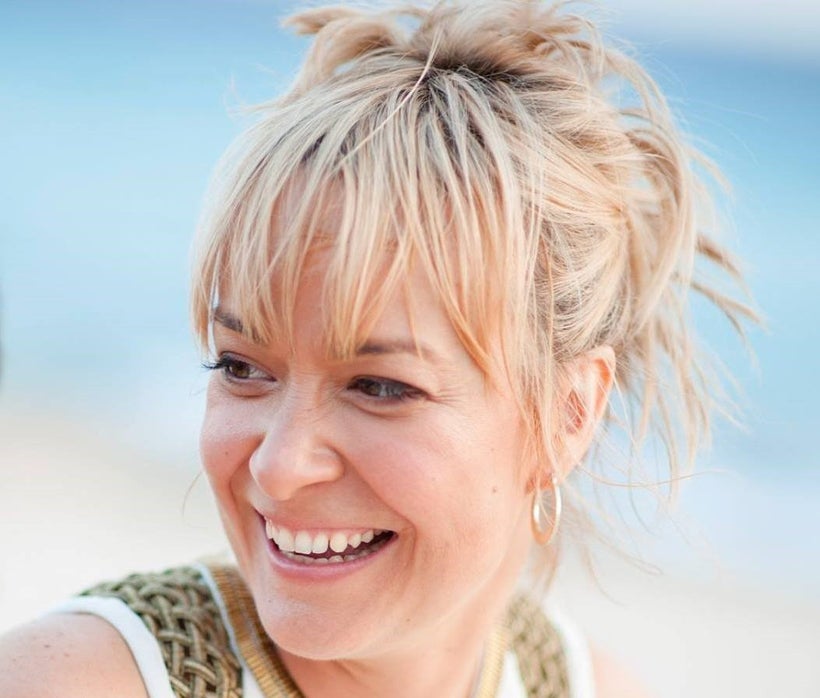 Hayley Sudbury is the founder and CEO of WERKIN. Compelled by a need for a commercially-driven diversity solution, WERKIN's technology accelerates inclusivity in the workplace by challenging the social and cultural barriers at the heart of the diversity talent pipeline debate.
An LGBT+ entrepreneur and former Barclays executive, she is on the steering committee for LB Women and a Stemettes mentor. Hayley regularly speaks on topics such as organisational change, diversity in tech and out leadership, most recently for SVC2UK, Connecting Unicorns, Berlin and Women in Tech: Scotland.
Hayley is well placed to understand and develop solutions to the challenges facing global organisations. She is now working to make global companies more inclusive.
How has your life experience made you the leader you are today?
I actually grew up in a very entrepreneurial family, and I think the idea of building and creating businesses has just been very much part of who I am. My grandfather was a huge influence on my life. He really was the head of the family and from a very young age I was always involved in business conversations: what was happening in the businesses that we had, as well as working in them too. We had a music retail business and from a very young age I was interacting with customers, so it was very much about understanding customers, what was important to them and how you dealt with them face to face. Taking that early experience through university and into my early jobs in the corporate world exposed me to the structure of what good leadership looks like. I started to meet good leaders in the corporate world on whom I could model myself and I was fortunate enough, particularly during my time at ANZ, to receive coaching and support as I moved into a senior manager role with a team. I'm at a point now where it's the mix of my upbringing, what I've learnt in the corporate world and building my own business that's being applied to what I'm doing now, as CEO of WERKIN. The underlying principle through all of that has been treat others as you wish to be treated, and ultimately that's the business I want to build and the way I want to lead and what I expect.
My previous experience, which is largely in financial services, has allowed me to understand the client at WERKIN. We're focused on helping organisations sponsor and mentor women in the talent pipelines. Having been in these organisations, I feel it's really set me up to understand what the customer wants, what they need and how to create a product that will best serve that purpose but also create change, because that's what we're really focused on doing. It's not necessarily like we've built something in a vacuum: the team has built a product which we believe does apply because we've actually been in it. We've held leadership positions and we're all pretty passionate about what we'd like to see change and how we can support more diverse individuals in their career journeys.
What have the highlights and challenges been during your time at WERKIN?
As an entrepreneur, every day has highlights and challenges! It's very much like being on a rollercoaster but that energy is hugely addictive. The highlights are definitely when we're progressing with a client and moving towards a win, that excitement of being able to close a relationship where we can work with them to create change. The other broader highlight has been developing this product, getting it truly to the point where it is about product/market fit. It's been quite a journey but has been a core part of getting it right. It wasn't necessarily an easy journey but one that I'm happy to say we're at the end of. Now it's about turning on our product with clients and that feels really exciting. Every time we do that, it's a huge highlight for me. I think the challenges are just the challenges that come with the startup world. There's always this mix of "how much should I publicly share" and "holy f&%k!" Another is getting the right people to grow with you, and that takes time. But I think the biggest challenge is that everything always takes longer than you can possibly imagine. Over time, and because this isn't my first venture, I've come to accept that and I'm certainly more Zen about timings and clearer around what it takes, what runway we need to get to a certain point. But the challenge of time is the biggest one because your timelines are not necessarily someone else's, and there are a lot of variables in the process that you really can't control. Sales cycles are not necessarily fast and you need to be prepared for that and think about what journey you're going on with the customer.    
What advice can you offer to women who want a career in your industry?
My industry is very much technology but we work across a number of industries. To women I think I would say a lot of this stuff is new and changing, it feels open and it feels exciting. My advice would be to do just do it and not think about it because so much about what you're doing and building is about execution. It's never about an idea. It's about starting something and seeing how that starts to take shape. My other piece of advice is make sure you have a great support network around you: that's not about investors, that's people who can literally share the journey with you, who can help correct your course when you are radically off it and people who you value and respect. They don't have to be board advisers but just people you can bounce stuff off and it's really important to have that ecosystem, whether they be fellow entrepreneurs or clients you've dealt with previously. You can't do this stuff in isolation. I do think sometimes women can wait for this perfect point to share their work and their journey and I think if you're starting something in this field, you share the journey rather than waiting until you have an end product and ten customers. It really is about the steps you're taking and building a profile for yourself in the industry. There are some differences between B2C and B2B but looking back, I would have done some of that faster.
What is the most important lesson you've learned in your career to date?
If it sounds too good to be true, it probably is! There's clearly no overnight success: it is a marathon, not a sprint. Because of that, you have to really believe in what you're doing and if you are building a business, it can't just be about the money. It's not enough.
How do you maintain a work/life balance?
As an entrepreneur, you are on most of the time because the buck stops with you. But the reality is you can sometimes be more flexible in the way you do things. If I can be flexible in where I do things i.e. working remotely somewhere with a better climate, that allows me to feel balanced. Exercise is hugely important. I love training, I love doing something every day that helps me set my intention. And I also really believe in stopping for meals with friends and family and not looking at the phone during that time. Once a year, I aim to have a technology break for 5-10 days. It's been harder to do recently but I do always aim to do it.
What do you think is the biggest issue for women in the workplace?
Presenteeism is still a huge issue. I'm hearing a lot of great stories coming out of some organisations but if a company isn't truly outcome focused, it's hard to embrace flexible working properly, which is not only great for women but great for everyone. When we're happier and more balanced, we're better partners but we're also better in the workplace. I think the line between work and home life has become more blurred because of technology. I think it's making it easier but there are challenges in some industries and organisations, it's about being seen rather than what's being delivered. If you can make that shift, that is better for women and men, and for life. We're then the humans that we need to be in our personal life.
How has mentorship made a difference in your professional and personal life?
It's been huge! I was very lucky to have someone who was an ongoing mentor from my first senior leadership role and that has now turned into more of a friendship. They have definitely challenged and questioned me and some of the ways I was looking at the world and that was hugely helpful. Right now, I'm working with someone who's been there and done it in the tech space and that is proving really valuable. I've always been an active mentor in business but now I'm working with more junior people, at the moment a computer science student at University of St Andrews. I find that a fantastically rewarding experience around building my own understanding of the younger generation but also being able to add value where I can on the journey of becoming an entrepreneur, a woman in tech, and an LGBT leader. That's been hugely rewarding.
Which other female leaders do you admire and why?
For me, a perfect example is Ellen de Generes, because she's someone who's been so courageous, coming out 20 years ago, which was a very difficult thing at the time. She's also an incredibly successful businesswoman and I think she is someone who really lives and breathes her values. That is the thing I respect most in people; congruent behaviour. She is an example of that, as well as being very successful and good at what she does. She's passionate and with her passion has come success. As a role model, an LGBT leader and also as a businesswoman, she's a perfect example.
What do you want WERKIN to accomplish in the next year?
The next year for us is hugely exciting! We are opening up in Hong Kong towards the end of the year. We're continuing to grow the business into Europe; it's really about being more global in what we do. We look forward to building our client base across many industries to help them to really create change and actually diversify the mix of leaders who are in their talent pipeline and make them more innovative and inclusive.
REAL LIFE. REAL NEWS. REAL VOICES.
Help us tell more of the stories that matter from voices that too often remain unheard.
This post was published on the now-closed HuffPost Contributor platform. Contributors control their own work and posted freely to our site. If you need to flag this entry as abusive,
send us an email
.