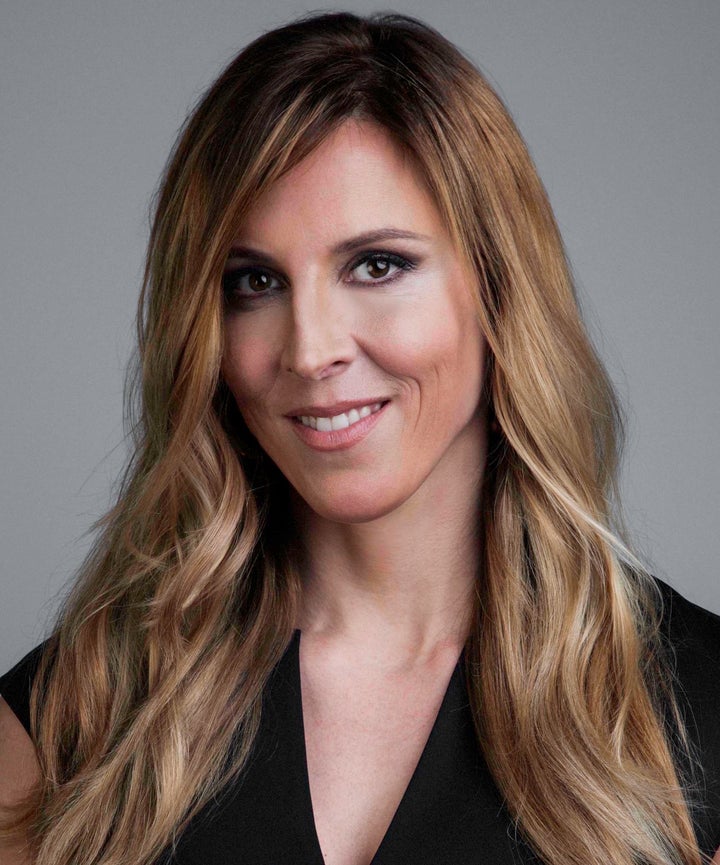 Heidi Burkhart is the President and Founder of Dane Real Estate. Burkhart formed Dane, an affordable housing real estate brokerage, in 2008 when she was 26. Today the company has facilitated the closings in excess of 11,000 affordable housing units and over $1.5 billion in transactions. Dane has had tremendous success rehabilitating properties nationwide but focuses heavily on the New York City area, such as properties in the Bronx, Brooklyn, Staten Island and New Jersey. Most notably Burkhart brokered one of the first preservation projects in the nation utilizing the Rental Assistance Demonstration (RAD) program, which included the issuance of a new 20-year, Section 8 Project-Based Rental Assistance (PBRA) contract. Dane also recently expanded into the Australian market focusing on the acquisition of high-end retail properties in Melbourne, Sydney and Perth.
Burkhart has used her business success as a platform for affordable housing and economic development. She has contributed to publications including Real Estate Weekly, The New York Real Estate Journal, The Real Deal, Brick Underground and Chief Executive to champion the need for affordable housing, address the state of the industry and speak to its future. She is also a frequent guest commentator on BronxNet TV and a contributor for The Huffington Post.
Burkhart graduated from the University of Toledo with a BS in business. She started her real estate career at 21 as a commercial investment broker in New York City, quickly rising to be one of the top brokers in the industry specializing in 'under the radar' transactions.
How has your life experience made you the leader you are today?
I believe life experience is an essential part of what makes us who we are. It has certainly shaped both who I am as a person and as a leader. The biggest lesson life has taught me is to focus on those who truly love and support me, which includes my team. Not only do I want to make them proud every day, but also I want them to feel rewarded for kicking ass for the company, and for me. In the past, I did so much for so many – anyone and everyone – but now I realize that was wasted energy. Understanding how and where to focus my energy has made me a better leader and a better person.
How has your previous employment experience aided your tenure at Dane Real Estate?
Before founding Dane, my prior work experiences shaped me to be the strong and productive entrepreneur and hustler I am today, as is the case with many of my peers in brokerage. I was fortunate enough to get my start at a company that truly whips you into shape from day one and teaches you to fend for yourself from the get-go. My time here instilled in me the idea of going above and beyond, "25/8 hustling." It was a wonderful foundation for me as an entrepreneur and truly shaped my work ethic.
What have the highlights and challenges been during your tenure at Dane Real Estate?
During my tenure at Dane, both the highlights and the challenges have had one consistent element – my team. Throughout my tenure, I've had people come and go. Although challenging, this has taught me the important lesson of separating the business from the personal. You can't be hurt when someone chooses to leave, and you can't keep someone on your team who is struggling just because you like him or her. Once I successfully learned to separate the business from the personal, I was able to create a team that has been supportive and continues to keep pushing, growing and learning. Having a good team behind you makes you the best version of yourself.
What advice can you offer to women who want a career in your industry?
Be you! Don't compromise your morals, values or ethics and continue to hold yourself to the highest standards. Respect and believe in yourself because confidence is crucial. Most importantly, I would say work hard and keep hustling.
What is the most important lesson you've learned in your career to date?
"Scale back to scale up" is the best advice I have received thus far in my career. Since starting my own business, I have come back to this counsel often.
How do you maintain a work/life balance?
I work at maintaining this balance every single day. This is essential for me and much more important than people think. It is also something that can easily fall through the cracks. Because people neglect this balance, they hover at the edge of burnout more often than you would think. Lucky for me, I am blessed to have a great man by my side who reminds me to find laughter and have fun every day.
What do you think is the biggest issue for women in the workplace?
I don't like to think that we, as a gender, have separate issues in the workplace than men. I think the biggest issue for anyone in the workplace – man or woman – is that people so often lose passion for their work. This results in stagnation in the workplace, which leads to unhappiness. My advice is to fight for your goals and go after your happiness – your dreams can be your reality if you work hard enough to achieve them. Just like climbing a mountain, you cannot start at the top. You have to start at the bottom and overcome each obstacle to get to the top.
How has mentorship made a difference in your professional and personal life?
I've been fortunate enough to have had wonderful mentors, and they have made a huge difference in both my professional and personal life. Even if they have only had time for three words, those three words have helped bring things into perspective. Bionic's David Kidder once told me to "be the painkiller" and to "find the focus." Although brief, these few words have helped me keep things in perspective.
Which other female leaders do you admire and why?
Serena Williams is someone I really admire. I love how she has made a successful business out of being an athlete. She has become a businesswoman, first and foremost, and has done so with a foundation of being a world-class athlete. She has built an inspiring legacy by reaching for her goal of being the best athlete in the world, man or woman. I respect her – her focus and her undeniable passion. When Serena started out in the tennis world, she was seen as "the other sister," not the better sister. While Venus was extremely successful in her early years, Serena waited patiently for her time to shine. But she didn't waiver. She stayed focused, worked on her weaknesses, continued to improve her game and let time tell her story.
Another female leader who inspires me is Jessica Simpson. Despite being underrated, she has quietly created a fashion empire while raising her family. She also created a show, The Price of Beauty, which was ahead of its time. The show highlighted the often-ridiculous standards of beauty that are embraced by cultures around the world. She has been a strong advocate of acceptance, saying that there is no one standard for beauty and the media should not dictate who we find beautiful. I have always admired her for speaking out on this cause, while simultaneously building a quiet but gigantic empire.
What do you want Dane Real Estate to accomplish in the next year?
I want to amass, with my partners, a strong affordable housing portfolio that is focused on economic development. I do not agree with everything President Trump says or does, but I am looking forward to seeing and benefitting from the increase in business productivity he promises to bring. At the same time, I am fearful of how he will treat affordable housing, but for now I am staying optimistic. I have faith that he will create and sustain programs not only for low-income families, but even more so for middle-income and workforce-housing families. I hope he will see the opportunity to help millions of Americans in affordable housing — and I hope that Dane Real Estate will be a part of it.
Related
Popular in the Community