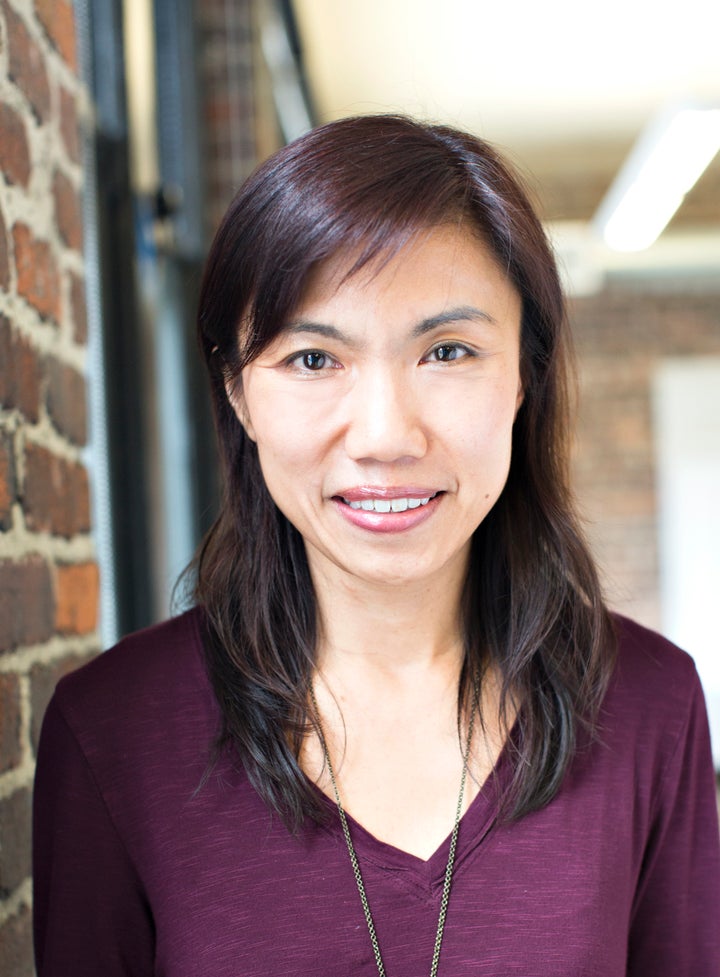 Jeana is Chief Operating Officer at San Francisco-based CoverHound, an insuretech company that delivers innovative platforms to help consumers and businesses easily compare and purchase P&C insurance online. Jeana oversees marketing, strategic partnerships, call center operations and end-to-end customer satisfaction. Her expertise includes overall customer experience, branding, customer acquisition and retention, business development, P&L management, and call center/retail operations. Jeana is results driven, consumer focused and extremely execution oriented. She is passionate about building high performance teams, efficient operations and great company cultures.
Prior to joining CoverHound, Jeana led marketing strategies and built marketing teams at multiple technology startups in financial services, automotive industry and social media. Earlier in her career, she worked for Charles Schwab for over 6 years, developing its retail investor business in the US, Europe, Middle East and Asia.
How has your life experience made you the leader you are today?
I grew up in a poor family in Hong Kong. My mother had to work two jobs a day from the morning through the evening. LEGO and Barbie toys are like must-haves to kids nowadays. I remember how I envied kids who had those toys. That childhood experience taught me to work hard for everything I have and never take things for granted. I see perseverance as a key to success and I don't give up easily.
How has your previous employment experience aided your tenure at CoverHound?
I'm fortunate to have worked at both large corporations and early stage start-ups prior to joining CoverHound over 4 years ago. My past life taught me to focus on end-to-end customer experience, understand the critical alignments between Marketing, Sales and Operations and the importance of respecting the People (internal employees and external partners). A lot of the learnings from my prior roles have been very instrumental in helping me work well with the rest of the executive team to grow CoverHound.
What have the highlights and challenges been during your tenure at CoverHound?
CoverHound is a 7-year insuretech company. We've expanded from Personal Lines to Commercial Lines of insurance and CyberPolicy. Personally, I'm very proud of the team and culture we've built. The challenges have been our growing pains—it's hard to hire and scale fast enough to meet our business needs. We have already grown out of our offices in both San Francisco and Southern California and are actively looking for additional space.
What advice can you offer to women who want a career in your industry?
Strive to work for a company that focuses on its team and culture to grow their business, a workplace that values diversity. Female executives are still the minority in the insurance industry as a whole. At CoverHound, we have a very diverse culture that supports female executives (8 out of the 11 executives are female). When I come to work, I focus on how I can contribute as an individual. I don't think of female vs. male.
What is the most important lesson you've learned in your career to date?
This is a very hard question because I really learned a lot of important lessons throughout my carrier. I think the most important one I learned is to not take things too personal. At work, it's very important to control our personal emotions, stay objective and focus on making the best decision for the company as a whole. The right decision for the company and team may not be what we personally desire. I remember the times when I argued with my boss and then realized years later I was so wrong. As I continue to advance in my career, I'm able to see a broader picture.
How do you maintain a work/life balance?
I have two little kids (6 and 8 years old) who need a lot of attention, so I'm obligated to balance my work and life. My husband and I both work at early stage technology companies. We need to team up very well and coordinate our daily and travel schedules. Mastering our work/family calendar is key. After all, I have to be honest it's not easy to balance work and life as a mom and an executive for a fast paced company. There are days when I feel that I'm not doing well enough at work; on other days I may feel I'm not good enough as a mom. I optimize the balance based on my satisfaction and achievements on both sides, not purely based on hours.
What do you think is the biggest issue for women in the workplace?
I don't see any real big issues for women in the workplace. I'd focus more on how we as individuals can do better every day. Yes, gender discrimination exists in some workplaces but don't let gender get into your way. If you find the right work environment, you can strive whether you're female or male.
How has mentorship made a difference in your professional and personal life?
I'm fortunate to have had a few great managers and colleagues who cared about my professional and personal development. They gave me very sound advice that I benefited from for many years. I shared my lessons with my team members when I saw them behaving like I was when I was younger. I let them know the mistakes I made. A lot of the advice I received has also been very helpful for improving my personal life.
Which other female leaders do you admire and why?
Sheryl Sandberg. It's not just because of her success as a female COO at Facebook, but also how she moved on and continues to excel after her husband suddenly passed away. A very powerful example of a female executive taking the meaning of success to a next level when life takes a toll on her.
What do you want CoverHound to accomplish in the next year?
NPS (Net Promoter Score) is our #1 metric. We already achieved an NPS of 80 (same score as USAA's in 2016). We're passionate to truly improve the way consumers and businesses compare and shop for P&C insurance. In the next year, we'll continue to improve our technology platform to deliver a best in class customer experience, online and offline.
Related
Popular in the Community