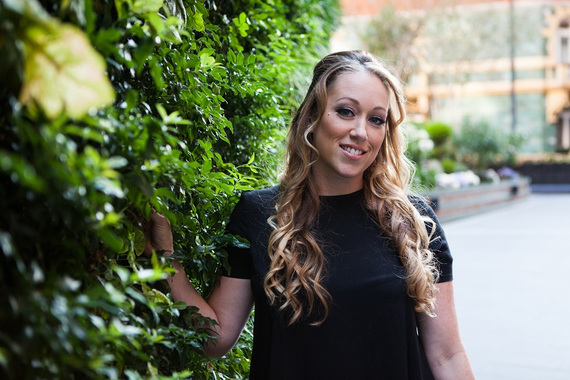 Los Angeles Travel Magazine is the realization of entrepreneur and luxury travel expert, Jennifer McLaughlin. With over ten years of experience, a celebrated passion for adventure and the finer things in life this is her second business venture in Southern California.
A native Bostonian, Jennifer completed her Bachelor's Degree in Hospitality Management and Travel & Tourism at Johnson & Wales University in Providence, Rhode Island. She then relocated from Providence to Orange County in 2003 after graduation and has been a Southern California resident ever since. She has written for a variety of magazines and websites and has served as President of the Hospitality Sales & Marketing Association International, Orange County Chapter
Jennifer's commitment and motivation to explore the world showed at a very young age when she fell in love with the idea of living in a hotel while in the 7th grade. After nearly a decade of hospitality endeavors from her time as Director of Tourism for the Irvine Chamber Visitors Bureau to serving as Director of Marketing and PR for The Waterfront Beach Resort, A Hilton Hotel, she found herself ready to take on a new challenge. This former Hospitality Exec is currently a go-to expert for luxury travel advice, beauty on the go tips, worldly fashion, dining, and celebrity travel. As a celebrity reporter, Jennifer has landed interviews with some of Hollywood's finest including Necar Zadegan, Morgan Stewart, Samantha Brown, Brandi Glanville and Moby, among others.
How has your life experience made you the leader you are today?
From a very young age I knew exactly what my passion was, travel. I started vocalizing it more and more around the 7th grade mark. It was during this period of my life that I started coming up with "deals" for my parents. "If I get all A's will you take me to Florida?" They agreed to the terms and it wasn't long before I was jumping off the school bus, report card in hand ready to start my well earned vacation planning.
When it was time to start planning for college I had already made up my mind that a degree in Travel & Tourism was the route I was headed. I loved everything about the industry which made it difficult to pick just one direction. I wanted to learn every aspect from working in a travel agency to becoming a tour guide in an exotic destination. Luckily, Johnson & Wales University provided all of these options and more. During my time at JWU I was able to complete intern and externship experiences which helped to narrow down the specific career destination I wanted to pursue. I tried it all, I interned as a tour guide in Brazil, at T.F. Green Airport, American Express Travel, Collette Vacations, the Blackstone Valley Tourism Council, the Providence Convention & Visitors Bureau and tackled every aspect of hotel operations at a five star resort in Greece on a summer externship. I gained a vast amount of knowledge in that short time which provided the confidence I used to become a leader in my industry. Anyone can be a leader but it takes education, experience and an ever-evolving open mind to gain the respect from staff, peers and colleagues.
How has your previous employment experience aided your tenure at Los Angeles Travel Magazine?
Due to the excellent travel experiences I accomplished during my schooling, the beginning of my career was very smooth. I had immersed myself in extra courses and internships which helped me graduate in little over two and half years with a four year degree. Once I got out into the workforce I certainly had to put in the time and work my way up. Because I was a go-getter and hard worker the climbing process was much quicker than expected. I transitioned from a sales and catering position with Hilton Hotels to a catering sales manager position at the Anaheim Convention Center. It was this position where I really learned a lot about company politics, professionalism and client diversity. One day I would be planning events for 90,000 plus guests and then the next a high school reunion for only 100. I worked very closely with the Anaheim Convention & Visitors Bureau and found myself really enjoying my time with them. We would travel together for trade shows and it provided a great inside look at how a larger bureau operated. When a position opened up with the Irvine Chamber & Visitors Bureau I jumped at the chance and was chosen for the job. Between this position, my time in Anaheim and previous hotel background I have an experience level that has really helped me make knowledgeable decisions for the magazine. I understand each side of the business, not only what benefits the magazine but also how to provide successful opportunities for our clients and partners.
What have the highlights and challenges been during your tenure at Los Angeles Travel Magazine?
For me personally the highlights come from seeing our ideas translate into reality. There is so much time and effort that goes into one issue and to see it come to fruition is always exciting.
We recently received a certificate of recognition from the State of California for our efforts in increasing California tourism. It is amazing that we were recognized and can make an impact to such an important part of our economy. It goes to show you that anyone can make a difference. We love the state of California and couldn't think of a better place to call home.
The challenges have been mostly in establishing the best possible team. We strive to find passionate and creative individuals that can teach us how to be better. We always want to continue to develop ourselves and set new trends. Every business in the world can be better and we believe this is how our business will continue to grow and flourish organically.
The other challenge we run into is the stigma that "print is dead". We can honestly say, this is not the case. We have grown extremely fast in the last few years and the reason for the growth is because our readers love the visual aspects and it helps them dream about their next escape. There is something special when you can immerse yourself into a good book or magazine. It helps set the precedent that travel is right there within their reach, they just need to picture themselves there.
What advice can you offer to women who want a career in your industry?
The travel industry is amazing, especially if you want to see the world. Most people work to travel so why not travel for work? It is the best of both worlds.
My advice to women in general is to create a work space that allows you to have it all. While I don't have children yet, I can imagine the day when I get to take them to work with me. With the nature of my business that will include traveling the world with them, showing them different cultures, food, people and everything in between. That kind of experience for a young child is priceless, so don't assume because you have a family that a travel job is out of the question.
I also surround myself with a team who I feel are more like family. Surrounding yourself with the right people will only make your job and life more enjoyable so make good hiring choices and always trust your gut when interviewing, typically that women's intuition is steering you in the right direction.
What is the most important lesson you've learned in your career to date?
Always be the bigger person and be nice. It can be difficult at times but it takes a strong person to take the high road. Also, don't be afraid to admit when you are wrong. No one knows everything!
How do you maintain a work/life balance?
This has always been a challenge for me and it wasn't until recent that I came to realize I don't have to have the perfect work/life balance. The key is to maintain as much of a balance as possible but you cannot stress if that doesn't always work out. Don't be afraid to say no, I am a yes person and sometimes I take on way too much. (Ok, most of the time I take on way too much!) With that being said it's good to sit down and analyze the choices you are making so certain aspects of your life do not get neglected.
What do you think is the biggest issue for women in the workplace?
In the corporate world, the pay scale variations are always an issue. I have also witnessed a respect issue as well. Personally, I have been in situations where I am disrespected and ignored because I am female, while the men are treated like kings. This recently happened to me in Moscow and I was blown away that this would take place in such a business oriented city.
How has mentorship made a difference in your professional and personal life?
I certainly look to mentors for my own personal and professional growth. It is a key ingredient to continue evolving and growing into a successful leader. With that being said I think it is extremely important to mentor others as well. I have been mentoring people in business for many years and it is very rewarding. If I can help someone else succeed just by sharing my experiences and knowledge then why not? Regardless of age we can all learn from each other and we each have different backgrounds that can attribute to one another's success.
Which other female leaders do you admire and why?
I have always looked up to Samantha Brown. She is the one person that really sparked my interest in taking my passion for travel and turning it into a career. Before her, I really didn't even know it was a possibility. When I saw her paving the way for women in travel I quickly took notice. The fact that she was originally a small town girl from New Hampshire resonated with me because so was I and I thought, "If she can make it, so can I." I will never forget watching her on the Travel Channel and tell my mother I was going to live in hotels for the rest of my life like Samantha Brown. I certainly wasn't far off!
What do you want Los Angeles Travel Magazine to accomplish in the next year?
I would love to see the magazine grow outside of Southern California. Organically we already have a great International following because many people look to LA as a trendsetting city. They want to know what Angelenos are deeming the best new place to visit or what luxury trends we are favoring. It would be great to see the LA Travel brand go to the next level with increased global awareness.
Calling all HuffPost superfans!
Sign up for membership to become a founding member and help shape HuffPost's next chapter