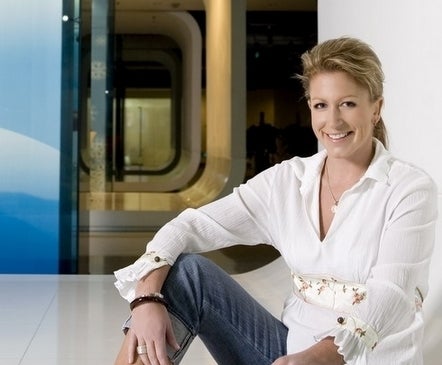 How has your life experience made you the leader you are today?
I have always been up for an adventure. I spent my childhood exploring the exciting suburbs of Sydney, Australia – we were outdoors all of the time, always looking for mischief and something do to. Today, not much has changed. I love learning new things, and think that pretty much everything can be discovered when you set out to find it. I grew up in a very diverse community – there was always new food to try with interesting and enticing smells emanating from my neighbors kitchens; new cultures brought excitement, and as a child my parents made sure we traveled, experienced new things, and tried our hands at whatever we could. I lived up and down Australia's east coast, on tropical islands, and in China – and have visited so many fabulous cultures from South East and South West Asia, to Brazil, and through Europe. Being part of and experiencing different cultures, I believe to be essential when leading a company, group, or even a family. The understanding that you gather from such experiences are invaluable to creating a depth of understanding issues, solving problems and fostering constant innovation.
How has your previous employment experience aided at Tampon Tribe?
My first job was delivering newspapers when I was 9 years old. I told my parents that I really wanted a pair of white Redstone rollerskates with red wheels – they told me to get a job, so I did. I hit the streets (along with one of my parents, who may have regretted their earlier suggestion) at 5 a.m. three mornings a week until I had enough money for my much-anticipated purchase. From there I moved on to pamphlet delivery – a meteoric rise in delivery circles, then I got a job making pizzas at 14. At 16 I graduated to KFC, and to be honest, I learnt a ton there. The manager allowed us to develop, grow, and be responsible for our decisions in the business, it was awesome. I worked two jobs through university and graduated as a broadcaster when I was 21 – I also took a year off school to sell prestige cars – another amazing learning experience. My career then traversed through TV and radio, to marketing and business management. I worked in hospitality – for Club Med and in the beautiful Whitsunday Islands in Australia, before spending eight years in Beijing, China, as a broadcaster and business person. Then three years ago Tampon Tribe was born. I love learning and experiencing new things – and that enables me to take on the task of an entrepreneur – you have to be able to roll up your sleeves and do anything and everything. I love it! A friend of mine once said that business acumen can't be taught, and running a successful business demands dedication, application of lessons learnt, and a lot of grit – all fabulous skills that I learnt by experiencing as much as I could.
What have the highlights and challenges been during your tenure at Tampon Tribe?
Starting a new business is just so much fun. Every day is a new challenge and brings something interesting. For Tampon Tribe, navigating strict import licencing procedures, honing in the market with exact synergies with our brand and fulfilling a rapidly-increasing order pipeline are daily demands that constantly call for solutions to tiny problems. As a very new company I was over the moon with the instant acceptance and uptake in subscribers – it's enabling the dream of impacting the planet in a positive way to absolutely come true.
What advice can you offer to women who want a career in your industry?
Do it! But you have to have unwavering commitment to your dream, a really good idea, and the ability to ignore any naysayer who comes in your way. Take all of the help that is offered – you'll need it!! And ask people around you to chip in when you need them. Surround yourself with truly good individuals – you will be surprised how many people actually have things to give and who are willing to do so. And be a nice person. When you're truly passionate about what you're doing it shows.
What is the most important lesson you've learned in your career to date?
Be honest and really really clever. Learn when to listen. Learn what to say and when. And be honest. Always.
How do you maintain a work/life balance?
This my friend, is a myth. There is life and that includes work – when you are doing what you love, there is no need to "balance" anything. For me, life includes everything – work, health, friends and family, and they're all fun. I never feel drawn to have to balance anything – it's all a great mosaic of existence.
What do you think is the biggest issue for women in the workplace?
I love being a woman in the workplace, so for me, there haven't been any issues, although I know that this is not the case for many women. Friends of mine have missed promotions, accepted lower wages, and failed to get ahead purely because they were not part of the "boys" club. I recently read a report in the Harvard Business Review that outlined the different questions that VCs asked men as opposed to women – they asked the men positive questions, and the women negative ones - which is just gobsmacking to me – particularly considering the fact that female-lead startups actually have higher success rates!
How has mentorship made a difference in your professional and personal life?
I have always tried to surround myself with inspiring people – those who have achieved, those who are trying to, and those with a dream. I have never had a "mentor" per say – but I have had some great "bosses" and role models who have always been happy to share their strategies for success. I also love observing people, reading and drilling down on what makes someone tick. Everyone has a story to tell, and I love sitting with people and getting to know them, from business leaders, to people at the library or park.
Which other female leaders do you admire and why?
Angela Merkel – she just doesn't take any BS from anyone. She is a strong leader who dominates international decisions and leads conversations. Hillary Clinton – I mean, she is just awesome. Michelle Obama – such a strong role model, and Jane Goodall, who acts from her heart, mind and soul and has transformed the way young people touch the environment.
What do you want Tampon Tribe to accomplish in the next year?
We're on track to hit some key goals this year – one of them being our employment mission, the other our environmental mission. When I started Tampon Tribe, I was driven by not only the difference that we could make to women's health by bringing affordable organic hygiene to the subscription market, but also the difference we could bring to making our society a better place. We are sustainably produced (ICEA certified) and use no plastics in any of our products – our wrappers are even compostable – they are made of a compostable starch film, so we try to impact our environment and the Earth as little as possible. We have a strong giveback mission to homeless women, where we provide a day pack of products for every month of Tampon Tribe products sold – and our employment mission focuses on underserved populations – so as we grow, we really can help make the world a better place. One organic tampon at a time.
Related
Popular in the Community