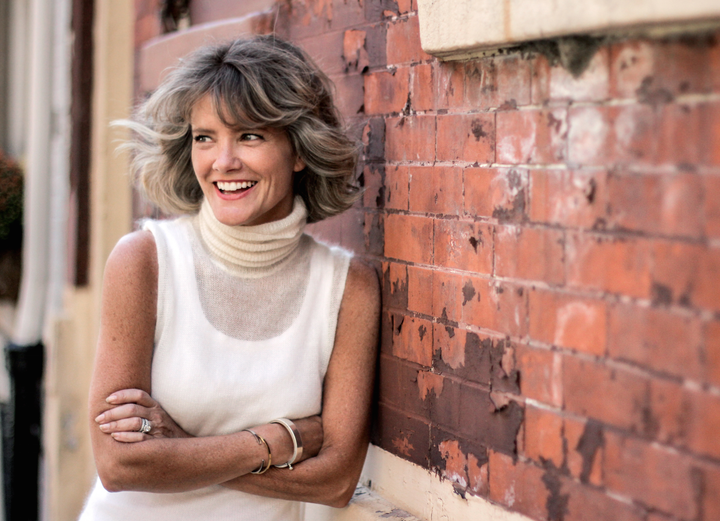 Jennifer Putnam has served as Chief Creative Officer at Allen & Gerritsen since 2015. Jen's career arc reveals her unquenchable thirst for memorable advertising, purpose-driven marketing and innovation. From traditional ad agencies to the forefront of digital, Jen's unstoppable curiosity, strategic mind, and passion for relationship-building have made her a strategic and creative force. She's helmed cross-channel work and innovative firsts for a very broad range of global clients but loves most doing work that creates positive impact.
How has your life experience made you the leader you are today?
My story is an unusual one: I was raised by parents who've made a lifelong commitment to the greater good. Whether in being a voice for the unheard, helping the hungry, advancing women's issues or contributing in the fight to eradicate AIDS, my parents infused in me the importance of what it means to be part of social change, through example. This, coupled with my passion for art and communications, led me to the very unlikely path of marketing/advertising. I recall feeling conflicted about whether I should pursue this path and discussing it with my grandmother. In expressing my dilemma about entering an industry that was so competitive, tough on women and purely for-profit vs. considering non-profit, she said to me "Why can't you use this opportunity to do both? Demonstrate good through your talent?" She was a wise woman.
From day one, I have made it a mission to create positive messages in my work, and push for the customer insight that sets a brand apart and can shape an action versus simply an ad. Use our powers and our platforms for good. I've done this for a wide range of clients including Maybelline, P&G, General Motors, IHG as well as global NGO CARE. CARE is the organization my father was working for when I was born in Haiti! Talk about kismet. Seeing this same philosophy finally come to life in our business with the broader adoption of cause marketing and purpose-driven brands is thrilling for me. We know consumers today want to see this in action and are holding brands accountable. It's such an important and exciting time to help our clients activate what is intrinsic to them as a trusted contributor to their audiences and communities.
I have also experienced some extremely challenging situations in this industry. Overt sexual harassment in my earliest years should have made me walk away. It's hard to put into words some of the things I endured. Thankfully, two strong female role models encouraged me to stick to my pursuits, which I did. After some more rewarding experiences at DDB, Leo Burnett and Ogilvy in Chicago, I fell in love with the digital space and moved on to Digitas, Rue La La and SapientNitro before assuming my position as CCO at Allen & Gerritsen. My desire to pay it forward and be a role model and support for other women and minorities fuels me every single day.
How has your previous employment experience aided your tenure at A&G?
Because I had such a long stint in the more traditional channels before joining the forefront of the digital marketing revolution, I came here with a breadth of experience and knowledge that can help our clients evolve. My path has also been so valuable in building relationships across disciplines, agencies and cities. Those relationships have resulted in my being able to recruit the best talent and hit the ground running with them the second they walk through the door. We're building an exciting new dynamic here of thought leaders and "purple squirrels" (a term I credit to Emily Culp, CMO of Keds).
What have the highlights and challenges been during your tenure at A&G?
The highlights have been around the team we are recruiting and shaping to take some leaps forward. I helped define our mission: "To be always in the making." So the expectation is that anyone working at A&G understands we are never done. There's always a way to strengthen an idea. A way to improve our offering. We have to be thought leaders for our clients and move beyond the ask to the "What if?" Here, we call it the "Yes, &."
Challenges are largely around any agency in transition: new ideas, new ways of working, new talents and unfamiliar skill sets. Change is a word that scares a lot of people, but it has always energized me. We can never rest on our laurels. Innovation and great ideas wait for no one.
What advice can you offer to women who want a career in your industry?
In Mr. Rogers' words, "look for the helpers" when you hit roadblocks or challenges (which you will). That's what I did when I was deflecting such hostile words and actions as a junior art director. I saw in two prominent women, mentorship, leadership and strength. But they were clear with me from the start, that they weren't only helping me because I was a woman, but because they saw talent and drive in me. My group creative director Judith Werme, took me into her group and said "Let's see what you got." Within weeks, I'd sold a major campaign that took me to Paris and a seven-page print spread for Maybelline in People Magazine. It's amazing what can happen when you find people who believe in you as much as you do. But the latter is key — believe in yourself and your unique offering while working hard to earn the respect of those you admire most.
What is the most important lesson you've learned in your career to date?
Stay curious. Keep reinventing yourself. Take leaps — even if it scares the hell out of you. I've watched too many people get comfortable and assume they'd always have a career in this business. I recall when I left Chicago, people laughed about the fact that I was going to work in Boston for what was then Bronner Slosberg Humphrey. Truth be told, I was a little nervous about it myself. At the time, it was known as a direct marketing shop and therefore a place where your career could stall or even die. However, it was the quite the opposite for me. I fell in love with the ability to measure our work and therefore respond and optimize, especially in digital. I was immediately re-energized about an industry that had become too routine for me. I marvel at what we can do with technology today and all the ways it can enhance our communications, interactions and unleash creativity. And I crave learning from peers, colleagues, innovators and audiences that push us to think differently. This aspect of our business — which is all about that exchange — makes us better humans, teachers and marketers.
How do you maintain a work/life balance?
Some will take issue with me saying this, but there's really no such thing. I'm deeply passionate about my family, my kids, my home – but I am also deeply passionate about my work so I give both my all. I stopped sugar-coating this a long time ago when younger women would come to me asking "How do you do it?" knowing I was a single parent of two children for quite some time. Truthfully, it's hard to balance it all so you have to have a conversation with yourself, define an internal mantra and set your own boundaries. I've definitely gotten better about unplugging when I go on vacation, largely because I have made it a point to surround myself with incredible talent that I trust implicitly and make me smarter. I also make a practice of encouraging individuals on my team to do the same and will often spontaneously say to a rock star, "Take a day and enjoy your family or some time to yourself." I do believe the challenge of balance is one of the reasons we lose so many incredibly talented women in marketing and I respect completely the personal choices made, but I'm sad for our industry as a result.
Today, my children are in college and I delight in watching them navigate their own paths. I communicate with them almost daily and love visiting them at school - seeing them in their element. My other respite from work is doing home renovations with my husband, morning walks with my rescue dogs and of course a good Netflix binge. Having those guilty pleasures is so important – but let yourself really be in those moments to enjoy them.
What do you think is the biggest issue for women in the workplace?
Unfortunately, there are still quite a few. I'll couple two biggies – voice and equal pay. More women need to find their voice in expressing and OWNING their ideas. And, women have to get more comfortable about speaking up for themselves where pay and promotions are concerned. I can't tell you how many times a man has said to me, "I don't like that she actually asked for that [raise or promotion]." My answer is always: "'I'm thrilled she did!"
How has mentorship made a difference in your professional and personal life?
I believe mentorship is an always-on demonstration. So I move through my day, treat people and lead with that in mind. In other words, be the example you want to set for other women in particular. This is what my mentors (both women and men) did for me and was how I identified them as people I wanted to learn from. They were consistent in their beliefs and leadership practices and I respected and admired their individual styles. To this day, I can point to certain things I do that I adopted (and then personalized) through their example. And by the way, I don't consider only people above me as mentors. Some of my best mentors have been peers, partners and interns.
Which other female leaders do you admire and why?
Honestly, it's the ones who put themselves out there as examples and advocates of necessary change. The ones who demonstrate fearlessness, passion and a belief in the positive impact they can help create. On the more well-known scale, Hillary Clinton, Michelle Obama, Ellen DeGeneres and Tina Fey come to mind. Also frankly, ANY woman who has made a success of their career in advertising and marketing. Some standouts include Madonna Badger, Nancy Hill and my first boss and heroine in this business, Judith Werme. Then personally, I've had role models in my family genes for generations. I take enormous pride in my ancestry – one example being Julia Ward Howe – who way back in the 1800's was an abolitionist, feminist, poet and author. She set the pace for the women in my family. I'm lucky to have that fiery blood and commitment to social change in my veins. I channel her every day.
What do you want A&G to accomplish in the next year?
I want the focus to be on compelling, effective work through connected experiences and I want us to expand our global offering because we have global talent. As my CEO Andrew Graff often says, we're a 30-year-old company. If you think of us as a 30-year-old person, our future is by no means fully formed and we have a lot of exploring to do to define it. Core to who we are is a passion for what we do, a desire to make a difference and a curiosity that fuels this mindset. I want a line out the door of those who share these qualities and are maniacal about pushing the thinking forward while checking their ego. People looking to be part of an energizing, empowering culture and want a stake in building something transformative, together.
Popular in the Community