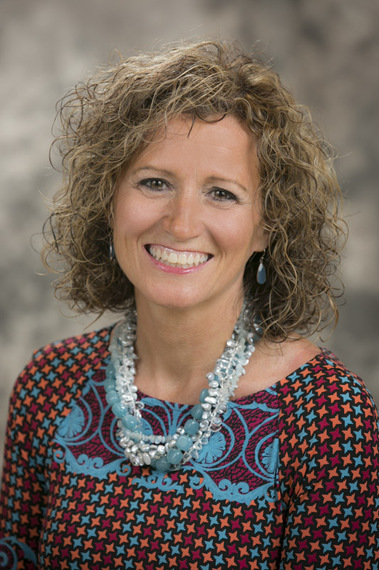 Johanne Bélanger was appointed President & CEO of Tourism Toronto in September 2015. She leads Toronto's Destination Marketing Organization representing and serving over 1,100 Association members and partners.
An internationally-acclaimed Industry Builder, Johanne is a multiple-award-winning business leader, international speaker, tireless volunteer and mentor.
President of Freeman Audio Visual Canada from September 2005 to June 2015, she received numerous industry accolades during her tenure, including the 2014 International Association of Exhibitions and Events (IAEE) Outstanding Achievement in Industry Leadership Award and an induction into Meetings + Incentive Travel's (M+IT) 2014 Hall of Fame. She also cofounded Freeman Women's Development (FWD), a program established to advance women as leaders at Freeman and contribute to an environment where the best talent goes to succeed.
Prior to joining Freeman Audio Visual, she spent 14 years in a variety of roles including finance, operations, purchasing, sales and marketing. Proficient in English and French with a chartered accountant (CA) designation, she applies her multifaceted skillset to several charitable and industry organizations.
In 2009, she was nominated to serve on the Board of Directors for Tourism Toronto. In 2012, she was elected to fulfill a two-year term as Chair, focusing on promoting and selling the greater Toronto region as a remarkable destination for tourists, convention delegates and business travelers. Following this, she held the positions of Past Chair and Chair of the Governance Committee.
She was also appointed to serve on the Board of Directors for InfoComm International, the trade association representing the professional audio visual and information communications industries worldwide. Since 2009, she has fulfilled such roles as Member at Large, Secretary Treasurer, President-Elect and President. Today, she is Immediate Past President and Chair of the Leadership Search Committee.
A charter member of the Women of InfoComm Network (WIN), a global community of members and other professionals committed to supporting and empowering women in AV and technology, Johanne represents WIN at live speaking engagements around the world.
How has your life experience made you the leader you are today?
My father has been a great mentor to me since a very young age. He dedicated his life to retail and therefore was always in the public eye. I always admired his ability to strike up a conversation with ANYONE, be engaged in meaningful communication and leave that person feeling like they were the most important person in the world. I try to do that with all the people I interact with and hope that one day I will be half the person he is.
My multiple battles with cancer are proof that what doesn't kill you makes you stronger. Every day I live life to the fullest and try to make as many meaningful contributions and connections as I can. Nothing is insurmountable as long as you have your health.
How has your previous employment experience aided your position at Tourism Toronto?
This is my first time working for a not for profit organization. In my board volunteer experience with InfoComm International, our CEO at the time used to always say that "not for profit is a tax status and not a way to operate a business," so my 25 years of working for for-profit companies will allow me to bring business principals and discipline into this new position.

My ten years as the President of Freeman Audio Visual Canada exposed me to the meetings and business events industry which provides me with different insights with which to have communications with meeting planners as we encourage them to come to Toronto to host their meetings. Don Freeman, who I reported directly to for a number of years, taught me to be a servant leader. He practiced that every day with all who he came into contact with.

Although I thought that my six years being a member of the board of Tourism Toronto would provide me with a real leg up to start my new job, it quickly became apparent that the responsibility as a board member was very, very, different than assuming the staff position and seeing how complex the organization is and what it does. It does however provide me with good insight on how to interact and engage with my current board.
What have the highlights and challenges been during your tenure at Tourism Toronto thus far?
One observation is that there is a lack of complete understanding about what it is that Tourism Toronto does and the impact of what we do for our city.

We have begun working on redefining our culture and values as we begin the journey to creating a three-year strategic plan that will be socialized with our members, partners and stakeholders.

One clear thread with the employees at Tourism Toronto is that each of them has an overwhelming passion for our destination and feels privileged to be selling and marketing our city around the world.
What advice can you offer women who would like a career in the travel industry?
Be passionate in whatever segment of the travel and tourism industry you choose to spend your time in. Be a constant learner. And make sure you like working with people on a daily basis.
How do you maintain a work/life balance?
I don't actually believe in work/life balance. I operate under my "four quadrant" philosophy - personal, work, community and family. I believe in being 100% present in whichever quadrant is a priority at the time. By its nature, balance means compromising and in a compromise, there is always some dissatisfaction. So at times, work is a priority and I give myself permission to focus in this area and allow other items in other quadrants to take a back seat until they become the priority and I move around as required. Over time, as I have gotten older, and hopefully a little wiser, I have ensured that I spend sufficient time in my personal quadrant and not feel guilty taking time to take care of, and focus on me.
What do you think is the biggest issue for women in the workplace?
Unconscious bias; Women don't raise their hand often or fast enough. They tend to wait to be asked!
How has mentorship made a difference in your professional and personal life?
I have had many mentors throughout my life, some of which have been on a more formal and focused basis; while others have been more informal and specific to the issues at hand. I am grateful to everyone who has helped me along the way; but some of the greatest learnings I have had is when I assumed the role of mentor. It is true what they say that when you volunteer, you get back ten-fold what you put in, as such, I have learned as much when I was the mentor as I did when I was being mentored.
Which other female leaders do you admire and why?
Gloria Steinem - Gloria is the individual, in my first recollection of discussions about equality for women, from my youth - the PIONEER. In a way, Sheryl Sandberg, with her very successful Lean-In book and follow-up activities, is our modern day Gloria Steinem for me. They opened discussions to be had, with both men and women equally. I have had the pleasure of listening to Hillary Clinton live and found her very inspirational, smart and a role model to learn much from, both from a professional and personal stand point.
What do you want Tourism Toronto to accomplish in the next year?
I want a clear, easily articulated three year strategic plan aligned with our mission, culture and values that is understood by all our stakeholders.
Calling all HuffPost superfans!
Sign up for membership to become a founding member and help shape HuffPost's next chapter