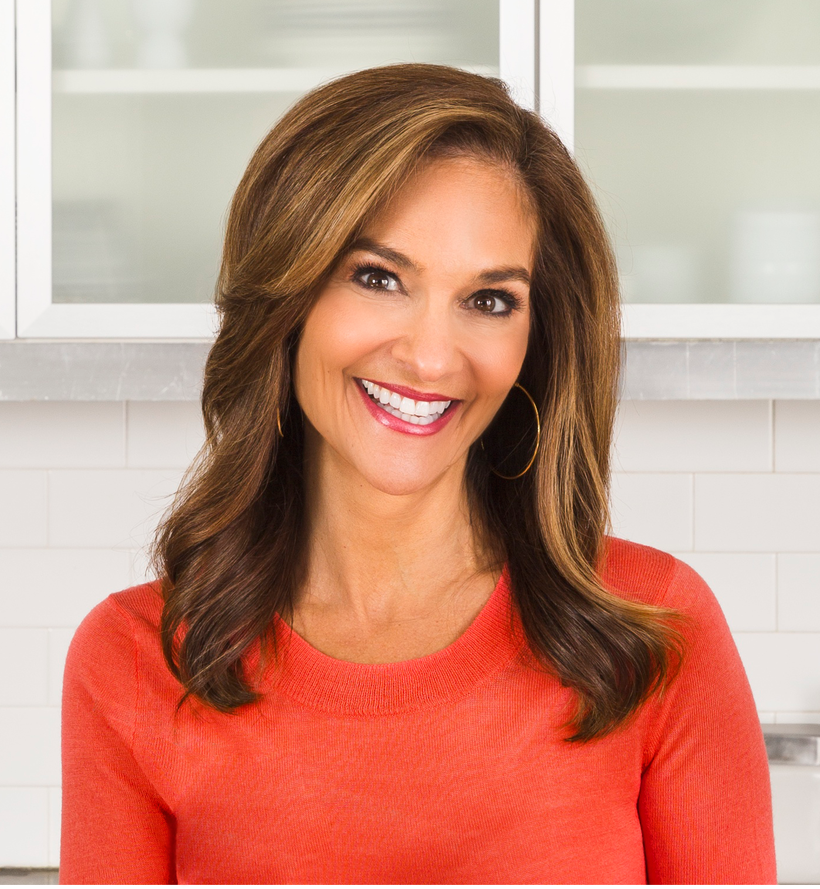 Joy Bauer, MS, RDN, is the Founder and Chief Nutrition Officer of Nourish Snacks. Joy is the nutrition and health expert for NBC's "TODAY show," a monthly columnist for Woman's Day magazine, and the official nutritionist for the New York City Ballet. She has shared her passion and expertise with the masses by authoring 12 best-selling books and has received countless awards, including the National Media Excellence Award from two of the most esteemed organizations: Academy of Nutrition and Dietetics and the American Society of Nutrition Science.
How has your previous employment experience aided your tenure at Nourish Snacks?
I started out on a conventional path for a registered dietitian, but by nature, I'm very unconventional, so I've been down a lot of different avenues in my career. I've worked in a clinical hospital setting, in a private practice counseling folks from all walks of life, and in the media, delivering a message of health through digital, television, radio, print publications and lectures. All of these jobs (and the people I've had the privilege of interacting with) have enabled me to learn and grow as an RD, foodie, health coach and leader. They've also given me a great understanding of the obstacles people face and what they are looking for in a healthy food, which has motivated me to create something truly special.
What have the highlights and challenges been during your tenure at Nourish Snacks?
Everything! The million small details that fall between mastering kitchen samples and getting them onto store shelves have been both my greatest challenge as well as my greatest reward.
And of course, walking into a store like Target, Wegmans, Safeway, Shop Rite and Stop & Shop and Duane Reade and seeing my nourishing goodies in someone's cart or basket is an unbelievable feeling! Absolutely surreal and an ultimate career highlight. 
What advice can you offer to women who want a career in your industry?
Be certain you're truly passionate about what you're doing because you'll be working your butt off 24/7. Take advantage of every network opportunity. Be kind to everyone. View mistakes as a way to learn how to do things better the next time around (I made plenty of mistakes, which helped make me smarter and more efficient). Stay true to who you are and what you believe in. And never give up.
What is the most important lesson you've learned in your career to date?
I've learned to stick with what I know and do best, and bring on people who are much smarter than me in all other areas. For example, my strengths are recipe development, communicating our message through various media venues, interacting and connecting with our customers…and organizing holiday parties (think: cocktails and karaoke!). I rely on our unparalleled team at Nourish Snacks to make the magic happen in marketing, sales, operations and finance. 
How do you maintain a work/life balance?
Flexibility is key. You wake up in the morning with a specific plan, but who knows which way the wind is blowing. The path changes and you have to be nimble. For instance, I may have a crazy day ahead of me with meetings and TV shoots, but if one of my kids has an issue, I have to figure out how to rejigger all my priorities. Being a mom and a businesswoman means I have to be extra flexible. I'm madly in love with my job and career, but family will always be my top priority.   
What do you think is the biggest issue for women in the workplace?
Not having the confidence to go after what you want. Women tend to sell themselves short.
How has mentorship made a difference in your professional and personal life?
Mentoring aspiring nutritionists makes me stop to enjoy the details. It also enables me to see things through a different lens, plus makes me accountable so I can be my best self.
Which other female leaders do you admire and why?
My mom, of course, was my first (and still is my favorite) female role model. She has taught me everything I know and has shaped me into the woman I am today. She was a strong female leader before "girl power" was even a thing. To this day, she still leads a boisterous family of 25, And she has the unique talent of making each of us feel like we are the most special.
I also hugely admire Sheryl Sandberg because she has blazed a trail in a very male-dominated field, and has done so in such an exemplary way. No matter how successful she is, she always finds a way to give back. It's not just about the climb for her—she is also focused on pulling people up. And as accomplished as she is professionally, she always prioritizes her family and continuously finds a way to be extremely charitable.
What do you want Nourish Snacks to accomplish in the next year?
My mission is to make smart snacking easy and accessible—to provide everyone with delicious, healthy snack options to satisfy all types of cravings. Currently, you can find my Nourish Snacks in a variety of retail chains. In the next year, I'd love to dramatically increase our distribution—and snack offerings—even further. We have big plans and I'm super-excited for what the future holds! 
This post was published on the now-closed HuffPost Contributor platform. Contributors control their own work and posted freely to our site. If you need to flag this entry as abusive,
send us an email
.