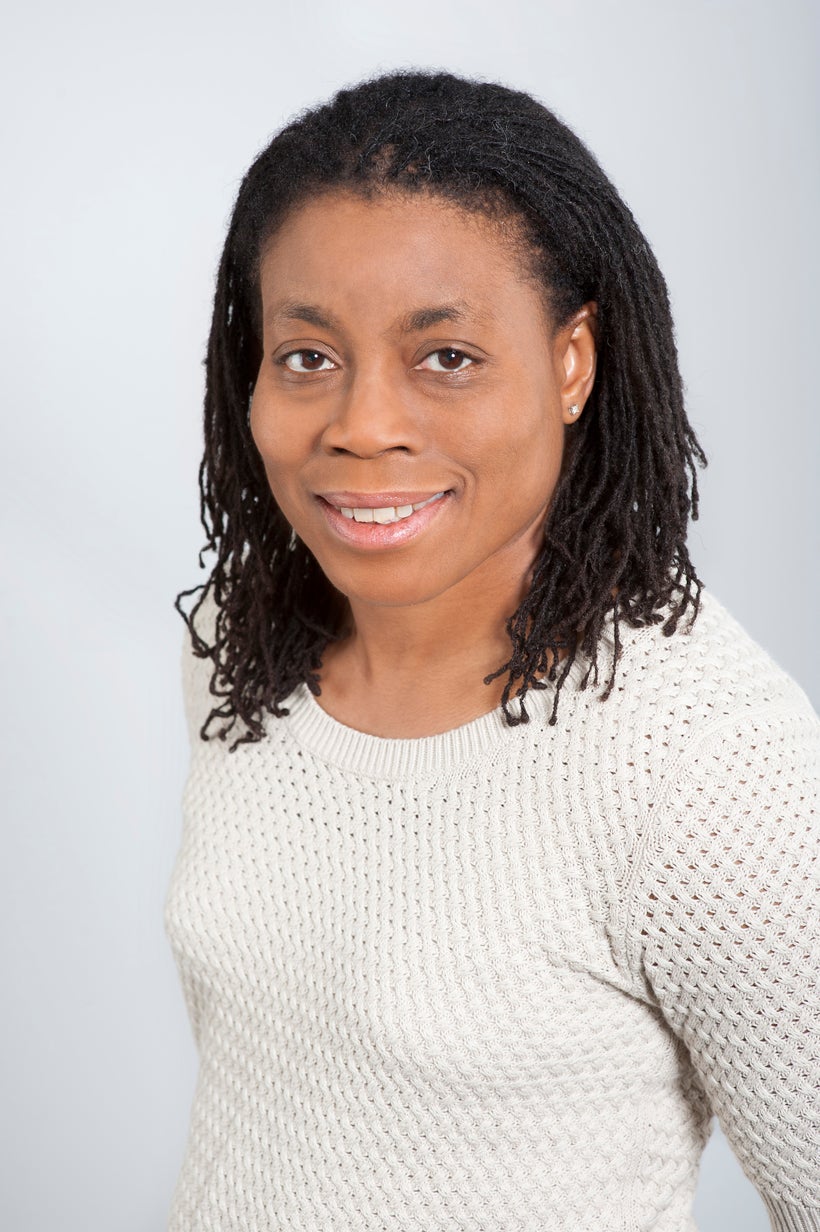 Karen leads a team focused on making investments and developing partnerships in the advanced manufacturing ecosystem. Karen came to GE with two decades of experience in developing technology-based businesses and venture investing. Previously she served as Senior Director of New Ventures and Alliances at the University of Southern California (USC) Stevens Center for Innovation where she was responsible for accelerating the formation of startup companies out of university research.
Highly acclaimed, Karen was named one of LA's Top Innovators in 2012 by C-Suite Quarterly, selected to C200 leading business women in 2004, and selected by Crain's Chicago Business for its 40-under-40 list of leading business professionals in Chicago. Karen earned a PhD in Physical Chemistry from the University of Chicago and an AB in Chemistry from Bryn Mawr College.
How has your life experience made you the leader you are today?
I learned a lot about leadership from my days in college student government and from playing team sports. I was Head of the Honor Board at Bryn Mawr, which gave me a chance to do a lot of mediation and dispute resolution. I learned how to have direct conversations without accusations — that is invaluable as a manager.
As a leader, I realize that the individuals on my team bring different skills and I try to leverage those skills and put people in a position for us to succeed as a team. In graduate school, I ran an intramural women's basketball team. The first year, we were awful. The next year, I brought in the newly retired, women's college basketball head coach to coach us, and I recruited a lot of talented players. We went on to win three consecutive intramural championships. When I was personally engaged in building the team, I learned that is my number one responsibility as a leader — shaping the team so everyone can do their best work.
Of course, if you are going to hire great people and put them in positions to succeed, you also need to trust them to do their job. As a young associate, I'd go into the office of the founding partner to ask him what I should do in certain situations. He'd ask me a dozen question and would never actually answer the question I came in with, but I always came out knowing how to proceed. Fundamentally, it is vital to have a growth mindset. I work on personal growth and try to help my team grow as well.       
How has your previous employment experience aided your tenure at GE Ventures?
GE Ventures is a broad-based innovation platform that does venture investing as the name implies, but also does new business creation, IP licensing, and accelerates the development of cutting edge technologies by partnering leading academics and research scientists with our Global Research Center.
Before coming to GE Ventures, I spent most of my career as a venture capitalist at financial firms, including Intellectual Ventures, ARCH Venture Partners, Patricof Ventures, and was also a member of the Charter Class of Kauffman Fellows. Those positions taught me how to invest, how to manage a fund, and most importantly how to work with entrepreneurs to help them build their businesses.
I developed a greater appreciation for the other parts of the GE Ventures' platform in some of my other roles. My time at Intellectual Ventures taught me the IP monetization side of the business. While I was at the Stevens Center at the University of Southern California, I worked on new business creation with USC technologies. I've spent my entire career in this nexus of innovation and new business formation.
What have the highlights and challenges been during your tenure at GE Ventures?
I've been at GE Ventures for a little over three years, and I am really excited about the team and the portfolio that we've built. It's great to see the companies we've invested in driving productivity in our supply chain and giving us a front row seat on the inner workings of some of these new business models.
As far as challenges go, GE is a large, complex organization, and learning to navigate it has been a learning experience coming from smaller, more singularly focused companies.
What advice can you offer to women who want a career in your industry?
Venture capital is a network business. Women need to leverage and share their networks more. The word "network," in a business sense, can often feel daunting, but people build networks all over their lives — at school, in jobs, friend groups and through hobbies — leveraging and sharing these relationships in the business world can help women grow, especially in venture capital which is an industry dominated by relationships.
What is the most important lesson you've learned in your career to date?
There is an old adage in venture capital that an A team with B technology will make money every time, whereas a B team with A technology is likely to lose money. As a PhD chemist, it's hard to admit that the team trumps technology, but I have learned this to be true time and time again. 
How do you maintain a work/life balance?
Not sure my husband thinks I've mastered the work/life balance equation! That said, I make time to work out in the mornings, which I have found is great for both my physical and mental health. Runs are a great time to work through issues. I try to take one day off on the weekends, and still play on my club's tennis team. My husband and I also do one international trip a year. We take turns organizing the trips and it's a wonderful opportunity to reconnect and explore new cultures together.
Of course, the most helpful thing you can do to achieve work life balance is to trust your people. It's impossible to achieve any balance if you micromanage.
What do you think is the biggest issue for women in the workplace?
In tech and in venture, it's the low numbers of women in general and of women in leadership roles that can serve as role models. That has a profound impact on the culture of these organizations, and makes it easier for women to opt out. It's not enough to bring in one woman, you need to bring several in at once so that there is a support structure. Women need to have other women in their workplace.
How has mentorship made a difference in your professional and personal life?
I've been fortunate to have had a number of mentors throughout my life. Whether it was my college tennis coach — who spent countless hours with me improving my backhand —or my doctoral advisor — who told me if you can run a mile, you can run a marathon — I've had mentors who believed in me more than I sometimes believed in myself, which helped me to persevere through challenges.
On the other side of the coin, I've also had mentors who would take me aside and give me stinging feedback or unsolicited advice that I needed to hear and I'm grateful that they did because it's made all the difference in my career. 
Which other female leaders do you admire and why?
I think back to some of the female leaders who have profoundly impacted me. Women like Mary Patterson McPherson and Hannah Halbourne Gray, who lead Bryn Mawr College and the University of Chicago, respectively, during my student days at each. They were the first women in leadership positions that I saw when I was growing up. President Gray was the first woman to head a major research institution. I was fortunate to have the opportunity to work with and learn from President McPherson when I was Head of the Honor Board my senior year in college and consider her a friend and mentor today.
As a Kauffman Fellow, I was privileged to work for and have as a mentor Pat Cloherty, one of the early female pioneers in VC and founders of Patricof & Co. Venture then, which was then, and is now, overwhelming male. Patricof & Co had two female MDs, so from my perspective that was normal.
GE Ventures is part of the Business Innovation group at GE headed by GE's Vice Chair, Beth Comstock. Beth was the first female Vice Chair at GE. She's incredibly insightful and innovative and willing to push the boundaries. 
What do you want GE Ventures to accomplish in the next year?
My biggest wish for GE Ventures in the next year is that we execute on our mission. We continue to invest in strategically impactful companies that have great returns, and we serve as a beacon of entrepreneurism within GE. 
REAL LIFE. REAL NEWS. REAL VOICES.
Help us tell more of the stories that matter from voices that too often remain unheard.
This post was published on the now-closed HuffPost Contributor platform. Contributors control their own work and posted freely to our site. If you need to flag this entry as abusive,
send us an email
.