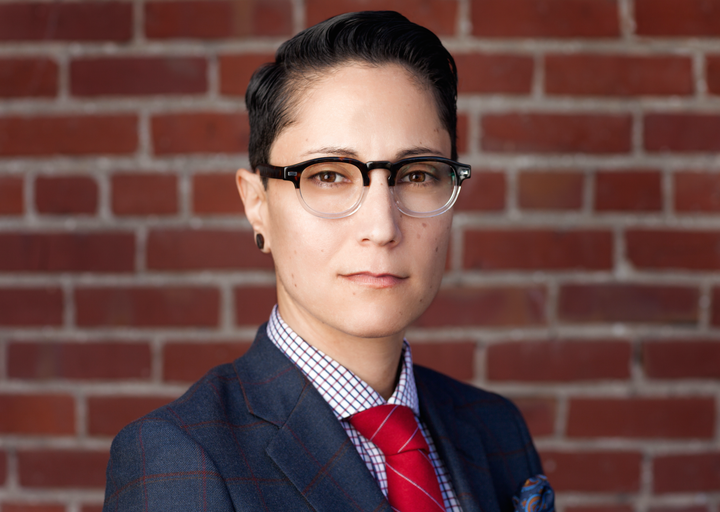 Kyle Moshrefi is the Co-Founder and Chief Creative Officer of Kipper Clothiers and a seasoned veteran of the fashion industry. A former J. Crew stylist and one of Everlane's first employees, Moshrefi met Erin Berg during their time together at a fashion start-up in San Francisco before partnering to create Kipper Clothiers.
How has your life experience made you the leader you are today?
I think every life experience has in one way or another prepped me to tackle this role and career. I grew up playing soccer, played in college and always had great coaches and huge family support that carried over to my professional career. I was fortunate enough to be a part of some great startup companies prior to Kipper and my work as a J. Crew stylist and one of Everlane's first employees pushed me to wear many different hats, so I was always learning and building my skill set. Today I continue to evolve and learn so it's definitely an ongoing process.
How has your previous employment experience aided your tenure at Kipper Clothiers?
Being the first hired employee at Everlane really helped me get a sense of what it takes to start a business from the ground up. I got to be part of a startup that was really just getting off the ground and it was both exciting and inspiring. Had it not been for my time there, I would not have learned the skills necessary to start my own business. I am really grateful for everything I learned during that time in my life.
What have the highlights and challenges been during your tenure at Kipper Clothiers?
The highlights have definitely been the clients that we have helped. The look on their faces when they put on garments that fit them so well (sometimes for the first time) are priceless. Some clients even go so far as to hug me or they get choked up when they put on their garments. It is such an incredible feeling to give that to someone. Clothes should give people confidence and I really feel like that is part of what we do here at Kipper. We allow people to feel like their best selves. Some challenges include reaching our consumers outside of San Francisco who love the brand but are unable to make it out here for a fitting. We're hoping to expand in the coming years to be more widely available for anyone looking for our custom tailored suits.
What advice can you offer to women who want a career in your industry?
Go out and do it. Be bold, be persistent, and learn everything you can about the industry. Most importantly, never be afraid to ask for help or advice. One of the smartest things I have ever done is to ask for help when I needed it. There is no shame in it and the lessons learned are totally worth it.
What is the most important lesson you've learned in your career to date?
One critical lesson is that this industry is continuously evolving and the brands that don't evolve with it end up shutting their doors. Brands need to be innovative and unique to stand out in a saturated market so they're able to reach their audience. Almost four years ago we saw a market with the repeal of Proposition 8. We knew the LGBTQ community was going to celebrate and we wanted to provide them with items they would share their most precious memories in. We were frustrated with the lack of options for lesbians and transgender men looking for high-quality custom suits and we knew right then and there that was the time to create our brand.
How do you maintain a work/life balance?
I try to leave work at work, as much as I can. When I leave the store I try to not dwell too much on what happened that day or what needs to be done in the coming days. That was hard at first. Being a small business owner can take over your life 24/7 if you let it. But it is important to find a balance and really focus on life outside of the office.
What do you think is the biggest issue for women in the workplace?
I think there are many issues for women in the workplace, but the biggest issue in my opinion is equal pay. We've started the conversation and many celebrities, both men and women, have spoken out against the wage gap, but the fact is that white women are making 80 cents for every dollar a man makes, and that number is even less for women of color and immigrant women. While we're making progress, there's still much more work to do.
How has mentorship made a difference in your professional and personal life?
Mentorship is so helpful in being able to bounce ideas around. It really helps to have a sounding board and while I have never had a specific "mentor," I have been fortunate enough to have many people in my life who fulfill that role. People in the industry, or even family and friends are important in that they create such a network of support and I always feel like there is help out there if I truly need it.
Which other female leaders do you admire and why?
This might age me, but I have always admired Princess Diana. She was fiercely independent and very active with charitable causes. She was never overshadowed by Prince Charles or the Royal Family and while she was a mother, she was never defined by that role. That being said, she was an amazing mother on top of all her other accomplishments.
What do you want Kipper Clothiers to accomplish in the next year?
I would love to see Kipper reach a wider audience. While we are very well known in the Bay Area, I would like us to be more accessible to other areas in the country. That is one of the reasons we decided to launch a casual line which is available to purchase on our website. I would also like to see some of these casual pieces available in various boutique stores. The key thing we strive for is accessibility and affordability. We want fashion to be available to anyone, whenever and wherever they are.