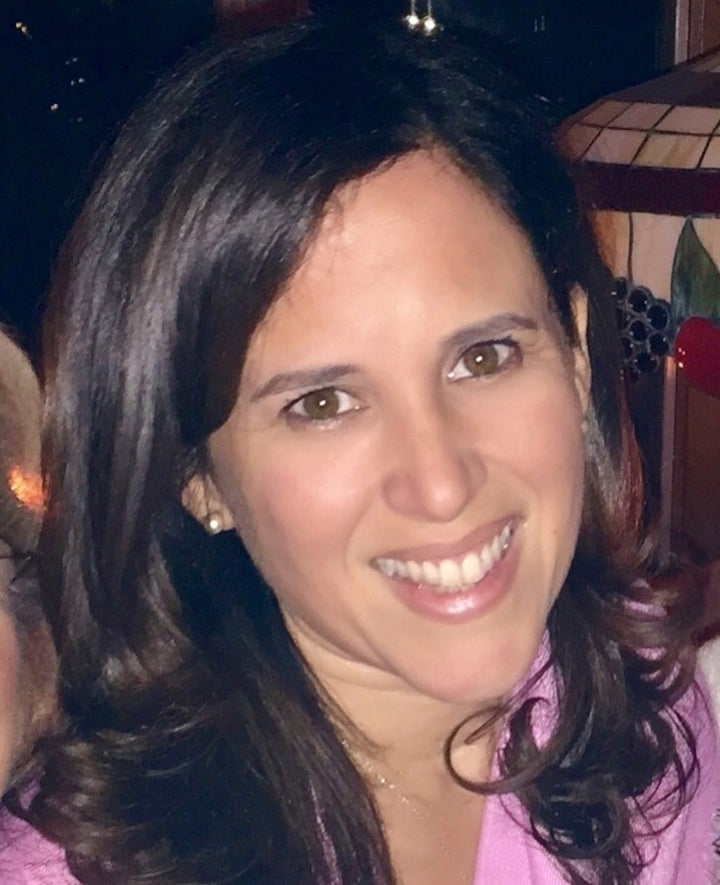 As Chief Engineer (of Vehicle Performance Integration) at Navistar, Laura Ricart-Ugaz fuses her experience in combustion sciences for diesel engines with the integration of the powertrain and aerodynamics to continuously improve the performance and efficiency of on-highway products . With 19 years at the company, Laura started her career at Navistar as part of the Basic Combustion Group bringing combustion simulation codes to enhance performance and emissions development processes and has achieved many milestones throughout the years with multiple engine program launches and most recently helping launch the company's first long-haul truck in five years, the LT Series. Laura graduated with a BS in Applied Math, Engineering and Physics and a PhD in Mechanical Engineering, both from the University of Wisconsin-Madison.
How has your life experience made you the leader you are today?
Growing up in the Dominican Republic, I discovered my passion and aptitude for math and science early in my life. Although I have heard about the trends that suggest that as girls get older they tend to drop out of STEM fields (based on traditional stereotypes that suggest math and science are for men), I never felt discouraged to pursue these disciplines nor did I ever think that there were limitations placed on me. My father was an engineer fascinated by trains, and I vividly remember playing with toy steam engines he bought as a little girl with my older brother. In addition, I recall playing with dolls with my friend and cousins, imaging their little lives in parallel to our own. Living in an environment where I felt encouraged to constantly explore allowed me to develop curiosity for any field and to develop a foundation based on learning. The mix of my family's encouragement and my environment certainly influenced my role as a leader in an engineering organization today.
As I got older, my education choices continued to shape me into who I wanted to become: an expert in my field. I received a Doctorate Degree, which helped mold my leadership skills. The essence of the training for this degree is to investigate what other people have done and then think through how I would address a challenge in the field. Though my original intent to pursue the degree was for academia and research, I realized that I was more energized by application of my training to industry. Whether it is through delivering a new product or creating a new strategy, much of my leadership style involves gathering data and considering all points of view before firming up my own path or proposal.
How has your previous employment experience aided your tenure at Navistar?
My strong analytical background positioned me well to grasp the challenges with which I was faced. Next came the experience. I am fortunate to have worked at Navistar almost my entire career and have moved within the organization as opportunities presented themselves. Starting in the product group, I shifted to an advanced technology group and have since moved between the two a few times.
Working across groups within Navistar has undoubtedly helped me achieve success in my current role. In the product world, you must make trade-offs and decide what makes sense for the business, the customer, the manufacturer, etc. The advanced technology group, on the other hand, allows for freedom to develop the technologies that push conventional boundaries without having to think about the everyday constraints. Experiencing the varying priorities and responsibilities of different teams, and knowing what can lie beyond boundaries, has allowed me to consider all perspectives. This experience led me to where I am today.
What have the highlights and challenges been during your tenure at Navistar?
One of the highlights of my career has been the opportunity to wear several different hats within Navistar. Having the opportunity to work on the product side and the technology side has allowed me to grow while expanding my areas of expertise across the company and the field.
One of the biggest challenges occurred during my second tenure on the product development team. I oversaw the development and calibration of one of the product lines. This was my first time in this high of a management level, and I had deliverables with regulatory, customer and performance implications. The decision-making was more important -- getting my input on the table, and being heard, had larger consequences. Being the only woman at the table proved to be challenging and at times frustrating.
Succeeding in the role and overcoming the challenge included perseverance, introspection and confidence that my perspective is valuable and critical to the decision making – it was definitely a fork on the road. I was lucky to have a strong mentor assigned to me, who also happened to be female. She was a director, a level above me, of a different unit in the engineering organization. Through the mentoring sessions, I not only gained perspective from her on some of the issues I was encountering, but she also helped expand my understanding of how to become a better leader. Since we sometimes interacted in the work environment she could highlight what I did well as well as my blind spots. I not only overcame challenges by uncovering the opportunities in the situation, but truly found the value in mentorship. It was invaluable to hear the perspective of a successful woman who had been in my position in the same industry.
What advice can you offer to women who want a career in your industry?
My biggest piece of advice for women in the automotive or commercial vehicle industry is to be passionate about the job. Many people tend to think of drivers when they hear mentions of the 'trucking' industry. However, the important work of designing the trucks and engines that I do is of equivalent importance. We ensure that drivers feel safe and enjoy their work behind the wheel delivering goods around the world. There is no doubt that the industry and job is demanding and challenging, but the reward is great if you are willing to dedicate yourself. Women are still underrepresented, and as such they are untapped potential to provide diverse ways of assessing and tackling problems, team building and collaboration to the challenges faced by the industry. It is a rewarding career, but you must really want it and care about the "why" behind the work.
Why do I do it? Our products are built with business specific applications in mind and yet, we are focused on providing both economic and environmental benefits to our communities. We're pioneering new trucks and technologies that deliver more while using less. We're giving back to our communities to build a better future. We're making the right, sustainable choices all over the world. I feel secure in knowing that I'm part of something bigger that impacts millions of lives. This feeling helps me power on with sharp focus when days get long or projects get tough.
What is the most important lesson you've learned in your career to date?
The most important lesson I've learned is that you must stay true to yourself. You must understand who you are as a person and the values for which you stand. In an industry like this, there are regulatory and capital intensive factors that inevitably lead to difficult decisions, such as pushing deadlines or delaying launches to ensure regulatory standards are met. In addition, having a strong technical background enabled me to trust my instincts in tough situations and ask the right questions. Finally, enlisting the input of mentors and those that I admire helped increase my confidence.
How do you maintain a work/life balance?
Maintaining a good work/life balance directly ties to knowing yourself and what you value. What works for one person might not work for another. The definition of work/life balance evolves throughout your career. When my kids were younger, I tried to position myself in more flexible roles that did not involve travel or urgent work requirements. Once they got older, I was willing to accept roles with greater leadership implications and to be a part of bigger projects. I suggest figuring out what you want out of your work and personal life and doing your best to prioritize each side. I have been fortunate that Navistar offers flexibilities and provides the opportunities that made this balance a reality. For example, I could flex my schedule and take advantage of the telecommuting policy while raising younger children as long as I consistently delivered on my tasks. It was tremendously helpful to know that my leadership and peers were confident in my ability to contribute to the work at hand even from offsite. It afforded me the opportunity to ensure a consistent presence at home while also tending to my professional responsibilities.
What do you think is the biggest issue for women in the workplace?
The biggest issue for women in the workplace is that we are not always accepted/treated as equals unless we stand up for ourselves. I encourage women to be proactive in the workplace. Often, I found myself in situations where bosses or colleagues did not even realize their behavior was different towards me. I had to get out of my comfort zone and stand up for myself to make myself heard; I needed to become more assertive and, to a certain extent, louder, figuratively and sometimes literally. As soon as I spoke up for myself and proved my value, those situations started to diminish.
How has mentorship made a difference in your professional and personal life?
Mentorship has not only gotten me through some of the most challenging times in my career but has also provided me with role models and cheerleaders that led me to the highlights. I have mentors that Navistar specifically assigned me along with unofficial mentors. This gives me a network to provide perspective on life experiences that I have not yet had. While I have a mix of male and female mentors, I find it essential to identify women who can assist me in managing work/life balance as well as potential gender-focused issues in the workplace.
Which other female leaders do you admire and why?
I admire Mary Barra, CEO of General Motors, as a female role model. Observing a woman hold such a power position and critical role in the transportation industry is inspirational. Mary is relatable, personable, known to empathize with employees, and down to earth. She has been quoted to have "a velvet glove and an iron fist." She has a simple, common sense approach and knows when to reach out across her network of experts.
What do you want Navistar to accomplish in the next year?
Over the next year at Navistar, I hope to see another solid year of the company continuing to innovate while delivering what customers want, which is state-of-the-art, high-quality products at a competitive price. As part of that, my goal is to continue to grow my group, which aims to integrate products while keeping in mind performance, emissions, and competitiveness. I want to keep my teams excited and to enable them to deliver on our goals. Another goal of mine is to continue to play an active role in the community and to be a part of the solution that helps young women and men pursue STEM training, degrees and careers to help maintain a professional STEM pipeline for both young women and men.
Popular in the Community