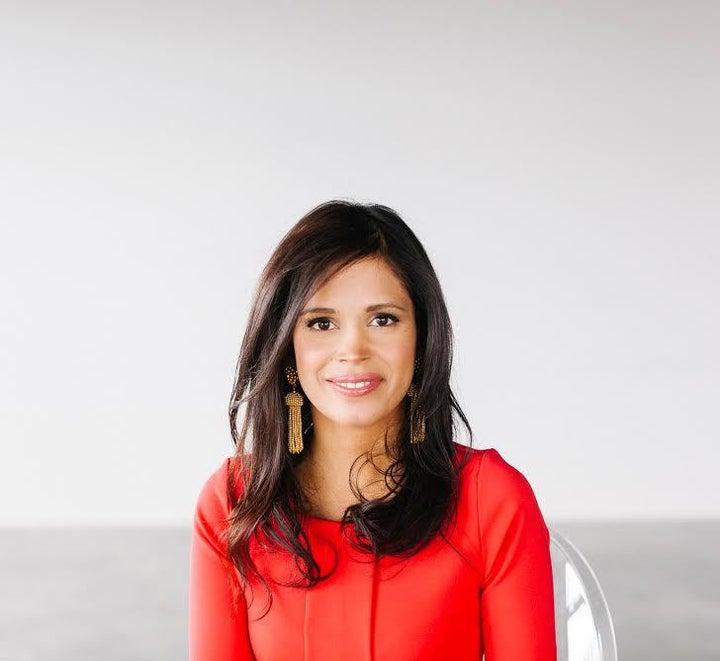 Lee Mayer is the CEO and Co-Founder of Havenly. Lee started the business alongside her sister, Emily Motayed in 2013 to fill a void she herself encountered while updating her space, the need for quick, convenient and affordable interior design help. Lee has an MBA from Harvard Business School and graduated from Columbia University. She currently resides in Denver, CO.
How has your life experience made you the leader you are today?
First, I come from an entrepreneurial family. My father left his job in his early 40s to start his own government contracting firm, and was successful with it - and has since helped fund and mentor many entrepreneurs around taking life changing risks, including myself. Seeing him succeed in his business, and how he's succeeded in growing companies, has definitely taught me the value of certain types of risk taking, as well as best practices for creating a culture that people love to be a part of.
How has your previous employment experience aided your tenure at Havenly?
I had a number of roles throughout my career in which I learned very tactical "on-the ground" skills. For example, I learned a lot about the world of digital marketing when I was at Bankrate and gained expertise about building complex financial models during my days at finance and consulting firms. However, in my opinion, the most valuable experiences I've received from previous employment were broader skills that I consistently apply across multiple scenarios. Through years of being a management consultant for a variety of businesses, I learned a lot about how to create an innovative and fast-moving culture, which can end up winning the market. While working on deals to acquire companies, I learned the finer art of selling your company to investors, and negotiating to get the best deal for both parties. In particular, a lot of the companies at which I was employed in NYC required long hours from their very smart people - which taught me maybe my most valuable lesson of all - you get out what you put in, so don't skimp on the hard work.
What have the highlights and challenges been during your tenure at Havenly?
I'd say the highlight has been building the team and growing our base of customers. It's incredible to think that just three years ago we were just two sisters and a really vague idea - and now we pay hundreds of people each month (and service thousands of happy customers). Creating something that people find genuinely valuable, and a company that people want to work for, has been the most amazing experience. I'm honestly honored to be a part of it. There have been too many challenges to pick one - particularly because when I started the company, I had no idea what I was doing. I didn't know how to build a website, what the mechanics of a consumer business were, how to hire a team spanning engineers to customer service people. It's meant I've made a lot of mistakes - from hiring the wrong people to spending too much money in the wrong places - that I've had to recover from! Sometimes it feels like such a long slog, where you put in so much of your time and energy, with no assured positive outcome. But I'm learning so much that even the hard days feel worth it.
What advice can you offer to women who want a career in your industry?
Go for it. We are all too often afraid to take risks, largely because we're afraid of failure - and I think that stops so many of us from pursuing something that could be an incredible experience. At worst, you'll always be able to go back to your 'day job' - and on the flip side, you could completely change the world!
What is the most important lesson you've learned about starting your own business?
It's harder than it looks. Getting something off the ground does require a ton of effort, and a quite a bit of luck. I think, sometimes, the idea of being a start up CEO seems glamorous - and unless you consider late nights hunched over a computer in a crummy office with no air conditioning, glamorous - it really isn't.
How do you maintain a work/life balance?
After years of trying to figure this out, I've realized that for me, the idea of work life balance is a little bit of a red herring - work is a big part of my life! Ultimately, I love what I do, and because I love what I do, I do it whenever I can. The way I approach it, is I work when I'm not doing anything else, which can mean you'll catch me reviewing product designs on the ski gondola on a Saturday morning, or sending emails late into the night when I can't sleep. That doesn't mean I don't enjoy other things (in particular a good book and a delicious California cabernet), I definitely do - but I find that thinking about life a little more holistically, as opposed to a zero sum game, where either I'm 'living' or working, keeps me sane.
What do you think is the biggest issue for women in the workplace?
I think there's been this shift over the past 20 years where sexism is less blatant. Instead, it seems like there's this tendency, because of all the amazing progress we've made on the gender bias front, to believe that equal opportunity is extended to every person - regardless of gender, or other demographic factors. But, I think there's this disconnect between the actuality -- that there are real, meaningful, statistically significant differences between the opportunity afforded to you based on who you are -- and a more popular myth of an equal workforce seems like a barrier to continuing to make progress on ensuring more equality. We solve problems better as a society when we openly acknowledge that we still have strides to make, and put a spotlight on ways to move the needle towards a more gender-equal workplace. I think that pretending that we're done with all of this work is a big issue.
Which other female leaders do you admire and why?
I hate to get political, and isn't it a cliche these days? But regardless of where you fall on the political spectrum, I hope you'll agree that Hillary Clinton has proven herself to be impressive. This is a woman that showed up every day over the past 16 years, worked double time to make her way, accepted loss gracefully, and seemingly did her duty to her country. She is also an incredibly intelligent and qualified individual that seems to have an admirable ability to hold her head high, in the face of a remarkable level of vitriol. There are a number of others in public life that I've found to be impressive. Generally speaking, they're all incredibly well-qualified, and they've been able to make strides in a world that was less amenable to female leadership than the one we're living in now, but they're incredibly appreciative of the good fortune that have helped them get to where they are. Ruth Porat speaks quite eloquently about her rise to become the CFO of Alphabet, Google's parent company, and how much being open to taking the best advantage to opportunities that arose was a core part of her success.
How has mentorship made a difference in your professional and personal life?
Mentors have been so formative for me. They provide you guidance on what to do next, allow you a place to vent, and make you feel better when the entire world feels like it's falling apart. I think having strong mentors, people that have been in the trenches and can truly empathize with where you are, is the best way of getting perspective - and perspective can be truly hard to come by but so critical to making the best decisions for your business and your life.
What do you want Havenly to accomplish in the next year?
Growth, both internally and externally, and to build the go-to place people go when they start dreaming about their perfect home.
Related
Popular in the Community