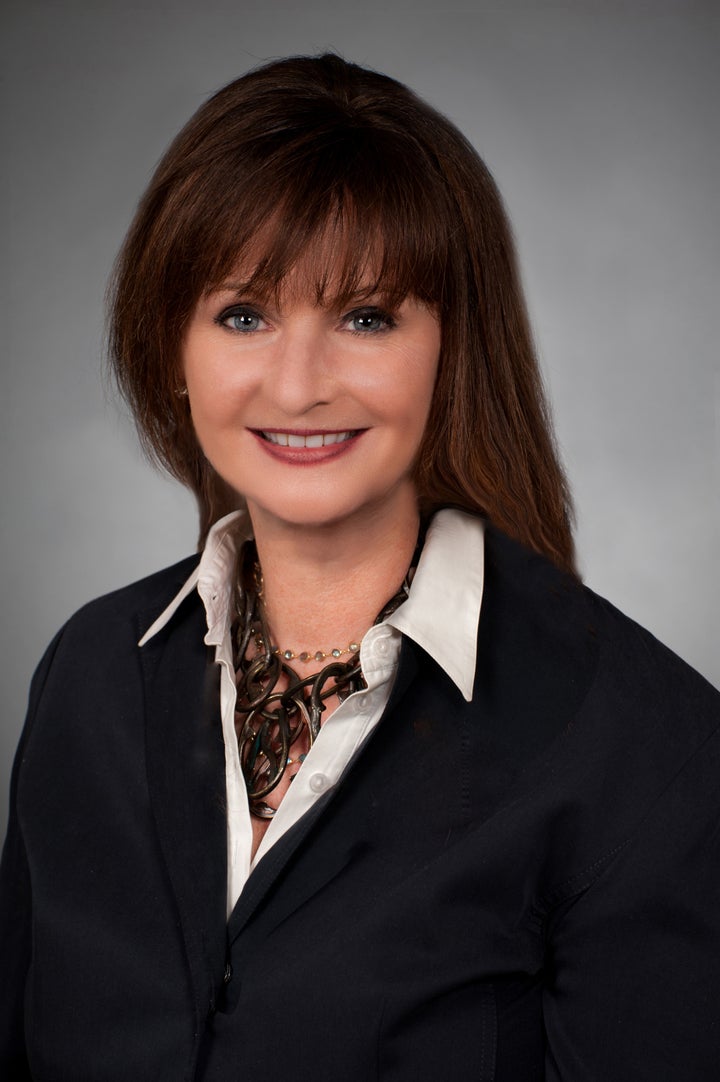 Lisa J. Donahue is an AlixPartners Managing Director and global leader of the firm's Turnaround and Restructuring practice. Lisa specializes in financial and operational reorganizations and transformations—an expertise that led to her being named one of New York's 40 Under 40 by Crain's New York Business in 2002 and Woman of the Year by the International Women's Insolvency & Restructuring Confederation in 2007.
Lisa offers more than two decades of successful outcomes in areas of both financial and operational turnarounds, reorganizations, and corporate transformations. Her assignments cover many industries, including energy, oil & gas, shipping, financial services, manufacturing, consumer products, and retail. Over the years, Lisa has been successful as both an interim executive and as an advisor. Her assignments include serving as CRO at PREPA (Puerto Rico Electric Power Authority), CFO at Atlantic Power Corporation, Financial & Restructuring Advisor to TBS Shipping, Restructuring Advisor to TORM, CEO of New World Pasta, CFO of Calpine Corporation, CRO of SemGroup, CRO and CFO of Exide Technologies, and CFO of Umbro International.
Lisa is currently a Trustee for the American Red Cross of Greater New York as well as a member of the Senior Advisory Board for Her Justice, Inc., a New York-based non-profit organization that provides assistance to victims of domestic abuse. She is a former member of the Board of the Turnaround Management Association and is a member of the International Women's Insolvency and Restructuring Confederation. Lisa is a member of the Board of Directors of the American Bankruptcy Institute and serves on its International Committee.
How has your life experience made you the leader you are today?
I'm one of seven kids; I think that served to build character. Being part of a big family helped me learn early on that you must compromise and collaborate, as well as how to stick up for myself when needed! I think all of that comes into play with the work I do with businesses and executives who are often involved in difficult and contentious situations. In these tough situations, it is important to maintain and advocate your position in a firm yet respectful manner. As situations progress, positions and opinions will differ depending upon perspectives. Emotions can run high. Restructuring a company or helping a distressed business can be adversarial, so it's important to always have a reasonable dialogue.
How has your previous employment experience aided your tenure at AlixPartners?
My whole career has focused on dealing with complicated matters. I started out as a lender to troubled companies, leveraged buyouts, start-ups and other companies that require alternative lending arrangements. As a lender I always looked at things from the perspective of a creditor and a potential default. I lent only to troubled companies so I had to understand what their plans were at a very basic level. I had to monitor and watch how they implemented their plans. Then I joined a regional mid-market restructuring firm in Boston and worked on regional transactions for the next four or five years. From there I joined AlixPartners in New York where I began working on much more complicated engagements, first on a national scope and then on a multi-national and global scale.
What have the highlights and challenges been during your tenure at AlixPartners?
Early in my career at AlixPartners I was named interim CFO of Umbro International, an English sportswear and football equipment company. Within two days I was on a plane, meeting a colleague whom I had never met, and we worked together over the next 18 months as I commuted between my home in New York City, Umbro corporate offices in South Carolina, and its European offices in Manchester, England. The company was on the verge of running out of cash and was on the edge of bankruptcy. We determined that we'd have to transform the business model in order to keep it alive. We got them out of the manufacturing business and refocused Umbro into a branding and marketing company built around the heritage of the Umbro soccer brand. The company didn't file for bankruptcy, the banks were repaid, equity was recovered, and several years later it was sold to Nike. Working to transform the company was a very challenging, but also a very rewarding experience. That matter was a challenge in that it was a whole company turnaround across multiple time zones, and in a very short period of time. It was a highlight because it was hard, but it was also so gratifying and fun.
What advice can you offer to women who want a career in your industry?
One of the things that has always worked for me is I don't think of myself in any one dimension. I don't think of myself uniquely as a woman. Obviously I am a woman, but I'm also a mom, a sister, a daughter, a wife, etc. I'm an executive. If you don't get caught up in being a woman, then others won't either. For women entering the restructuring or consulting industry -- or any industry for that matter -- there will, of course, be challenges, but don't allow being a woman be one of them. You may want to get married, be a mother, a wife, and a great employee who can rise to the top. Be the best you that you can be and always be prepared. Initially people may be surprised when a woman walks in the door, but if you have the experience, do your homework and are very well prepared and do great work, the fact that you're a woman should be an afterthought.
What is the most important lesson you've learned in your career to date?
Find mentors or people who will give you direct advice and honest guidance. Don't be timid or afraid to ask for it. Find people who are interested in you and care about you as a person and want to see you succeed. You can't know everything. There is no weakness in saying, "That's a good question. Let me think about it and get back to you."
How do you maintain a work/life balance?
Balancing work and family has required a lot of compromise in all aspects of my life. I don't think that is unique to me or AlixPartners. I got some great advice when I was just starting out at AlixPartners. I was working across multiple time zones and was on the verge of collapse: pace yourself! Recognize that there are very few things that can't wait until tomorrow. You have to prioritize and figure out what has to be done now and what can wait until tomorrow. Attack priorities one by one so you can look at things strategically and tactically. That's important from a professional perspective. If you view everything as having equal priority, you won't be able to see things clearly.
From a work/life perspective, I'm very fortunate that my husband is a stay-at-home dad to our three children. When our second child was born in 2001, we decided that there had to be a parent who would be around for them full time. We made the decision that he would stay home and it works great for us. Our kids are lucky that they have a close relationship with both of us. I also make sure that when I'm home I am present. I make Sunday dinner every weekend and spend quality time with each of my three kids separately.
What do you think is the biggest issue for women in the workplace?
I think that there are lots of unnecessary pressures on women. Often, working women feel that they need to have it all, without really thinking about what "it all" is. I think that it means different things to different people. Often, what you have is enough. It's enough for me and enough for my family. There's a lot of pressure on women to be perfect or Superwoman and that's not always reasonable or realistic. Women need to stop being so hard on themselves. You don't have to be at every single soccer game as long as you are present when you are with your children. Quality counts over quantity. Women are held to unrealistic standards that I choose not to buy into. Be you. Feel good about what you're doing personally and professionally and you'll be just fine.
How has mentorship made a difference in your professional and personal life?
It's hugely important to find people who you admire personally or professionally and to be able to have an open dialogue with them. On my first CEO assignment, I really needed some help. It was my first day in the role and I panicked! I couldn't get out of my car; I was literally frozen and filled with self-doubt. I called one of my partners. He was supportive and calm. "Of course you can do it," he said. "There is a reason they picked you. Now get out of the car and walk in the door! That's the hardest thing you'll do." It's humbling to realize you can have stage fright, no matter the stage of your career. Everyone needs a mentor, someone who can "get you out of the car." Someone like that is invaluable because they have faith in your ability. They can give you the words you can't find yourself and help you understand or remember your potential. I still have occasions when I need some perspective, but I have lots of people I can turn to for advice and support. And ideally you will pass the favor along and be a good mentor to someone else.
Which other female leaders do you admire and why?
There are a lot of leaders who I find inspirational – both male and female. I admire leaders with grace, strength and eloquence. A few that I can think of right now: Sheryl Sandberg who has used her platform to support and inspire other women. I also admire Michelle Obama, who has been such a strong role model, particularly for young girls, including my two daughters. She continues to inspire with her elegance and strength.
What do you want AlixPartners to accomplish in the next year?
The firm has a fairly aggressive growth plan, but one that is absolutely achievable. We continue to fill out our global platform with service offerings that make sense. We are the premier advisor for urgent matters. As a turnaround practice, we continue to grow and attract great talent and develop and promote colleagues up through the ranks. We want to provide satisfying careers and
be the go-to place to work for talented individuals. I know that I personally am committed to making sure that when someone works with AlixPartners, they have a positive experience, whether that person is an employee or a client.