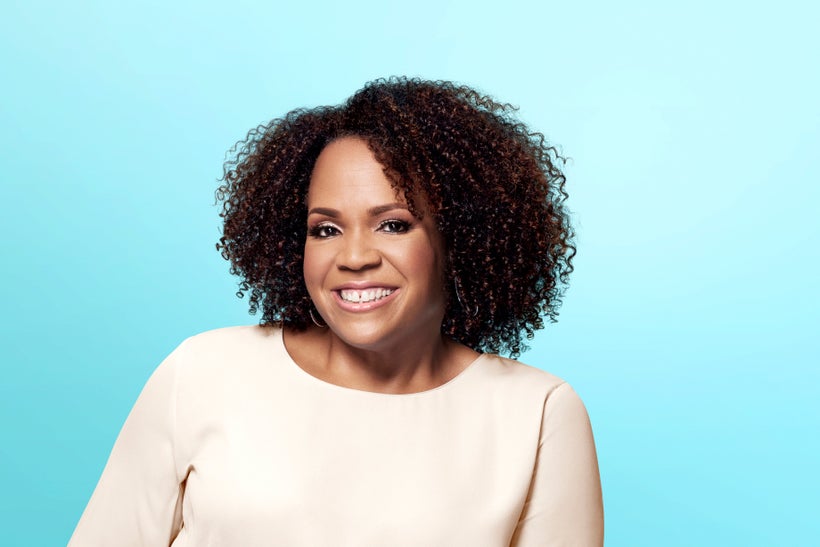 From humble beginnings in her Brooklyn kitchen, Founder of Carol's Daughter, Inc., Lisa Price transformed her beloved hobby of mixing up fragrances and creams at home into a multi-million dollar beauty empire.
With $100 in cash, her own kitchen, and the simple notion that people should follow their hearts, Lisa started building the collection that would become a beauty revolution. She began by selling her homespun beauty products at flea markets, but then had to set up shop in her living room as demand increased.
In August of 1994, Price officially established Carol's Daughter (the company lovingly named after her mother). Initially starting out with a handful of steady customers, those numbers grew in leaps and bounds as women outside her neighborhood and circle of friends began to take notice. Almost overnight, celebrities became loyal customers. Soon after, those devoted celebrity fans segued into investors; a prominent group comprised of Thalia, Tommy Mottola, Will Smith, Jada Pinkett-Smith, Jay-Z, and Mary J. Blige.
Today, Carol's Daughter sells millions of dollars' worth of haircare and skincare products, selling at CVS, Target, Walgreens and Ulta nationwide. In addition, products continue to be sold on HSN, with Price at the helm on-air. As a culmination to the Carol's Daughter business trajectory, Price sold her company to L'Oréal in November 2014. However, she remains devoted to the brand, going into the office every day, and continues to play an integral role in the product development process.
How has your life experience made you the leader you are today? My life has taught me how to take risks. How to move forward even though I may be afraid. How to listen, even when I don't want to. And, it is okay to mess up. Life doesn't end. The sun still shines and you learn how to do better and be better. How has your previous employment experience aided your tenure at Carol's Daughter? I spent a small amount of my career in a corporate environment, which taught me very quickly that that was not the life for me. And even though that is where I am today, I have the benefit of having re-entered somewhat at the top. As I like to say "I can be in it but I am not of it." The bulk of my career prior to Carol's Daughter was in television production which taught me so much about work ethic and was my training ground for being in business for myself. I worked long hours, weekends, holidays and autonomously. I just didn't know I was in training at the time. What have the highlights and challenges been during your tenure at Carol's Daughter? My biggest challenge has always been me. Staying out of my own way and not allowing my insecurities to consume and paralyze me.
Highlights: Employing literally hundreds of people since the company began. Getting to meet and be on the Oprah Winfrey show. And last but not least, building a business from my kitchen that is still here, nearly 25 years later. What advice can you offer to women who want a career in your industry? Hard for me to offer advice for a career in the beauty industry since I entered it in an unorthodox way. I had no prior experience in said industry until I started a brand. The funny thing is, I probably would never have been hired by the very company for whom I work today. So, that being said, whether it is your own business or your career in someone else's company - know your worth. Know what it is that you bring to the conversation and own that. Sounds cliché but it isn't. It is a very challenging thing to do when you are in the thick of it. Also, try to work on or for something or someone that brings you joy.
What is the most important lesson you've learned in your career to date? To trust my gut. It is rarely wrong. And, there is life after mistakes. How do you maintain a work/life balance? After many years of doing this I have learned that the balance is in the juggling of it all. Most people think that work/life balance means that they get everything done in both in a balanced way and it is more about flowing between those two worlds. For years I have said there are days when I am a wonderful wife and mother. And there are days when I am a phenomenal company founder and there are only a handful of days when I am going to be both of those in the same day and that is okay. It doesn't mean that I suck at one and excel at the other. It just means that sometimes I am the mom that ordered pizza and opened up a bag of salad for dinner and that doesn't make me bad. It makes me human. What do you think is the biggest issue for women in the workplace? Negotiating in our own best interest and recognizing that for some of us it may be an uncomfortable and unpleasant task but it is necessary and the more we do it, the easier it will get. How has mentorship made a difference in your professional and personal life? Mentorship has been an amazing resource for me. I have mentored more than I have been mentored and I have learned from both sides. I feel being a mentor taught me more because I would be reminded of what I did in fact know at times when I was feeling overwhelmed and in the weeds, of you will.  The time I would spend to counsel someone was a reminder to me that the I wasn't stupid or crazy and to just take a breath. "This too shall pass." Which other female leaders do you admire and why? Oprah Winfrey for doing and being better all while still being as great as they come. She takes on new challenges and risks and it is exhilarating and inspiring to watch. Bobbi Brown for always knowing what she wants and who she is and holding true to that. She is remarkable. Tamika D. Mallory for fighting tirelessly for justice for all. She did this when activism wasn't a "cool" thing to do. She has the stature and appearance of someone much younger than she is but possesses a force, and drive that speaks of those who came before, 20 years her senior.  What do you want Carol's Daughter to accomplish in the next year? Carol's Daughter is on track to do and be what it needs to be and my goals are more for me ensuring her future. She lives in the world of L'Oreal USA and even though I am present now and don't have intentions of going anywhere, but, I know that the brand will need to live on without me one day and I need her to be prepared and for her story to be fully documented leaving no room for ambiguity or interpretation.
REAL LIFE. REAL NEWS. REAL VOICES.
Help us tell more of the stories that matter from voices that too often remain unheard.
This post was published on the now-closed HuffPost Contributor platform. Contributors control their own work and posted freely to our site. If you need to flag this entry as abusive,
send us an email
.