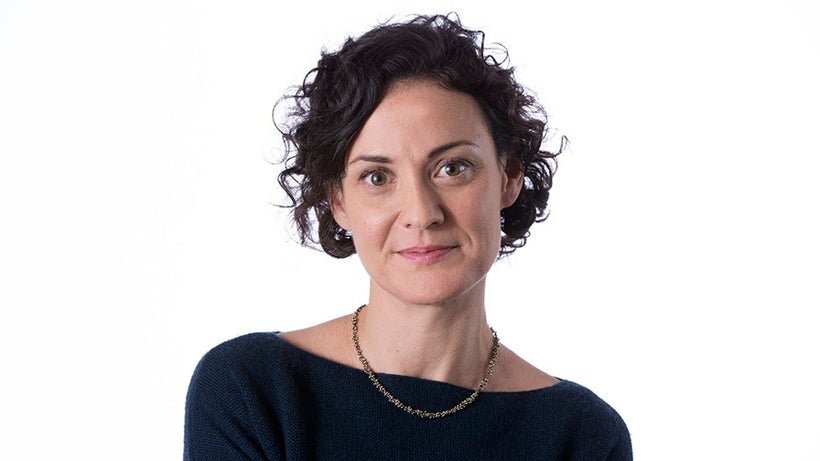 As co-founder and CEO of strategic creative agency Swift, Liz Valentine's hustle, fierce conviction and razor-sharp smarts has helped power Swift's rapid rise over the past decade. But a knack for nurturing employees and leading by listening is equally essential to the company's success and Liz's evolution as a leader. She has two children, one husband, a pack of animals and lousy ability to sit still for very long.
How has your life experience made you the leader you are today?
My mom always told me that with hard work, I could accomplish anything I set my mind to. She was living proof of that mindset. She defied major odds to become a female doctor at a time when very few physicians were women. She knew her worth, and that gave her the confidence to fight for fair compensation and recognition.
How has your previous employment experience aided your tenure at Swift?
My business partner and I both worked at big brands before starting Swift and we essentially created the agency we always wanted to hire when we were on the client side. That client-side experience gave me such a clear understanding of a company's business needs and the pressures clients face from within. It also informed my approach to culture. We're a very ambitious and strategic agency but we also really like to have fun and foster camaraderie. Collaboration and transparency are key ingredients for getting the right mix.
What have the highlights and challenges been during your tenure at Swift?
Seeing this incredible team that I've hired over the years thrive, grow, and start to run the place is a major highlight. I never expected to find so much reward in building a great place for people to work, which in turn can have a positive effect on the people in their lives and this city as a whole. Our philosophy is to really take care of the whole person, not just the work person, which informs our HR policies.
We experienced rapid growth in 2014 and 2015, doubling in size. And that presented challenges with creating effective teams and setting them up for success. We learned to slow down and be very selective in terms of the clients we take on.
What advice can you offer to women who want a career in your industry?
Find an agency with female leadership. It's a clear sign that women are respected and that there is a growth path for women in an industry that doesn't have the greatest track record concerning diversity. You want to look for those indicators. In lieu of that, find a senior woman mentor within your agency.
What is the most important lesson you've learned in your career to date?
I've learned how to be a leader, not an authority figure, but someone others want to follow. You have to put a lot of time and effort into being an excellent manager, but it pays in spades because when your team thrives, you thrive. They will respect you and be more effective and willing to pitch in. The truth is that if you have ambitious goals for yourself, you need a team and you need to delegate, and when you put their needs ahead of your own, they'll rise to the occasion every time.
How do you maintain a work/life balance?
Again, I have the most amazing team. We take care of each other. I cover for them when they have a school play, a doctor's appointment or a game to coach, and they do the same for me. It's about owning the fact that you have equally important commitments outside of work that need to be tended to just as much as business. If you own that, and ask for that help, you can get a lot done.
What do you think is the biggest issue for women in the workplace?
Knowing their worth and negotiating for it. Not enough women negotiate, and they should.
How has mentorship made a difference in your professional and personal life?
Mentoring people makes me reflect on my own strengths and weaknesses. It's an obligation once you have hit a certain level of professional success as a woman to help other women succeed in this male-dominated industry.
Which other female leaders do you admire and why?
A few come to mind? Elizabeth Warren, Sarah Robb O'Hagan and Cindy Gallop. They are all incredibly outspoken about what is right and wrong. And that is super motivating.
What do you want to accomplish in the next year?
More social activism in support of the many groups, and particularly women, who are threatened by the Trump administration. As a creative agency we can do a lot to support groups pushing for equality.
Calling all HuffPost superfans!
Sign up for membership to become a founding member and help shape HuffPost's next chapter
This post was published on the now-closed HuffPost Contributor platform. Contributors control their own work and posted freely to our site. If you need to flag this entry as abusive,
send us an email
.