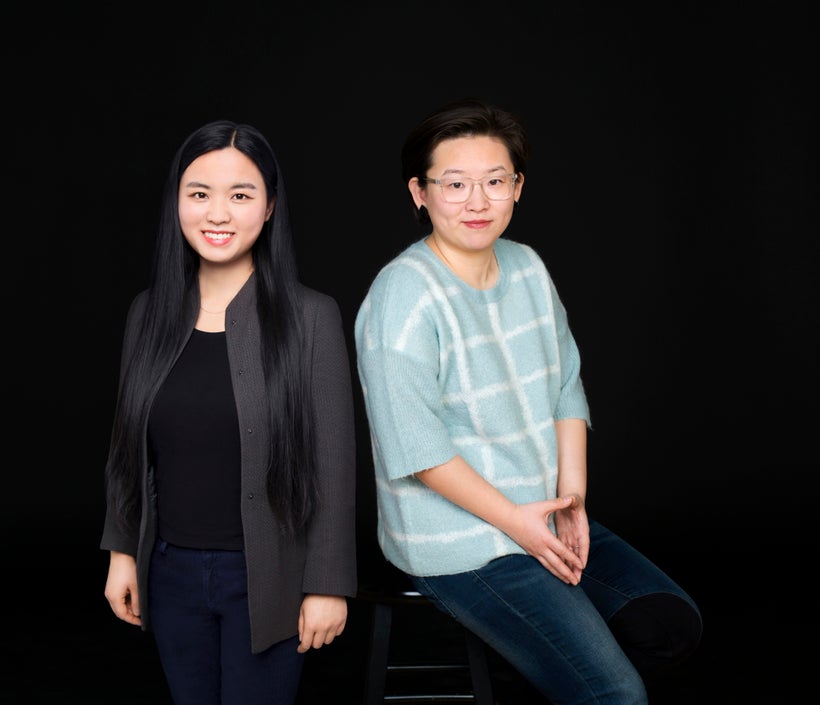 Prior to Flaneur, Lu Xiong and TJ Yu founded Aktively, a global hands-on workshop marketplace connecting consumers with local makers. They also cofounded Storykid, an iPad app to help kids tell a better story. Yu worked as a Project Manager for Richard Attias & Associates. Both were teaching assistants while earning degrees from Columbia University in East Asian Languages & Cultures and Comparative Literature.
How has your life experience made you the leader you are today?
Lu: I am a life-time flaneur, a world traveler. I like people-watching wherever I am or I'm going. I think I developed a natural intimacy as well as respect towards the idea of "diversity" on my way meeting people from different background and cultures.
TJ: I think having a lifestyle as a flaneur to some extent makes both Lu and me "immune" to the so-called trend in any given niche market. We are always inspired by endless possibilities of ways of living to one's sincerity, which give rise to great designs, art, etc. These inspirations enable us to always create the true excitement for people, rather than to follow. Then suddenly you realize "Oh, we are going ahead of the trend. It's cool."
How has your previous employment experience aided your tenure at  Flaneur?
Lu: I was a teacher of high school students and then Columbia College students for a couple of years. Being a teacher is much like being a flaneur around different corners of the cities, because every student is so different and you need to observe them very closely in order to give them what they really need. As Confucius said, "Teaching students in accordance with their aptitude."  
I discovered that the same spirit is applicable to starting Flaneur. Flaneur is a custom-color service provider. So it's probably true that every customer is different; there are huge diversities. It's an art to balance the production personalized for each one and the mass production satisfying for everyone. The best brand, in my mind, is to help people realize their dreams, or even better, to help them meet the dreams they're even not aware before.
This is why we created Flaneur and it caught people's attention right away. We decided to make bedding our first product line. Bedding is for relaxing, sleeping, working, dreaming...What other product do consumers physically interact with for one-third of their lives? You actually hear lots of people say their favorite room at home is their bedrooms. But there is a huge disconnect in the bedding industry. Ability for true, un-inhibited self-expression in this category is, at best, limited. It's time we change the sheets.
What have the highlights and challenges been during your tenure  at Flaneur?
TJ: It seems like the biggest highlight and challenge are always the same. For Flaneur, it's the bold disruption of the traditional industry of luxury bedding, and even home textiles.   
TJ: Bedding is an important personal decision often not treated as such by the home industry. We are on the precipice of a new age in home decor where transforming a bedroom is as accessible as calling an Uber, and yet the bedding market falls far behind. Ability for true self-expression in this category is extremely limited. It's time to change the sheets: to shake the bedding and home industry.
By offering consumers the Flaneur Color Journey and Complimentary custom dyeing of bedding, Flaneur brings a wider, more colorful world to everyone's doorstep. The customer can now truly be the judge of what is trendy, what is comforting, what is inspiring, and what is the right tint or shade of blue - not what is forced upon you by the rest of the industry.
Not only the guardians of color, Flaneur is also the only brand that uses DNA test technology on fabric to ensure the 100% extra-long-staple Supima® cotton. And Flaneur goes the extra mile to have created a bud-to-bed supply chain that is 100% transparent to the consumers – the premium weaving method, the luxury zipper, the 100% biodegradable thread, and the French seam, etc.  
As a young startup, therefore, Flaneur has been very well received by the home industry - high-profile interior designers, trade experts and savvy customers from Day one. This is truly a highlight in my time building Flaneur.
1. How to make this unique pipeline work and work very efficiently.
2  The Education of market and the way to make color customization into the mass market.
What advice can you offer to women who want a career in your industry?
Lu: To be a flaneur! Stay curious, bold, different and confident. Try to care more about the things that seems like "irrelevant" to you, which can help your career in an unexpected way.  
Flaneur is great case in point. As literature graduates, how did we find this "space" in the luxury bedding and home furnishing industry? And how could we get so many compliments from the industry insiders in one year? We founded Flaneur out of our experiences of hundreds of our travels around the world, our discovery of local and global textiles and craftsmanship, our conversations with numberless local artisan along the way; at the same time, we're constantly motivated by our passion about finding and creating beautiful things, as well as reinventing the traditional things in a contemporary way.  
What is the most important lesson you've learned in your career to date?
TJ: Pipeline of production. Much more complicated than expected, especially when you are scaling fast.  
How do you maintain a work/life balance?
TJ: I try to be outdoorsy as much as I can. Hiking long trail deep into forests help me stay confident, focused and fresh. I always bring my camera and sketch pad. Nature is our best teacher. Lu and I joke that the New England fall air creates a "balayage effect" on tree leaves - green with a dip of red.
Lu: I enjoy showing up to an airport without plans and buying tickets for the next available flight, but when those special occasions are not quite in the cards, for me, reading books, watching movies, and getting lost in a museum are just as enjoyable types of travel. There are endless inspirations. I like people-watching wherever I am - all kinds of people. Their sincerity and stories always help refill my energy.
What do you think is the biggest issue for women in the workplace?
TJ: There are many, for sure. But I want to mention one of the biggest issues that lie in ourselves, because removing this issue can help ourselves effectively, immediately. - I mean, the limitation we have is often set by the people surrounding us and ourselves. But there's no limit, really. Just be who you are and focus on what you always want to become, and you'll get better and better.
Lu: We're women entrepreneurs as well and the reason we named our brand as "Flaneur" is because we believe people should free themselves from any limitations and always interested in exploring more and unfamiliar. Flaneur is born from this "flaneurship" and thus born to be disruptive. It has a tagline as "change the sheets".  
How has mentorship made a difference in your professional and personal life?
Lu: Flaneur could by no means even come closer to where she is today if there were not a couple of excellent senior professionals we had so much fortune to work with and learn from. Their professional knowledge and network of course benefit the growth of our business and always help us founders see things a couple of steps ahead. Their willingness to share valuable experiences have inspired and moved us a lot because we found you can never be too drained to offer help to those who are in the need. On the personal level, all mentors told us in real life stories that there will be up and downs, but eventually we'll figure things out, in the brightest way.
Which other female leaders do you admire and why?
TJ: At Flaneur we have recently had the great pleasure and fortune to work with a number of truly outstanding female leaders in their own fields respectively. Because of an ongoing collaboration with Bobbi Brown, we have come to know her professional path building the ultra successful cosmetic brand "Bobbi Brown." Her powerful and genuine belief in staying true to who you are gives lots of strength in us holding Flaneur's belief in providing a seamless personalization service.
Lu: Another female leader top of my mind is Amy Mainzer, an extra-ordinary American astronomer who's now working at Jet Propulsion Laboratory of NASA. We were so deeply moved by her naming an asteroid she discovered Malala, the 17-year-old Nobel Prize Winner for her so bravely fought against the suppression of children and the deprivation of their rights to get the education. To us, Dr. Mainzer is not only pushing the limits of human's known fields, but also sending everybody and the whole universe a message that we respect truth, knowledge, humanity, and compassion. Her Twitter is a also a lot of fun to read.
What do you want Flaneur to  accomplish in the next year?
Lu: To make significant headway with our trade program as a means to build meaningful relationships with the industry. Interior designers, please get in touch with us.
Calling all HuffPost superfans!
Sign up for membership to become a founding member and help shape HuffPost's next chapter
This post was published on the now-closed HuffPost Contributor platform. Contributors control their own work and posted freely to our site. If you need to flag this entry as abusive,
send us an email
.