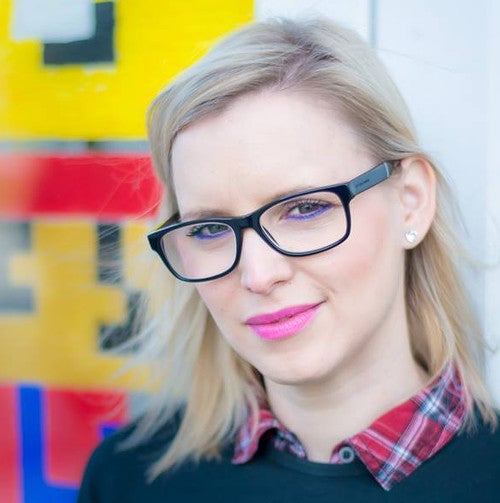 Marija Butkovic is a digital marketing and business consultant who has worked across a range of projects in different industry sectors, including legal, journalism, tech, IoT, wearable tech and fashion. She is also a co-founder of Kisha Smart Umbrella - a wearable tech startup behind the world's smartest fashion tech umbrella, and Women of Wearables - UK's and Europe's first organisation aiming to support, connect and mentor women in wearable tech, fashion tech, IoT and VR/AR. In both businesses she also performs the role of a digital marketer and PR strategist. She is member of Tech London Advocates - an organisation aiming to support technology startups in finding new investment, new talent and achieving high growth and Women Techmakers - Google's global program providing visibility, community and resources for women in technology. She currently works with startup accelerators and incubators in London and worldwide on delivering help as a mentor and advisor. Prior to working in the tech industry, Marija was a corporate lawyer and consultant for legal trade journals. She holds a Master of Laws degree from Faculty of Law, University of Rijeka, Croatia, and was also awarded a diploma from the Startup Institute in London.
How has your life experience made you the leader you are today?
Ever since I was a child, I have been very creative. I loved to draw and write, and in primary school I used to participated in Math competitions and loved the world of tech. Somehow, that evaporated by the age of 18 and I was adamant I wanted to continue my journey as a lawyer. I don't know what the main reason was behind changing my mind when it comes to my professional path - be it conscious or unconscious biases women are faced with, the school curriculum, or something else. After graduating from the university and spending eight years working as a legal professional, I realised there must be something more creative, fulfilling and challenging than what I was doing at that time. And I also wanted to create more value and make more impact in my day job.
My transition to tech has been gradual, so I first started mentoring startups and writing for tech and business media titles, before I decided to quit my day job and pursue my career in tech. I don't know if it was serendipity or just a combination of circumstances, but in 2014 I moved to London and co-founded Kisha Smart Umbrella, a wearable tech business with five of my friends and co-founders. I instantly fell in love with wearable tech, an industry that has great potential of beautifully merging the visual with tech, and to enhance our daily lives at the same time. I also decided to direct my efforts to digital marketing and PR, and at that point I knew my real passion was supporting, creating and building communities. My experience as a co-founder of Kisha helped me realise just how difficult it can be for women in the tech world, which is still very male-dominated.
In 2016 I met Michelle Hua, an amazing woman, who was also very passionate about the world of wearable tech and fashion tech, and who has experienced the same challenges as I did during her entrepreneurial journey - lack of women, lack of trust in women as founders, and a general lack of support when it comes to women in this specific industry. This is precisely the reason why we co-founded Women of Wearables (or just WoW, as we call it), an organisation that supports, connects and inspires women in wearable tech, fashion tech, IoT, VR, AR and STEM in general. Our mission, first and foremost, is to encourage more women and diverse teams to participate in building hardware and software products as designers, product managers and developers or to be founders of their own companies, which will create more jobs for women in STEM. WoW currently has a growing community of female founders, products and UX designers, developers, smart textile designers, executives and managers, all working in wearable tech, fashion tech, IoT and VR/AR industries, in more than 20 countries. We went from a small group of three ladies to a community of over few thousand women worldwide in a matter of months just from word of mouth, and since setting up a website and hosting events it has continued to grow.
How has your previous employment experience aided your tenure at Kisha and Women of Wearables?
Every experience is a good experience if we learn something from it. Although I'm not working as a lawyer anymore, this has helped me become more analytical and detail-oriented, and has also grown my mindset in the direction of understanding legal terms and particularities, which is something you need no matter what industry or type of business you work in.
What have the highlights and challenges been during your tenure at Kisha and Women of Wearables?
It's very hard to choose one or two, since there have been many. I would say that every early-stage business goes through the same set of challenges, starting from assembling the right team, to fundraising, to promoting and raising awareness about your brand. I've been lucky enough to work with some incredible people as my co-founders in both businesses, and without them it wouldn't be possible to stand where I'm standing now. Growing our community of customers in Kisha, and community of women (and men!) in Women of Wearables, is also something I see and value every single day. Our community is our biggest asset, I always highlight that. Just recently we have launched our first international Women of Wearables chapter in Berlin. Berlin has an amazing community of women in smart textiles and fashion technology, so I'm very excited for starting our business there!
What advice can you offer to women who want a career in your industry?
It's not easy to completely change your career as I did, but it's perfectly doable. Trust what your gut tells you and focus on something you are really passionate about. You'll find your purpose when you find the answer to your "why" question. Always ask why. Also, find out what are hard skills you can use in the industry you like and build on that. Remember to always learn from more experienced people and mentors, but believe in yourself; you have already achieved more than you think. Last, but not least, enjoy the journey. It's all about the journey, always.
What is the most important lesson you've learned in your career to date?
Build your personal brand. Hustle. If you really want something, you'll find a way to do it. Women are built to be strong, that's just the way we are. Money should never be the first and main reason you decided to start your business. Money just comes as a byproduct if you execute it properly. Also, being kind and compassionate to other people always pays off. What goes around, comes around.
How do you maintain a work/life balance?
I stopped believing in work/life balance when I found what I'm really passionate about and co-founded my both businesses. When you work on something you deeply care about, you somehow stop noticing you work those long hours. Of course, you need to find time for your family, friends and for yourself, that's why I travel as much as I can, and my Saturdays are no-work days which I spend with my husband exploring London's secret corners or hanging out with friends. My work is something that fulfills me so I see it as an extension of myself and as something that enables me to grow, while making an impact on others.
What do you think is the biggest issue for women in the workplace?
Conscious and unconscious biases and stereotypes for sure. We all have them. We women also tend to hold ourselves back sometimes, for many reasons. When I first started in tech, I had that imposter syndrome, since I didn't have a degree in tech, and it seemed to me this was a prerequisite to succeed. Also, a lack of female role models. This is particularly important for young women who often think they aren't good enough and are afraid to ask for a rise or a promotion. Seeing a woman above them in the organisation structure greatly helps to eliminate those doubts and raise confidence. Someone really smart once said: "You cannot be what you cannot see". That's so true.
How has mentorship made a difference in your professional and personal life?
I never got the chance to have a mentor myself, but I learned a lot from people I mentored and met along my professional journey. In a city like London you meet amazing people almost every day and some of them really inspire me in my everyday life and work. I also love to read, so when it comes to entrepreneurship I learned a lot from the books I read, some of my recent favourites are "Dear Female Founder" by my fellow entrepreneur Lu Li, and "Predatory Thinking" by Dave Trott.
Which other female leaders do you admire and why?
A lot of my female colleagues here in London are my inspiration. They are all everyday women who have managed to find their way in the tech world and have achieved so much. Dr Sue Black, for example, who was a single mum living in a women's refuge, but later graduated with a computing degree and earned her PhD in Engineering. She is a big advocate for mothers in tech, which has led her to start the #TechMums organisation. In general, I'm always inspired by everyday "ordinary" women who achieved so much as mothers, business women and still have time for friends and themselves, yet don't have whole army of support behind them, I think that's just amazing.
What do you want Women of Wearables to accomplish in the next year?
It might be a long shot for next year, but with WoW we want to build the world's largest community of women in the wearable tech industry, which would serve as an incredible talent pool for anyone who's part of our community. We also deliver workshops to girls between the ages of 10 and 18 to make their own wearable and e-textiles projects, and we definitely want to deliver more of these through our collaboration with schools and similar organisations. This will encourage more girls to understand the wearables industry by equipping them with skills to reduce the gender gap. It will also show them how intangible skills such as coding can be converted to making a tangible product like e-textiles. Through this, we hope to help narrow the gender and diversity gap that is apparent in this industry, as well as encourage and inspire young girls to choose STEM subjects as their career.
Popular in the Community